Last week to see "Where the Light Enters" exhibtion​
by :
Marian Hill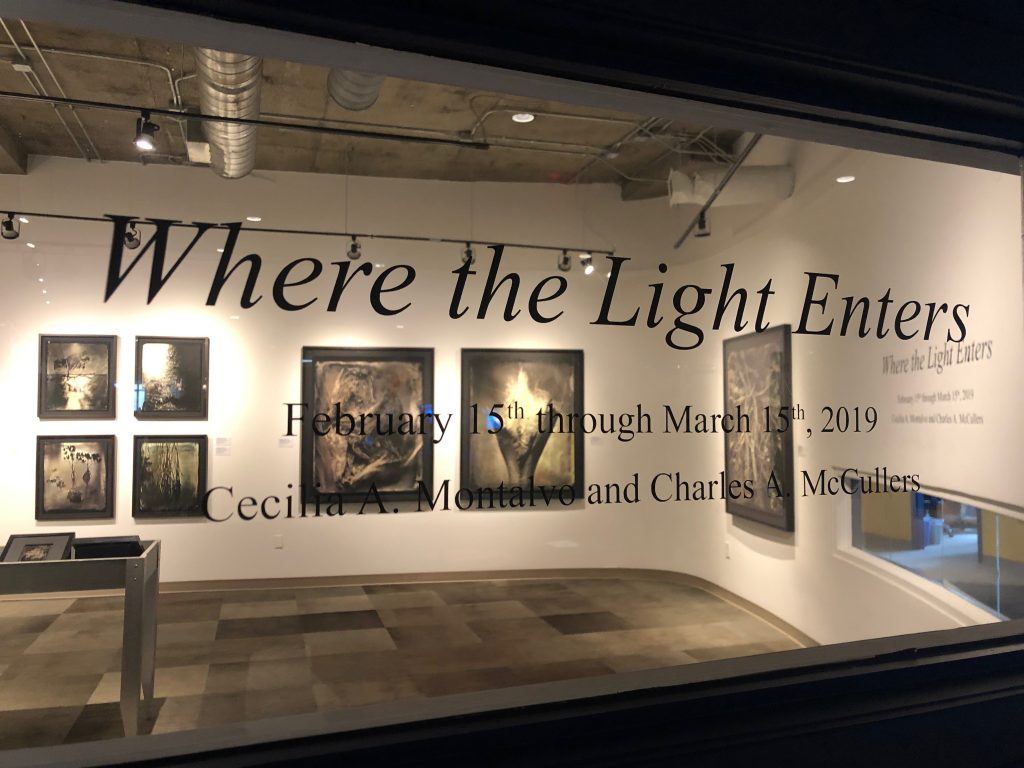 Students of SCAD's photo department have some of the most talented photographers of our time. In the classes, students are encouraged to dive into different techniques and challenge themselves with the dated side of photography. For Cecilia Montalv and Charles McCullers, the older kind of techniques are where their creativity grows best. Their wet plate collodions are currently on display in the Trois Gallery located in the ACA Library.
Wet plate collodion is a process of photography invented over 100 years ago by Fredrick Scott Archer. According to the Encyclopedia Britannica, "The process involved adding a soluble iodide to a solution of collodion (cellulose nitrate) and coating a glass plate with the mixture." This makes the glass plate light sensitive and can, therefore, be put in a camera to capture a picture. The process is an old one with many steps that require a little understanding of chemistry. But the product of the wet plate collodion gives great quality and tonality to the images that other techniques can't achieve. Wet plate collodion has been a stable process in photo history and transformed the medium's abilities.
Cecilia Montavlo and Charles McCullers' wet plate collodions explore the natural, swampy landscape of Florida. Their subjects are plants and bodies of water in the area and occasionally the objects they find in that area as well. One photograph, "Found Object, Study No. 4," shows two feathers and rocks. Some images are detail shots of large shell and barnacle formations. The use of wet plate collodion, with its hazy and contrasty style, transforms the natural objects into shadows.
Missing out on this exhibit would be a shame since it showcases fellow SCAD students. But beyond that, it exhibits amazing photographs that are created using an impressive process. Visit the SCAD ACA Library and check the Trois Gallery to see "Where the Light Enters" before the show ends on Mar. 15.