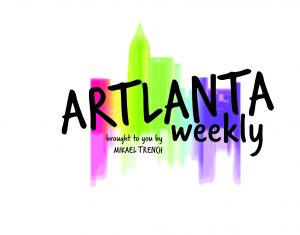 Friday, Sept. 1
dk Gallery
25 West Park Square
Marietta, GA 30060
This highly anticipated event highlights artists in the community who incorporate poetry, writing or songs into their work. During this free event, visitors will be able to see collections of collages, magazines and hand-written notes and see how these artists are able to utilize them.
Art Talk & Poetry Reading: A Thousand Words
Saturday, Sept. 2
dk Gallery
25 West Park Square
Marietta, GA 30060
Following the "Worth a Thousand Words" exhibition, people will have a chance to come face-to-face with the artists themselves. The afternoon will consist of the artists sharing their original compositions and going more in-depth with their inspirations, as well as a chance for visitors to ask questions.
Mythos Atlanta Art Exhibition by Ren 
Saturday, Sept. 2
Gallery 992
992 Ralph David Abernathy Blvd.
Visual artist Ralph "Ren" Dillard presents this awe-inspiring and unique look into our culture through the Mythos Art Exhibition. Utilizing various religious and spiritual symbols along with his own flair, Ren hopes to create a conversation through his work that will help us grow a deeper understanding of ourselves as individuals and as a society.
Playing through Sunday, Sept. 3
Porter Sanford III Performing Arts & Community Center
3181 Rainbow Drive
Decatur, GA 30034
In this gripping and disturbing tale based off the Ernest J. Gaines novel, Jefferson, an innocent young man, is awaiting a death sentence in the Louisiana backwoods during 1948. What follows is his attempt to hang onto his humanity while people around him try to either help or treat him like an animal. Ticket prices start at $30.

Emory Dance Company Fall Concert Thursday, Nov. 16 – Saturday, Nov. 18 Dance Studio, Schwartz Center for [...]

The Color Purple Tuesday, Oct. 24 – Sunday, Oct. 29 Fox Theatre 660 Peachtree St. NE Hailed as one of [...]

Feed Your Senses: Emmanuel "Chops" Smith Wednesday, Oct. 18 Rialto Center for the Arts, Georgia State [...]