aTVfest invites costume designers to share their experiences
aTVfest 2018 brings costume designers from popular shows to SCAD Atlanta to talk about the challenges of designing for TV.
by :
Anya Haber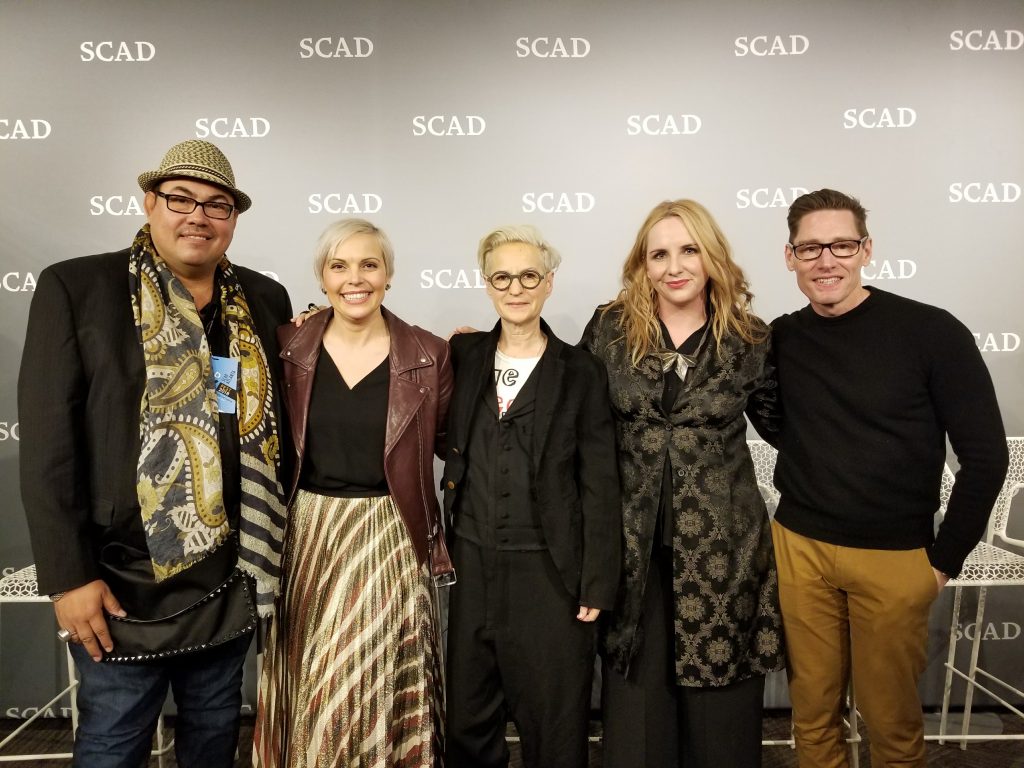 The personality of a character extends beyond their acting abilities or the lines they are given. From Blair Waldorf's headbands to Piper Chapman's prison scrubs, the character's essence needs to be expressed in the clothing they wear. aTVfest's "Below the Line: Costume Design" panel, led by SCAD Atlanta's associate chair of fashion Sarah Collins, featured six costume designers whose impressive list of credentials included American Horror Story (AHS), Instinct, The Mindy Project, Orange is the New Black (OITNB) and Reign. The panel discussed the oft forgotten yet essential role of the modern-day designer for film and television.
Designing wardrobe for the silver screen has its challenges. The long hours, lack of social time and high stress are intrinsic to the role. However, you need to be able to role with the punches. "If you have 15 minutes and you freak out, you've wasted 10 minutes freaking out. Trust your gut," said Salvador Pérez Jr., president of the Costume Designers Guild and designer for The Mindy Project. Lou Eyrich, designer for AHS, Glee and Pose, said, "A lot of the job is problem solving. Things are going to change, and they're going to change quickly. You have to flow with the changes."
Designing costumes for television can be more stressful than designing for film, as there's a faster turnaround time for new garments and scenes are shot much more quickly. Daniel Lawson, dresser for The Good Wife and Instinct, said, "Everything on TV happens so fast. You always feel like you can do the work, but it's the time. That's the stressful part. You get something you know you can do in three days but you have 5 hours to do it."
The role of costume designer involves a necessary psychological bond the designer must have with the actors. The art of getting celebrities who are constantly criticized for every fashion faux pas to feel safe with you is invaluable. Strong bonds form, and Enrich recounts Emma Roberts' silly dance moves, while Salvador tells of texts from Mindy Kaling at 2 a.m.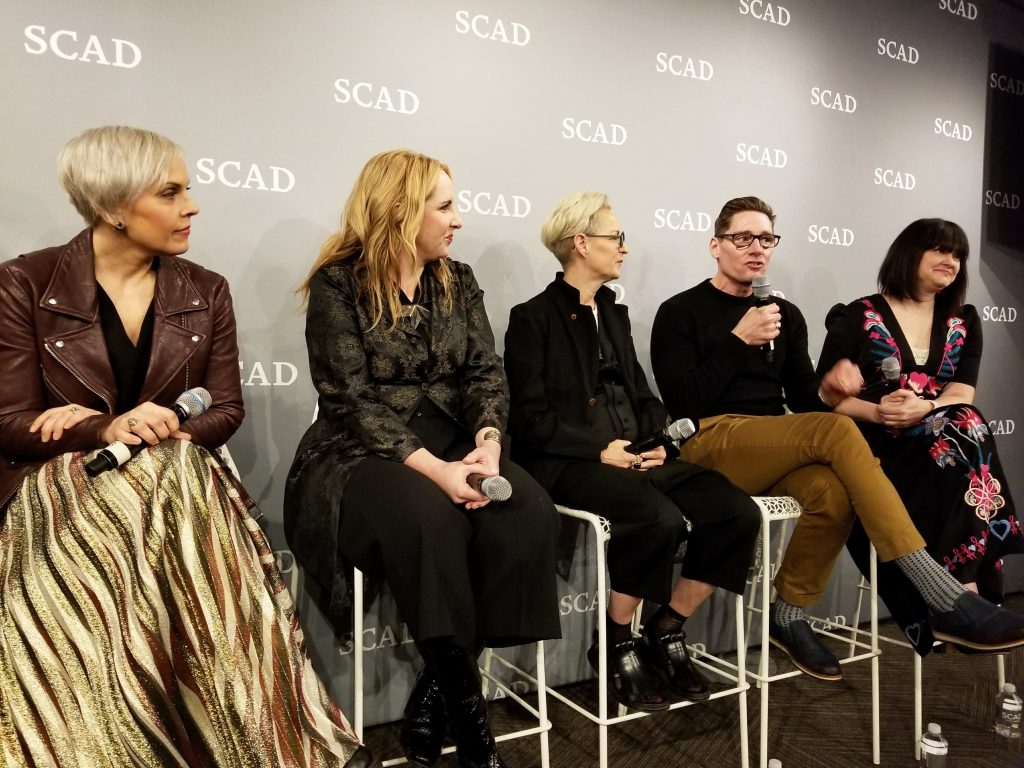 Each panelist stressed the importance of flexibility, advance preparedness and trusting your vision, so long as you realize you are also there to help realize someone else's vision. "The costume is the easiest thing to change. They aren't going to repaint the set — they are going to ask for a new dress or a new tie. So you better have it," said Jenn Rogien, designer for OITNB. "You don't want to sacrifice that vision in that change, you have to realize that at the end of the day, your name is not first in the title. You also have to be there to support someone else's vision." Lawson agreed and said, "You have to be flexible and still be able to get your voice across and be heard in the room. Learn to be collaborative. Because its not just with the actor and the director, its with the prop guy and the makeup artist and everyone involved."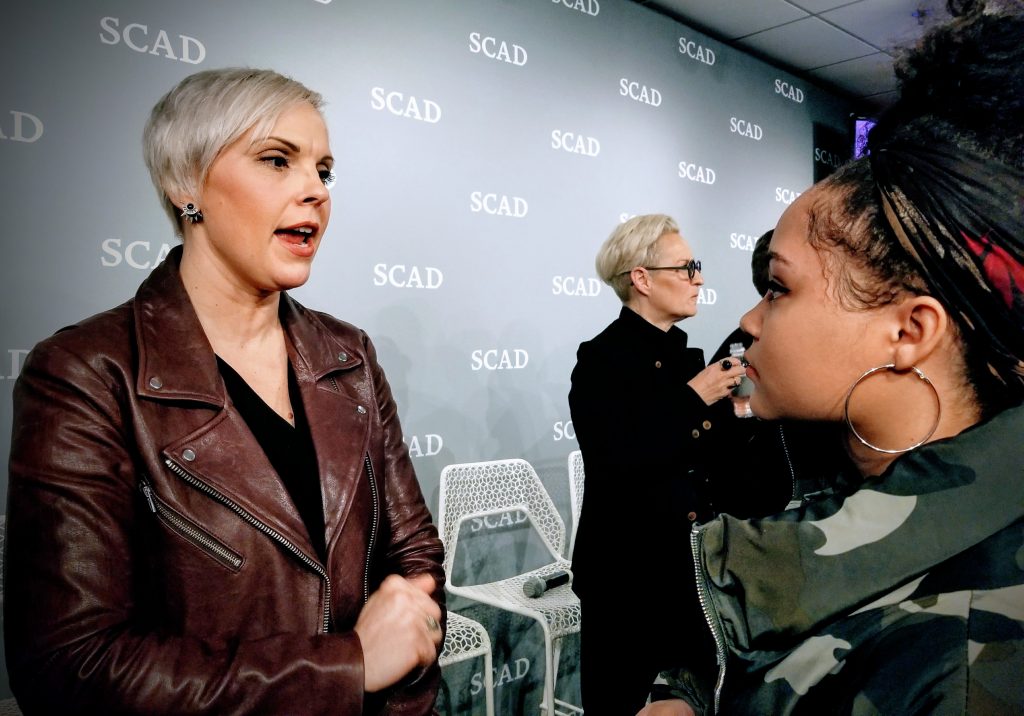 Lakia Davis, a third-year fashion student said she loved the talk. "The panel was so inspiring and informative. It made me realize what I want my future career to be."
Check out more coverage from aTVfest 2018 here.