SCAD alum shares his experience in the film industry
Chris Marshall of Inertia Films gives advice on behind-the-scenes production and the explosion of the film industry in Atlanta.
by :
Logan Hughes
The film industry has expanded exponentially over the last few years. From "Stranger Things" to Marvel blockbusters, the industry is thriving. Atlanta has essentially become the little sister to Hollywood — and is sometimes affectionately referred to as "Y'allywood," due to the thriving film community. In a Q&A with The Connector, Chris Marshall, production supervisor at Inertia Films, shared some great advice along with his perspective on the film boom in Atlanta.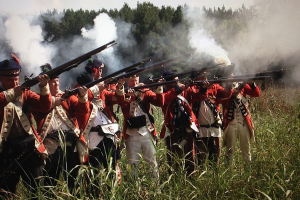 The Connector: Tell us about working for Inertia Films.
Marshall: The company I work for, Inertia Films, works on the television documentary and corporate video sides of the business: National Football League Network, Inside Edition, Discovery Channel, etc. But we also work on film sets doing electronic press kit (EPK) and behind the scenes filming.
The Connector: Can you give a little background about how you got into the film industry?
Marshall: While an undergrad at the University of South Carolina, my first job
in the film industry was as an intern/production assistant in New York on the movie "SwimFan"
in 2000.  After working as a production assistant on a few other shows in New York, I
moved to Savannah and attended Savannah College of Art and Design's film and television M.F.A. program. My M.F.A. path led me to a love of documentary film, and I directed two
independent feature documentaries before finding my way to Inertia Films as a
staff cinematographer/editor and production supervisor.
The Connector: Can you talk a little bit about the film boom that's going on in Atlanta?
Marshall: The film boom that's happened in Atlanta is a result of the tax incentive — up to 30 percent — that the Georgia government offers to shows filming in Georgia. Georgia has shown itself to be a source of great locations and increasingly talented local crews, so I think that's why it continues to blossom.
The Connector: How has this influx of studios and productions affected you and Inertia Films?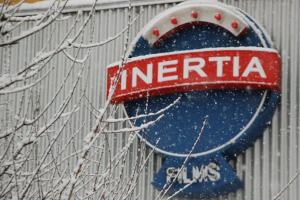 Marshall: Inertia Films has benefited from the increase in film production in Atlanta because we have gotten a lot of work shooting EPK and behind the scenes videos for productions in the area.
The Connector: What is your day-to-day on set?
Marshall: My day on a film set is a little different from the production crew's. Usually, I am bouncing between quietly capturing behind-the-scenes shots on set and conducting cast interviews on a different set. Behind-the-scenes videography can be challenging because it requires two camera operators to capture great shots while also being mindful not to disrupt the flow and work of the crew, actors and director. Tact is an essential requirement.
The Connector: What's a favorite memory of yours from your time at Inertia Films?
Marshall: After working there for nine years, I have worked on over a thousand different shoots, so it's hard to pick a favorite memory. But one of the best parts of my job is that I get to do something different almost every day. I've been in and out of every kind of business or corporation you can think of. I've filmed surgeries, movie stars, reality shows, politicians, factories, trade shows and live television. I've flown drones, operated jibs, dollies, Reds, Alexas, GoPros and everything in between.  I've produced, shot, edited, gripped, lit, been a teleprompter and recorded audio.  I think the thing that maybe a lot of film students don't realize is that the film and television business extends way beyond the feature film set and that you can have a career doing many things if you are willing to develop your skills.
The Connector: What are some tips you can give to current film students about breaking into the industry?
Marshall: The trick to getting into the film business is just to do it.  It's a little different from other industries, but you still should just meet as many people as you can, shoot as many independent projects as you can, pound the pavement and learn as much as you can until you find an opening.  Also, I would recommend students to look at smaller production companies that work in other areas besides feature film.  There's a lot of work to be done and get paid for as a film, TV and video professional.  While in school, learn as many crafts as you can.  If you can edit, do sound, graphics, operate camera, etc., you make yourself much more attractive to potential employers.
The Connector: Does Inertia Films have opportunities for students?
Marshall: For the most part, Inertia Films doesn't take on interns, but we are always willing to talk to recent grads who have a desire to work in this business.  Get connected, have a reel and a resume, even if it's just student work.  The most important thing is that you show you have a passion to create and a willingness to work.
As for the future of the film industry's growth in Atlanta, Marshall foresees it getting even bigger. There are countless jobs popping up in production, making this an exciting time for film and television majors and Atlanta has become an amazing place to be. Be sure to check out Inertia Films, to see their work and keep up-to-date with the behind-the-scenes of the Atlanta film industry.