Lights! Camera! Oscars! A recap of the 90th Academy Awards
How did our predictions come out for this year's Oscars?
by :
Mikael Trench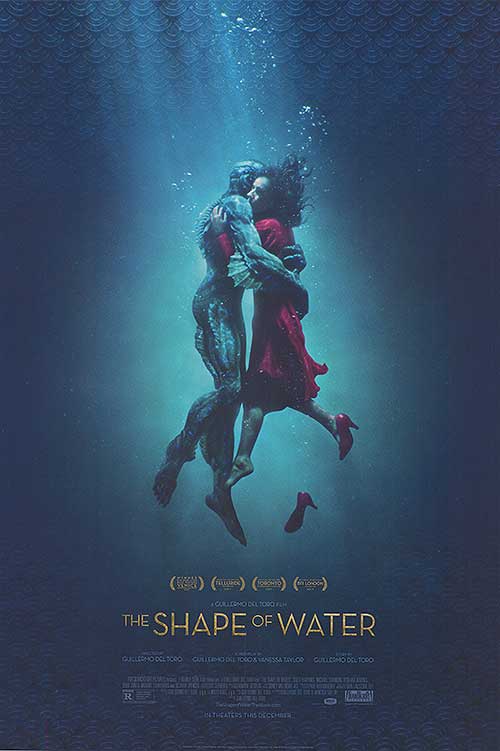 This past Sunday, March 4, the Academy celebrated yet another year of cinematic achievements with its most prestigious event, the Oscars. This year's awards may not have had quite the number of shocks as last year, but there is still plenty to look back on. With that said, let's dive right into the biggest wins and see how our predictions came out.
Best Leading Actor — Gary Oldman ("Darkest Hour")
Best Leading Actress — Frances McDormand ("Three Billboards Outside Ebbing, Missouri")
Best Director — Guillermo del Toro ("The Shape of Water")
Best Picture — "The Shape of Water"
Other Winners
While most of our predictions came out correct, one minor hiccup did occur in the Supporting Actor categories. While our original picks were either Willem Dafoe ("The Florida Project") and Laurie Metcalfe ("Lady Bird"), the awards for Supporting Actor and Actress ended up going to Sam Rockwell ("Three Billboards") and Allison Janney ("I, Tonya") respectively.
The animation categories this year were unsurprising, yet well-deserved nonetheless. Pixar's "Coco" took home the award for Best Animated Feature, as well as another win for Best Original Song for "Remember Me." Legendary Disney animator Glen Keane received a well-earned award for Best Animated Short for his work on "Dear Basketball" along with Kobe Bryant.
Another one of the industry's top talents, cinematographer Roger Deakins, was finally awarded a long overdue award for Best Cinematography for his work on "Blade Runner 2049," which also won for Best Visual Effects. This is the first win for the celebrated cinematographer after 14 previous nominations.
History was made yet again that evening as Jordan Peele scored a win for Best Original Screenplay for "Get Out." Along with being the third person in history to be nominated for Best Picture, Director and Screenplay for his debut film, Peele is now the first ever African American to win Best Original Screenplay.
As for disappointments, comic book movie fans have expressed dismay for "Logan" losing Best Adapted Screenplay to "Call Me By Your Name." Similarly, some have felt that "Blade Runner 2049" winning for Best Visual Effects should have gone to "Guardians of the Galaxy Vol. 2," "Star Wars: The Last Jedi," or especially "War for the Planet of the Apes," which has received considerable praise for the hyperrealistic motion-captured apes and strong performance by Andy Serkis.  "Baby Driver" not winning for any of the editing categories is also notably disappointing, as this was one of the most praised aspects of the film.
The Show
Jimmy Kimmel hosted the ceremony once again this year and certainly made some memorable moments once again. From the jet ski offer for the shortest speech, to the several Best Picture mishap jokes, to Kimmel and several other celebrities surprising an audience in a nearby theater with snacks, there were plenty of gut-busting moments to take away. However, this time around, Kimmel appeared to have arguably less presence as compared to last year. This is especially notable after the theater surprise, as it seems Kimmel is away from the ceremony for a long time.
Another possible reason for Kimmel not having as much presence this year could be because of the other presenters and winners upstaging him. This year's ceremony might as well have been called "Girl Power Night featuring the Oscars." The various movements and responses to sexual misconduct in Hollywood had a major influence on the speakers. While this was an undoubtedly important message to share during the event, the speeches all felt very similar in their execution and lost some of their power in the process.
The performances for the Best Original Song nominees were all thoroughly entertaining. The best of these performances easily came from Mary J. Blige for "Mighty River" ("Mudbound"), Gael Garcia Bernal, Miguel and Natalia Lafourcade for "Remember Me" ("Coco") and Keala Settle for "This Is Me" ("The Greatest Showman").
At the end, while this year's show may not have been as eventful as others, it was still an overall entertaining event that provided plenty of laughs, surprises and moments to remember.  Here's to 2018, let's see how this year's films will top the last.