How the hype beast culture is shaping the fashion world
by :
Alexus Graham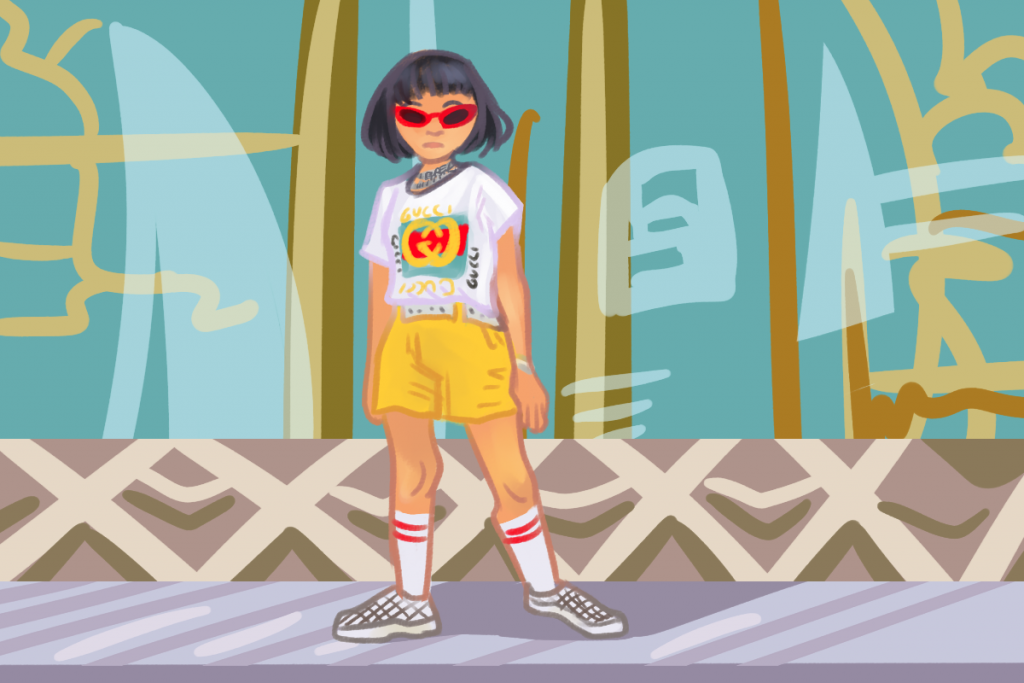 Everyone knows a hype beast. If you don't know one personally, then you've definitely seen one at school — you may even be one yourself. You know those people you see wearing hoodies and belts with the logos from brands like Supreme or Off-White? To everyone else, these pieces seem average and quite frankly, overpriced. So, what is it that makes people decide to spend $200 plus on an item that besides the logo, wouldn't be decipherable from what you could find at an H&M? It's literally just the hype.
Now, obviously quality is a major factor in price point with these brands. Something that costs you $15 won't last you nearly as long as something that may cost $100. Though, the simplicity of the designs brands produce will have you questioning if it's actually worth it. The resurgence of normcore fashion has enabled brands to capitalize off of simplicity and, ultimately, exclusivity as well. The social aspects that come from purchasing something unattainable for the majority is a key component as to why these brands are continuing to thrive.
Virgil Abloh, artistic director of Louis Vuitton's men's wear and chief executive officer of Off-White, has commented in his interview with British Vogue on the power that society gives to labels and has used it to his own experimentation — the iconic red tag attached to Off-White sneakers. Something as simple as a tag is such a powerful symbol that without it, the value of that shoe is basically zero.
Hype beast culture is built upon this power structure and social status. There are some people who buy things genuinely because they're appealing. Then there are those who buy things because of their appeal to others. There's nothing wrong with either groups of people. Whatever reason you make your purchases is totally your business and doesn't have to be explained.
One great thing about these brands is that they actually do push themselves to be innovative. Without innovation and evolution, no brand would succeed. When fashion brands do collaborations, the designers can come up with some amazing pieces. The Nike x Off-White Collection always surprises people and the Converse x COMME des GARÇONS PLAY was also a favorite. Louis Vuitton x Supreme brought new energy to both brands. Luxury brands are pairing with trendy, lower-priced labels for mutually beneficial collaborations that sell out quickly. Customers can buy something that feels a bit more elite without sacrificing as much money.
With the pace that fashion is changing, there's bound to be more brands popping up in the next few months that will be the new hype. At this point, it's inevitable with the advancements in technology, accessibility of resources and creatives. The trend cycle is evolving and only the best can keep up and solidify themselves a spot within the fashion industry. If you don't know a hype beast, then maybe you should get to know one. They'll always know about the latest drops and can probably expose you to some brands you aren't necessarily familiar with. You never know, you might even become that hype beast that you used to see at school.