'The Gospel According to André' is a cinematic masterpiece
by :
The Connector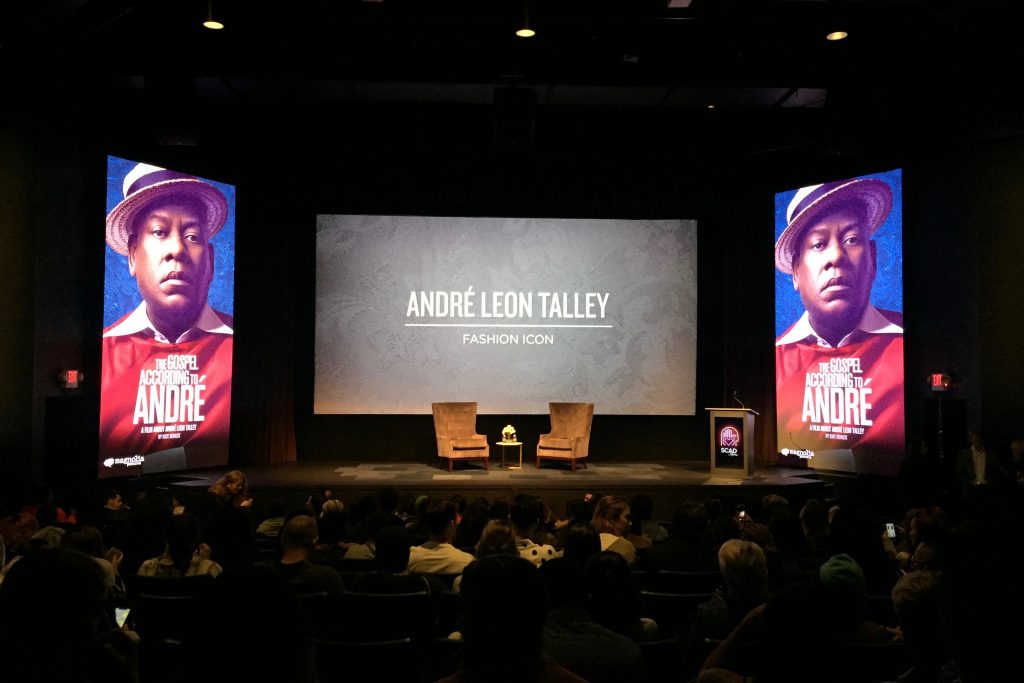 by Dana Vernot
Students wonder what it takes to make it in fashion — where does one begin? Students gain great insight from the legendary André Leon Talley when he came to SCADshow on Sept. 27 for an in-depth panel discussion following the screening of his documentary, "The Gospel According to André." When a student asked how to survive the tribulations of life and fashion, Talley said, "One needs unconditional love, while listening to comprehend not to respond."
Talley himself received that unconditional love from his grandmother Bennie Frances Davis as well as Diana Vreeland, former editor-in-chief of Vogue Magazine. He listened to everyone he worked with — names like Karl Lagerfeld, Anna Wintour, Grace Mirabella and Andy Warhol. However, it wasn't just Talley's unconditional love and listening that molded his career but also his humbleness. "I think sometimes the fashion industry — and the people who work in it — can be extremely unrelatable, but 'The Gospel According to André' was vulnerable, and introduced to us a man that has major influence while remaining humble, funny and transparent," said Jademan Baker, a fashion graduate student.
Like fashion, Talley's "The Gospel According to André" speaks to all genders and ages. The documentary takes the viewer through his experience as a black man in the South. In person, and throughout the documentary, one can witness and enjoy Talley's exuberant character and how it seeps into his style. He has this African realness and dignity to him, so much so that he's been mistaken for an African prince.
His southern upbringing and mentorship under the legendary Vreeland molded his style and influenced who he is today. It was this same environment and discipline that kept Talley focused and anchored through the eccentric nights at Studio 54 and the whirlwind of the fashion industry. Talley reflected on the significance religion has had in his life; flashing back to the style showcased at church on Sunday's, his grandmother's hats and his mom not wanting to walk into church with him due to the way he was dressed.
The documentary pieces together so many funny and intimate moments, such as Talley reminiscing about Vreeland and reliving her memory through the Condé Nast archives. Even while listening to him speak, you notice his warm energy, yet polished and almost regal demeanor.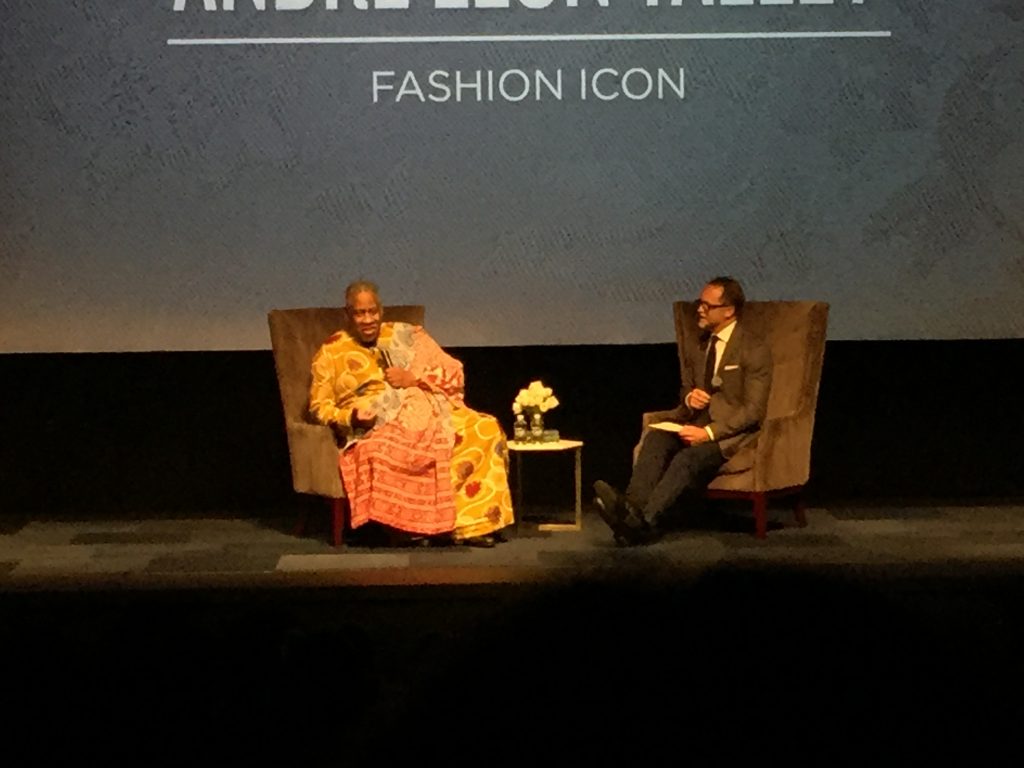 When asked about advice for SCAD students, Talley brought up Oscar De La Renta's early years, gaining momentum in his career while picking up pins off the floors at Balenciaga. "Don't be afraid to do the dirty work, if someone asks you to go get coffee, you run and get that coffee with the biggest smile on your face," he laughs. Talley also spoke of the time Vreeland asked for macaroons. His prior knowledge led him to believe it was a cookie, but after research he discovered it was a hairstyle worn by Queen Elizabeth. His willingness to listen and discover allowed his career to blossom.
The film also touches on representation and what it meant for Talley to be a large African-American man at the helm of Vogue and having such a big presence within the fashion industry. Talley has withstood Jim Crow and criticism from many angles. Even now, there have been some monumental steps in the right direction, yet there are still many "firsts" to be experienced.
At Vogue, Talley was known for his artistic perspective and attention to detail. His runway reports emotionally transported the viewer to the Parisian catwalks. Marc Jacobs attested to Talley's unique and memorable editing, in addition to his bold and passionate character. Students were truly able to connect with Talley through this discussion and if they didn't know him prior, they left feeling optimistic. "I liked André before, but I definitely love him now," said Nicole Sackey, a second-year fashion marketing and management student. "I was inspired by his southern upbringing. Being from a small town myself, it was so inspiring to see," said Kiandra Anderson, a second-year fashion student.