Four places where you can volunteer in Atlanta
by :
Caitlin Havens
This time of year, it's common many places will ask for volunteer workers because of high demand of help from those organizations. If you're feeling helpful and want something to do, take advantage of some of these volunteer opportunities to help someone in need.
Animal Shelters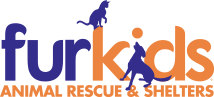 Animal shelters have very high demand at this time. With pets being a popular gift, shelters will be much more busy than normal. Not only that, but with more customers coming in and a busier schedule, the animals may not get as much attention as they usually do. By helping out, you can be sure they get the attention they need and find the good homes they belong to.
Food Banks
This is a typical volunteer opportunity around the holidays, but is also incredibly impactful. There are banks located all around and are always looking for help. For the parents who need to feed their children, or the people who need to feed their grandparents, pets or anyone who needs food, this is a great way to serve them with a good deed. If you can't find time to volunteer, maybe donate some of your canned food to a bank.
Find the nearest bank here.
Senior Center/Retirement Home
Not only may some animals be left alone during the holidays, but so will some seniors. Volunteering at a Senior Center helps give some seniors attention and care from someone other than a nurse working there. This is a great opportunity to also hear some stories from the men and women in these homes. The nurses could use help around this time just as much as the seniors could use company.
Marietta Nursing Home Opportunities
Atlanta Toys for Tots

Toys for Tots is super busy this time of year. The organization partners with many department stores, schools and much more. Thousands of toys are donated each year and the organization needs help sorting and sending out toys.
You can sign up to volunteer here.
Volunteering does not require having any special skills or prior knowledge on the subject. You will better enjoy the experience if it's a cause you're passionate about, but either way, know you're helping someone out. Holidays are a time where people feel more helpful than ever. While I believe volunteer work should be done year-round, take advantage of the multiple openings advertised now.