Cultivate your spice knowledge with 'The Grammar of Spice'
by :
Marian Hill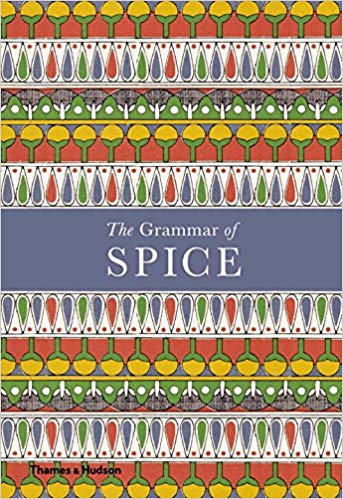 I've picked up on cooking this past year — really studying flavor profiles and how to make them. Something to help me on the way is a book I found in a local store in San Antonio, Texas. What drew me to the book was the textured design of the cover. It looked like the pattern of a rug in a sultan's castle, with four words printed on it, "The Grammar of Spices," by Caz Hildebrand. The sides of the page were gold, and sticking out at the bottom was a green bookmark ribbon.
Not only is this one of the most beautiful books I have owned, it has become the most important. As a foodie and a self-taught, unprofessional chef, I've come to an opinion that spice is the essence of flavor and of cooking. Treating spice like a craft, rather than an after thought will elevate everything you create.
I realized this when I began reading "The Grammar of Spice." I believe that the writer's intent was the show not only the importance of spice, but also that magic of it. There are no pictures — only patterns and designs from different cultures around the world. Each design is matched with the spice as a way to represent rather than display what the natural, raw spice looks like. This adds to the mysticism of spice, and creates a narrative that spice is the ultimate secret ingredient one may apply to their cooking.
Each spice catalogued in this book includes a bit of its history, what flavors it pairs well with, a short recipe to try using the spice and an explanation of the illustration it comes with. At the end, there are spice mixes that they give history and recipes to. New spices I have learned are lemon myrtle, a leaf that tastes more lemony than an actual lemon; galangal, a spice used in almost every culture and somehow I've never heard of it until now; alligator pepper, a west African spice that looks like it has alligator skin.
It is truly an amazing thing to learn about spices, and this book reveals that there is a plethora of different flavors to our disposal. It's even inspired me to start a garden and grow some of my own. Check out the book at any local bookseller.