SCAD Lacoste takes on Angoulême
by :
Masha Zhdanova
The Angoulême International Comics Festival (called Le Festival International de la Bande Dessinée d'Angoulême in French, and abbreviated to FIBD) is the second largest comics festival in Europe, and the third largest in the world. This year, 25 students, led by professor Robert Atkins and student life coordinator Florence Thurston, traveled to Angoulême, France. Students taking sequential art courses at SCAD Lacoste during the winter quarter get to experience the first two days of the four-day event. For most SCAD students, it's their first time at a comics convention outside of the United States, and for some it was their first time at a comics convention ever.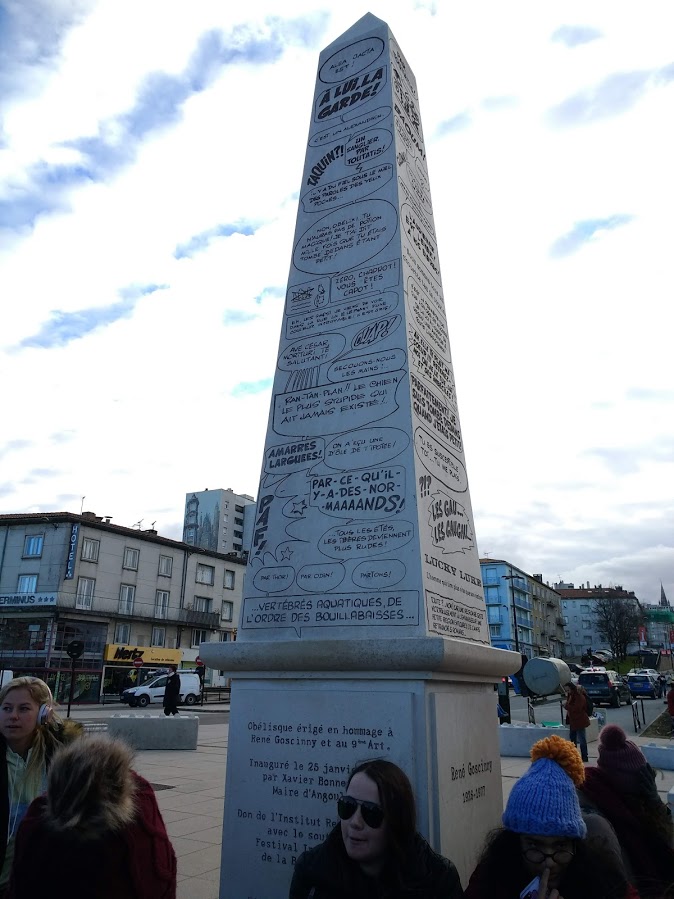 I'm familiar with American comics conventions, but FIBD was very different from what I've previously experienced. For one, nobody wore cosplay, and there was a distinctly more professional atmosphere surrounding the convention. In the "Pavillion des Jeunes Talents" (young talents pavilion) the line of young cartoonists awaiting portfolio reviews from established creatives went out the door and around the corner, and the convention hosted numerous panels on professional development (that were, unfortunately, all in French).
Angoulême is a city that celebrates comics. The School of Fine Arts in Angoulême was the first to have a specialization for cartoons. The city has a comprehensive museum of comics history, murals of Franco-Belgian comic characters all over the buildings and even streets named after famous French cartoonists, Hergé and René Goscinny. The street signs in Angoulême are designed to look like speech balloons. To be a sequential art student and find yourself in an environment that breathes sequential art is an absolutely incredible, breathtaking experience.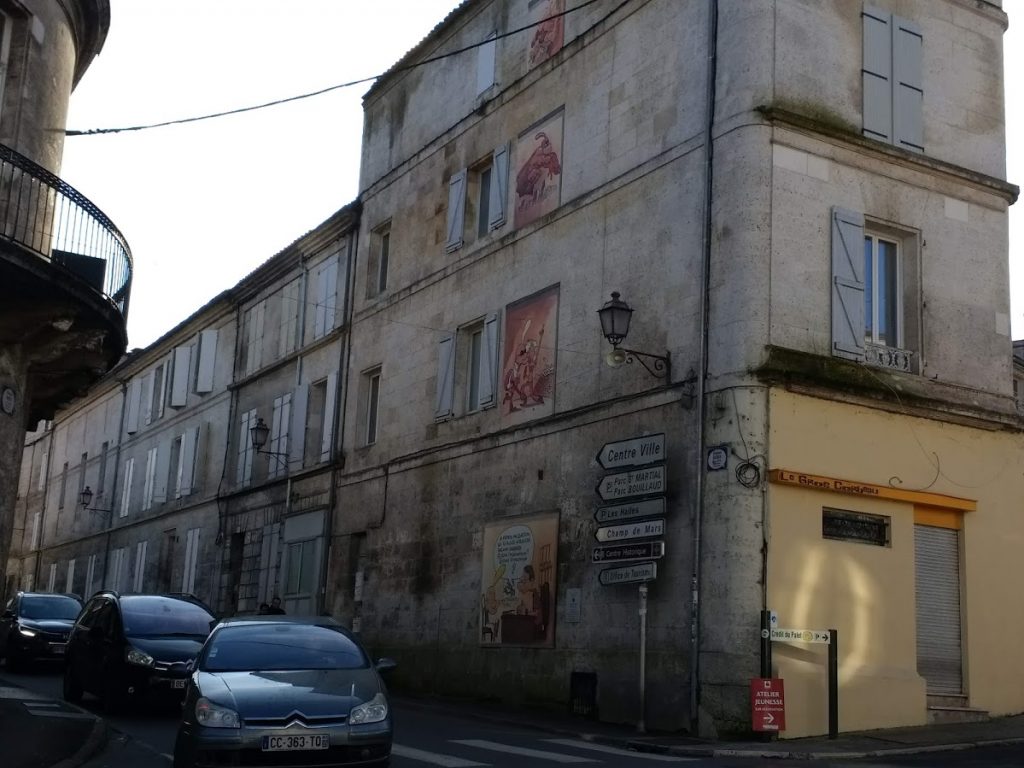 Instead of being in one large convention center, huge tent structures were set up all over Angoulême with different themes. The "Manga City" tent, for example, contained booths by French publishers of Asian comics, as well as comics collectives from Hong Kong and Taiwan. The "Nouveau Monde" (New World) tent was mostly small-press and alternative comics from all over Europe, including Scandinavian comics and American comics that have been translated to French. I got to speak with a few American creators that were promoting the French releases of their works, and a British small press publishing collective.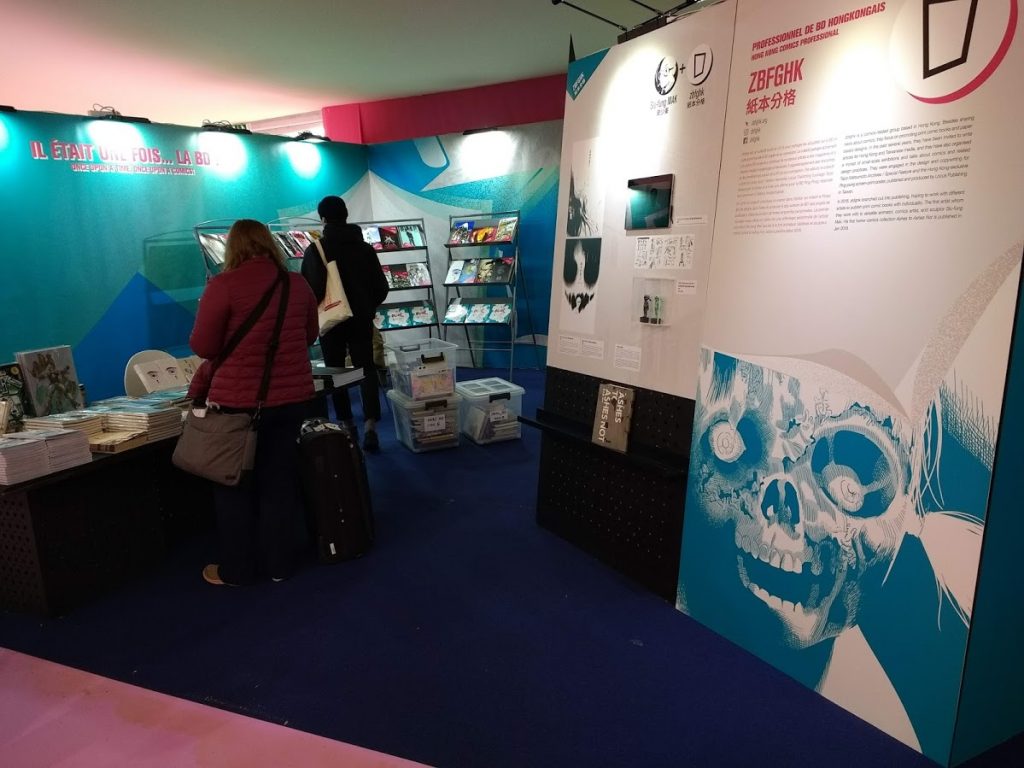 "I was feeling insecure about my work for a bit until I went to the Indie publishers tent and got to see all the different styles that people used in their comics," said Mela Rogers, third-year sequential art undergraduate student. "It made me realize that style was such a broad thing to be concerned about — making stories and art with passion is what's really important. I came back feeling revitalized and ready to work on my own stuff!"
SCAD students had the opportunity to meet with world-renowned illustrator Kim Jung Gi after his live drawing session on Thursday. Kim signed dozens of art books (adding a unique drawing to the inside cover of each one) and answered our questions with the help of an interpreter. His main piece of advice? "Just draw, all the time. As much as you can," he said. Kim let us flip through his personal sketchbook and take a picture with him after talking to us for nearly an hour.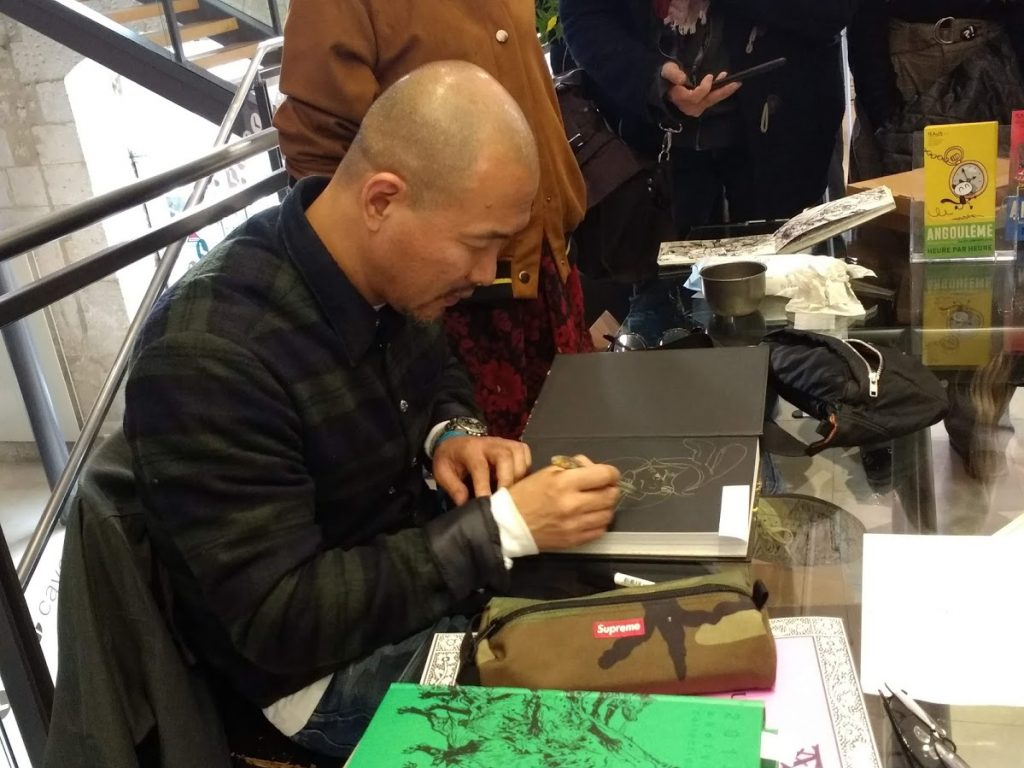 In high school, I played an independent video game called "OFF," by French creator Mortis Ghost. At the FIBD, Mortis Ghost was signing copies of his new graphic novel series "Doctor Cataclysm." I was able to meet the creator of one of my favorite games and tell him how much I liked his work, and he drew a picture of the protagonist of the game in my copy of his book.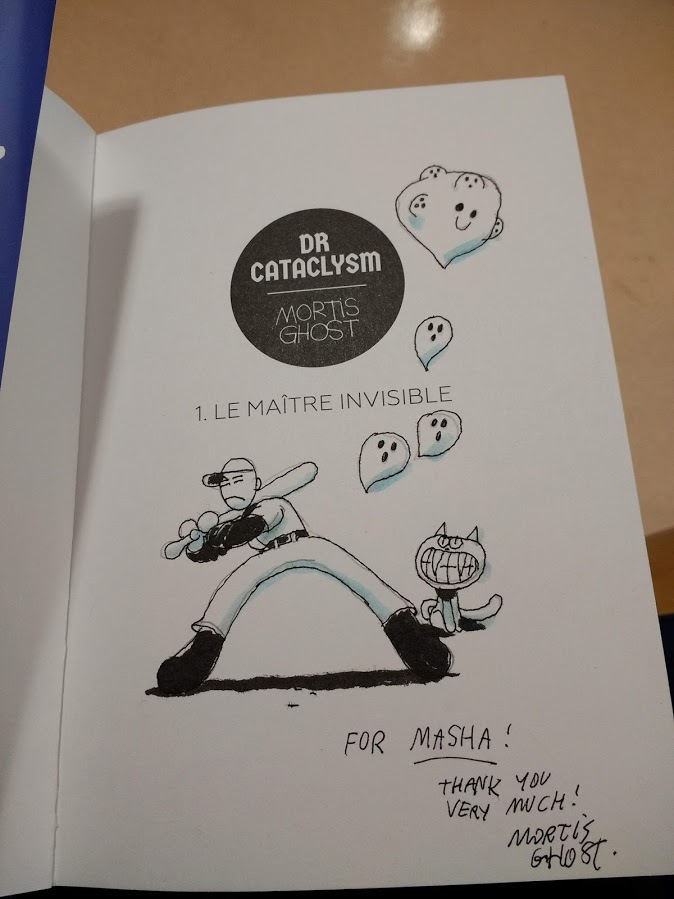 Last Friday, I went to see an interview with Emil Ferris, creator of the award-winning graphic novel "My Favorite Thing is Monsters." She discussed her process, influences, and work, and how her own childhood and experiences inform her fiction. "Success," Ferris said, "is remaining true to what you love, even when you're broken."
"Both Emil Ferris and Kim Jung Gi really stressed the importance of a sketchbook to an artist," said Nate Steffen, sequential art graduate student. "Both authors use their sketchbooks as a documentation of the world around and both use this visual documentation to add humor and grace to their own personal narratives."
Besides panels and booths, the FIBD also hosted several exhibitions showcasing the works of various artists. This year, the exhibitions featured works by Milo Manara, Taiyou Matsumoto, Tsutomu Nihei and others, including an 80 year retrospective on Batman. While I was walking through the Tsutomu Nihei exhibition, I struck up a conversation with an American nearby who turned out to be Sloane Leong. She's the creator of "Prism Stalker," which was published through Image Comics last year. I'm still freaking out about that a little bit.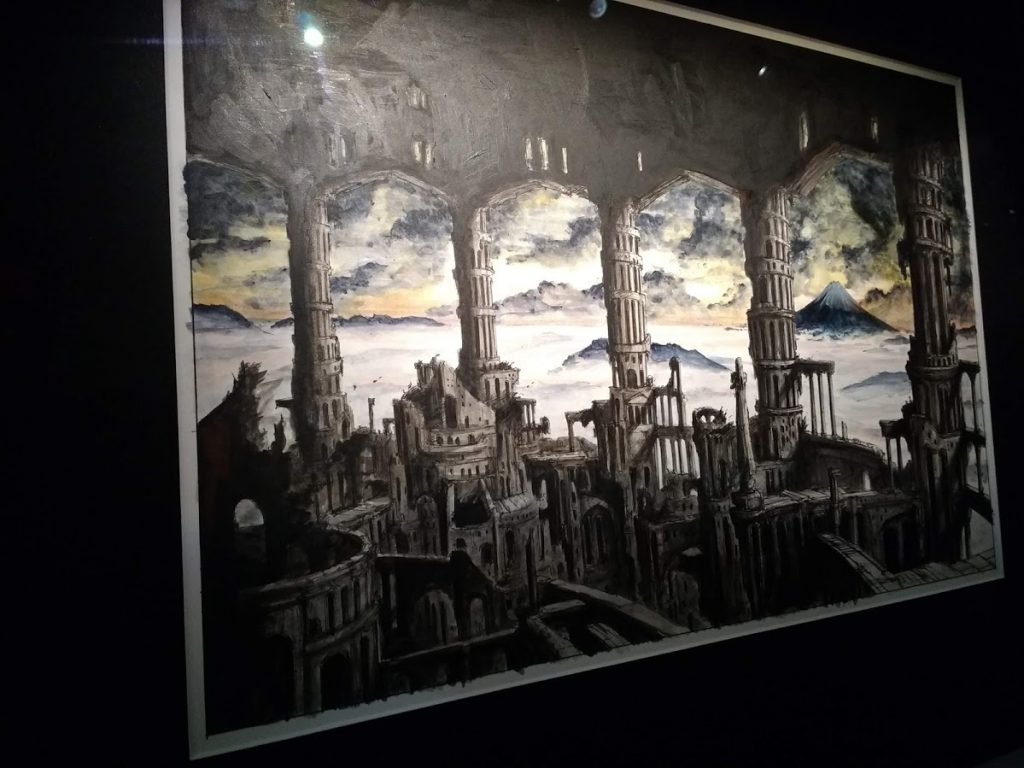 The FIBD awarded several highly prestigious achievement awards to comics and creators from around the world. This year, the highest honor of the festival, the "Grand Prix de la ville d'Angoulême," went to Rumiko Takahashi, creator of many successful Japanese comics including "Urusei Yatsura," "Ranma 1/2" and "Inuyasha." This is the second time the Grand Prix has gone to a woman in 45 years. Last year, Takahashi was finally inducted into the Eisner Hall of Fame, after being nominated in 2014, 2016 and 2017.
Angoulême was incredible and inspiring, and I'm grateful to have had the opportunity to attend the FIBD.