'Up Close'
by :
The Connector
Written and photographed by Daniella Almona
I am a first-year student at SCAD Atlanta currently majoring in advertising and branding with a minor in fashion photography. My art is recognized through my vibrant use of color in portrait and fashion photography; I draw inspiration from my travels to different regions in sub-Saharan African as well as North America, by exploring the numerous cultural influences on lifestyle and fashion. Born and raised in Nigeria, I am a self-taught photographer inspired by Yagazie Emezi, a Nigerian documentary photographer, and Trevor Stuurman, a South African fashion photographer, and many others. I believe that picking up a camera in 2017 has led me to see masterpiece potential everywhere I look.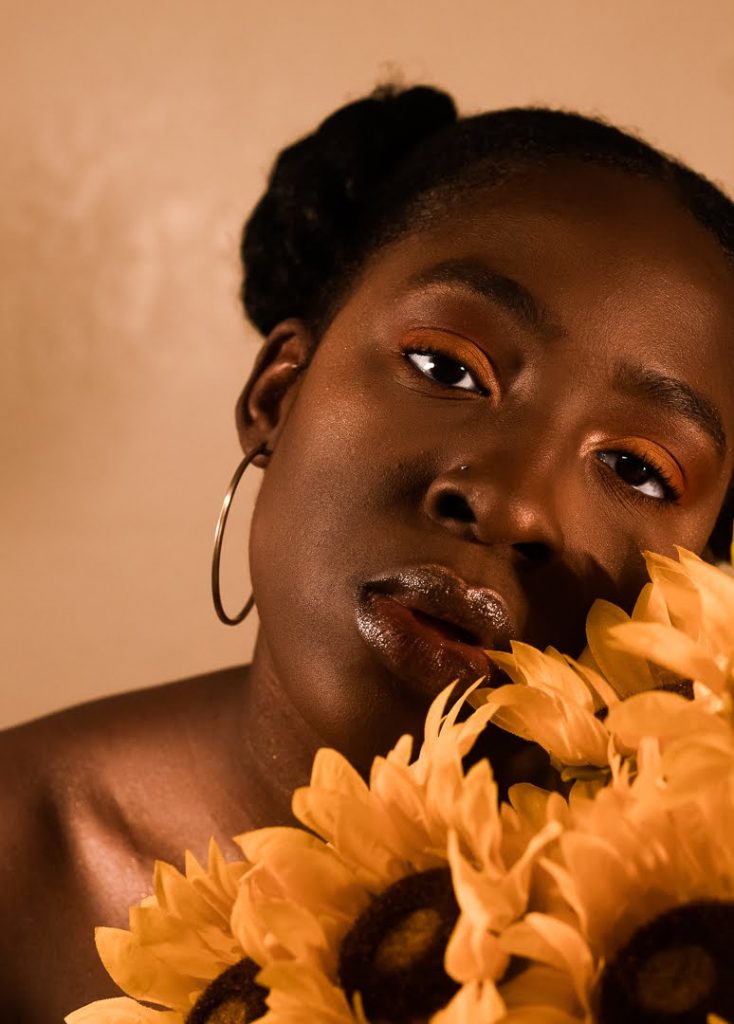 My main goal in 2019 is to foster a love for self in all aspects: mentally, physically, emotionally and spiritually. Too often, we get caught up in the madness of it all and forget what matters most — self. Without self, nothing else counts. For all we know, nothing else exists.
​This short series titled "Up Close" is my first attempt at putting myself in the forefront and celebrating my own unique essence. To most that know me, sunflowers are an important trademark of my personality because they convey warmth, happiness, adoration and longevity.
This project experiments with colors by adding subtle highlights and accentuating form on the subject. There is value in observing one's self and aligning yourself with your soul's light in order to attain a higher understanding of your being.