This weekend's annual Type Fight event invites all student designers
Bring out your type tools and be prepared for battle with the annual Type Fight competition.
by :
Arundhati Prasad
AIGA (the professional association for design) is hosting the Type Fight competition at the Museum of Design Atlanta (MODA), on Saturday, Jan. 13, from 4-7 p.m. Students can participate in teams, individually or just be a spectator of the creative challenges. Participants are encouraged to bring their favorite type materials including everything from ink and calligraphy pens to digital equipment to help get crafty and creative.
The event is approximately two, to two and a half hours of intensive letter making, judged by three local Atlanta design professionals. Expect great energy, collaboration, lots of extra paper and prizes at the end of the challenge.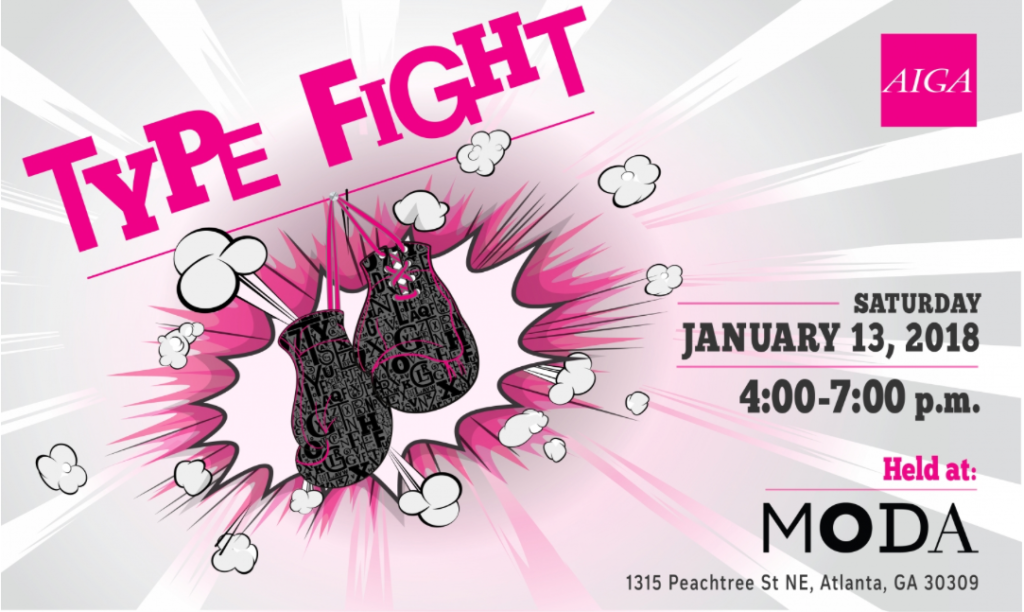 "The type fight is a night of pure creativity," said fourth-year graphic design student Giselle Hogg. "Upon entrance, you are given a letter and it is then your task to design the letter in whatever ingenious or whimsical blueprint you come up with." Hogg also mentioned that apart from the food and prizes, this will be a good opportunity for upcoming creatives to network with people in the industry.
For ticket information visit the Atlanta AIGA website here.
For any further questions, contact AIGA ATL student board president Deborah Burdette at deborahjburdette@gmail.com.