Here are five DIY solutions for winter skincare
Winter can leave your skin feeling dry but you don't have to spend your whole paycheck on skincare.
by :
Allison Bolt
 The recent chill in Atlanta may have your skin feeling dry and neglected. Instead of rushing off to Lush and spending money that should be going toward books or supplies, whip up a few of these homemade skincare treatments.
After playing outside in the winter wonderland, you may have noticed your lips are dry and cracking. This is not only painful, it ruins your perfect red lip that you had planned to wear to school. Instead of spending money on an expensive lip scrub, just make your own at home. Simply combine 1 tablespoon of sugar, 1 tablespoon of honey, and 1 tablespoon of coconut oil. These natural ingredients come together to form a paste that exfoliates and then moisturizes. If you want your lip scrub to smell like the season, add in a little peppermint oil to refresh your lips.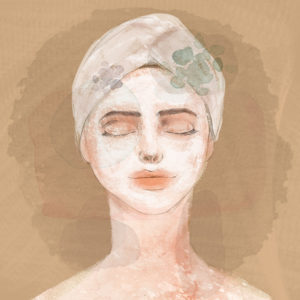 DIY Face Scrub
Your face also needs exfoliation after a day in the cold to clean away the dead skin before moisturizing. For a natural, easy scrub, just combine three tablespoons of coffee grounds, one tablespoon of brown sugar and one tablespoon of coconut oil until it forms a paste. Massage into your face and wipe away with a warm towel to reveal clear, soft skin.
Natural Face Moisturizer
Follow up your exfoliant with a homemade moisturizer. Combine half a cup of coconut oil, two teaspoons of almond oil and one tablespoon of cocoa butter. Depending on your skin type, you can add in a multitude of essential oils such as rejuvenating peppermint, calming lavender or even frankincense.
Frizz-Fighting Hair Mask
Your hair needs a little extra care during the winter months, as it can become dry and frizzy which could lead to breakage. Combine coconut oil with a little bit of honey which are both beneficial to hair growth, as well as preventing hair breakage and loss. Apply the mixture to your hair and massage into the scalp. Leave it in your hair for one hour, or thirty minutes if you're in a rush, before you shampoo and rinse with cold water.
Soothing Face Mask
Following your winter excursion and your moisturizing routine, end the day by relaxing with a face mask. Combine 1/4 of a cup of strongly brewed chamomile tea, a half a cup of old fashioned oats, one teaspoon of baking soda, one tablespoon of honey, two tablespoons of white sugar. Apply the paste to your face, pull on your fuzziest socks and sit back and take a deep breath. Leave on your skin for five minutes before rinsing off with a warm wet washcloth.
Winter may leave your skin feeling dry but remember you don't have to spend a your whole paycheck on skincare products. These DIY moisturizers and masks are all-natural and made from everyday products in your pantry, and will leave your skin refreshed and ready for another day in the snow.