Students de-stress with therapy animals during midterms
by :
Arundhati Prasad
The ACA Library at SCAD Atlanta organized its quarterly event "Paws in the Library" on Feb. 6. The event brings in therapy dogs that help relieve students' stress and anxiety during the hectic midterm week. Students gathered around the entrance of the Trois Gallery and made a furry friend to get away from the midterm madness.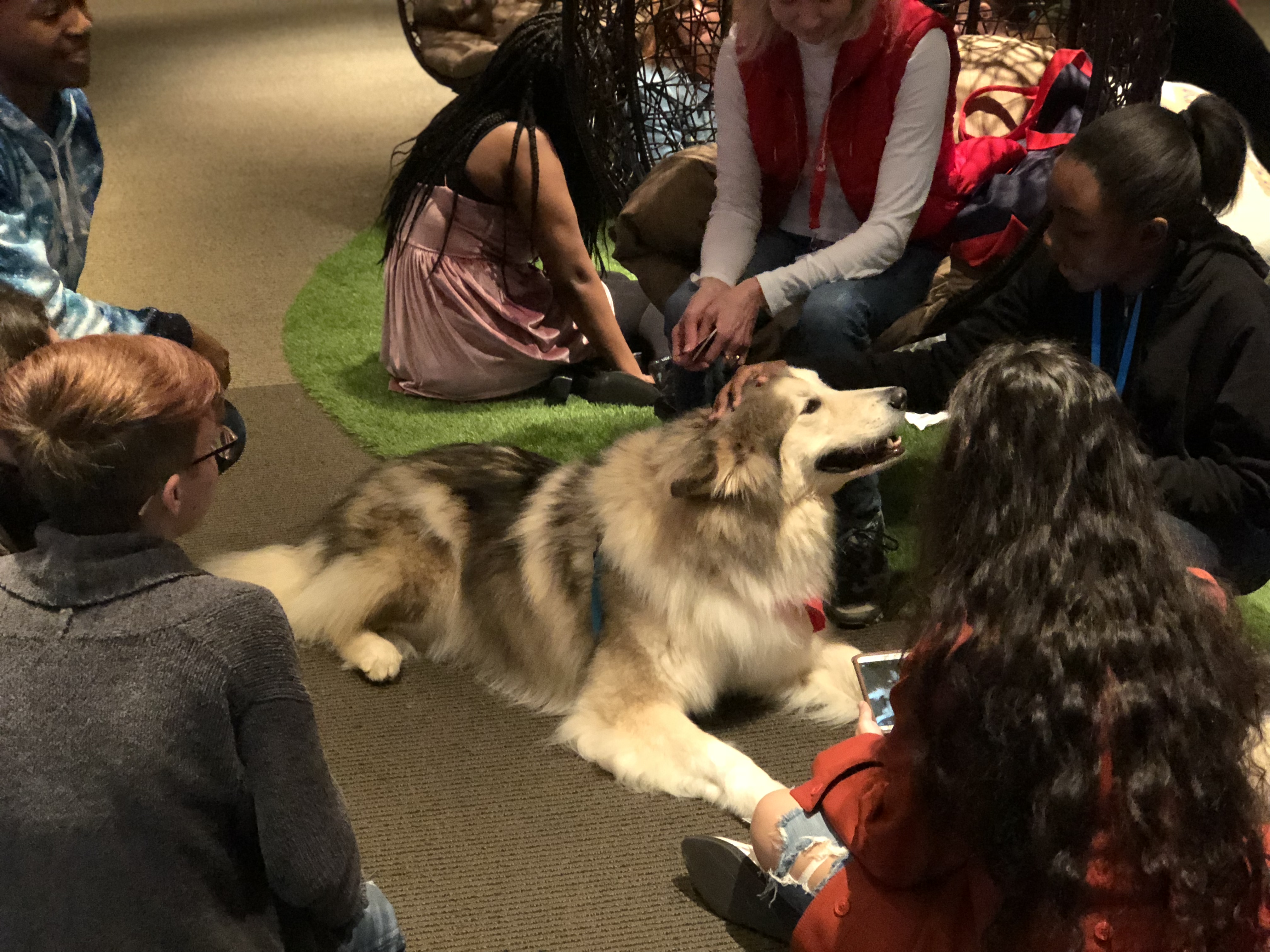 Students said they enjoyed the opportunity to take a break from everything.
"The dogs make me feel very relaxed. This one is probably the best I've been to," said Gracen Barrett, a second-year graphic design student.
"It is a nice, cute break from midterms," said Angie Chiappori, fourth-year printmaking student.
Six dogs from the pet therapy organization "Happy Tails" visited the library to socialize with students, from a small Maltese mix to a giant Malamute-Husky mix.
"The organization we've worked with are Caring Paws and Happy Tails," said Catherine Manci, research and instruction librarian at SCAD Atlanta. "All these animals are  certified therapy animals and we do this as a stress reliever. Many students have never had a pet, so this is also like a cultural event for them to get to know these dogs." Manci also added that this kind of event is popular among many national libraries to engage the community and de-stress.