'Rise' exceeds all expectations at aTVfest, both on screen and in person
The cast discusses the importance of craft, which is masterfully done in their upcoming pilot.
by :
Anya Haber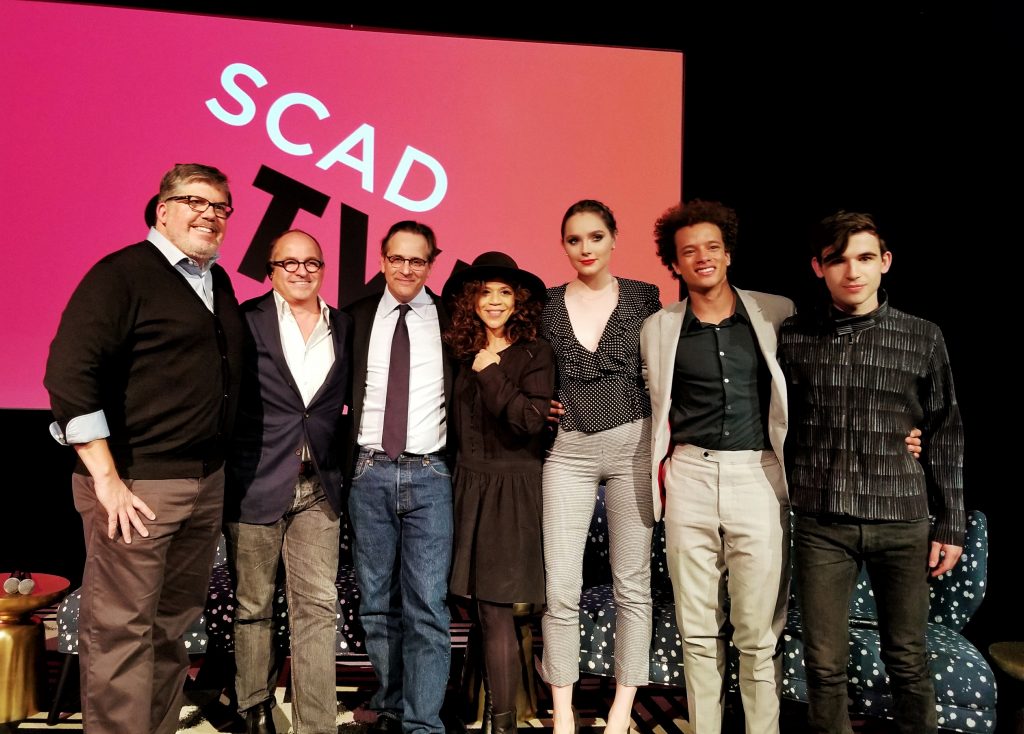 "Rise," a musical television series centered around two teachers transforming a stagnant high school theatre program, screened its pilot episode on Feb. 1 during SCAD's annual aTVfest. While the very premise of a musical show centered around teenagers evokes an immediate mental image of the show "Glee," their similarities start and end there. "Rise," whose main cast includes Josh Radnor of "How I Met Your Mother" fame and Oscar-nominated actress Rosie Perez, conveys a darkness and depth that "Glee" could never achieve.
During the Q&A panel following the screening, executive producer Flody Suarez and creator Jason Katims discussed how fluid the casting process was, specifying that everyone was in complete agreement on the selection process. Katims addressed the casting of Tracy and said, "Rosie was so hysterically funny yet so emotionally connected to the character."
For Perez, this wasn't just another role. The character of Tracy resonated with the actress on a deeper level. "When something speaks to your soul, don't let your ego get in the way. I've seen A-list actresses lose jobs because they thought they were above it," said Perez.
The cast also discussed NBC's R.I.S.E. America Project, which partners with the Education Theatre Foundation and promises to give 50 different high schools across the country $10,000 grants to start new theater programs or revamp existing ones.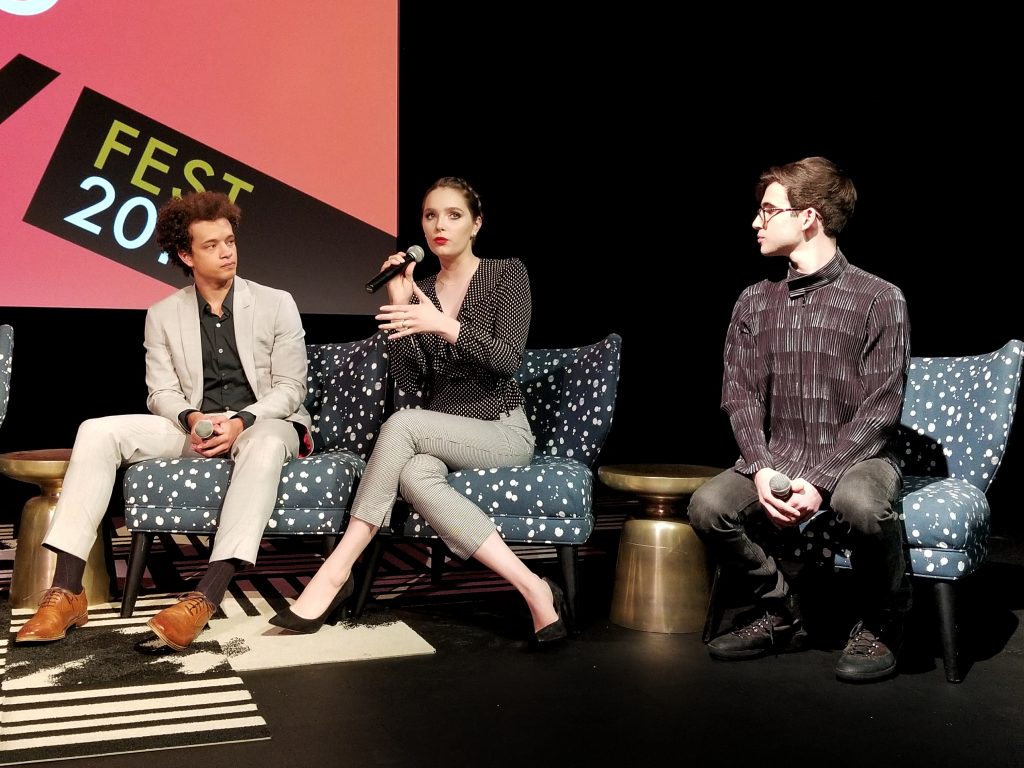 Before the screening of the show, we sat down with three of the young stars of "Rise," Damon J. Gillespie, Amy Forsyth and Ted Sutherland, to discuss the future of the arts and the opportunities in the film industry.
The Connector: What's the most challenging thing about working in your industry?
Sutherland: Rejection and being able to maintain confidence.
Gillespie: Yes!
Forsyth: Well, here's the thing though. You're right, Ted, but in my opinion, that's something you prepare for. You prepare for the rejection. What you don't prepare for it when you do get the yes because the job's not done. That's when it all starts again. It's not over when you get the yes and that's a really hard thing and you just learn as you go. But not taking yourself too seriously is great because I take myself very seriously, and I'm really hard on myself. But just remember that everyone's trying to figure this out and the work isn't done when you get the yes
Sutherland: It also goes back to what you were just saying about keeping your head down and doing the work. Even when you get the job, like you said, the work isn't over. You have to work twice as hard now because you want to make sure what you put out it good. Absolutely.
The Connector: What can students currently in school do right now to prepare themselves for the artistic workforce?
Forsyth:  Create. Write. The work force is only as great as what people are putting out there and it just means somebody else is writing something that you could then maybe be a part of, but you can also write your own things. I'm saying that but I don't consider myself a writer I think that everybody can write. I don't think I'm good, because I don't do it enough because it scares me. You just have to keep doing it and that's something I have to remind myself every day. You can create those opportunities for yourself, everyone started somewhere. You could be the next Daniel Day Lewis or whoever is your inspiration, you have the potential to be at that level. No one is stopping you just create, write.
Gillespie: Be a sponge. Absorb everything you're told, whether it's constructive or positive. Whatever it is, just absorb everything, all the information, all the history, all the videos and follow people whose work you admire.
The Connector: A lot of people think going into the arts is a waste and a lot of art programs are being cut from schools. What do you think about the future of arts as a career and what would you say to people who say that the arts are a waste of time?
Forsyth: Listen to yourself, we all have people that say that it's not a reliable job. It isn't, but if you love what you do, it's worth all those times when you're not employed. If it's what makes you tick, don't do anything else.
Sutherland: Your product will be a result of your dedication, regardless. The way the workforce is right now, anything can be taken away from you at a moment's notice. If it's going to be that scary, why not go into something you love? You can make a career out of it. It's not a waste of time. We did it. We weren't born into this. We worked hard and we went to classes and we went to school. Now we are premiering a damn good show if you ask me.
Forsyth: If someone says you can't, just prove them wrong.
The Connector: What advice do you have for students looking to breaking into the industry in some way, whether its acting, writing, design, or film?
Gillespie: Dedicate yourself to the craft. That's the most important thing. Whatever hardships come your way, whatever bumps are along the road, the most important thing is the work. So, focus on the work, and continue to work on your craft, even if you become successful or have had any success, continue to work, grow, get better. There's always more you can do.
Sutherland: I really like that you say that because a lot of people, a lot of kids, when they hear that they're like, "Oh ,of course I'm dedicated," but it's not easy for anybody. There are often times when there's a lot of emotional exhaustion from either getting yes's or no's from doing this. The dedication and focusing on the craft also entails receiving rejection sometimes and learning how to deal with that and persevering through that.
Forsyth: Also, I have to say that when I was a kid I would spend so much time on YouTube watching interviews with people because I just wanted to learn what they knew. I remember hearing people say "Oh, you just keep working. I was you, I was that kid, I'm no different," and it kind of bothered me as a kid, but now I get it because we aren't any different. I was that kid and you are that kid and you have what it takes to do whatever you want to do if you set your mind to it and don't take no for an answer. If it's something you want to do, do it and do whatever it takes to do it.
Gillespie: If you become good enough, no one can ignore you.
Sutherland: Absolutely.
Forsyth: Yeah and that's the thing. Learning your craft is the greatest power you can have and not focusing on all of the hoopla. It's tough especially with social media these days. You see the glitz and the glam and it's just put in your face. But at the end of the day, Ted and I were talking about this at dinner last night, just put your head down and do the work. That's the most important part.