Check out some student music recommendations for every occasion
What are some of our fellow students listening to?
by :
Mikael Trench
by Helet Van Staden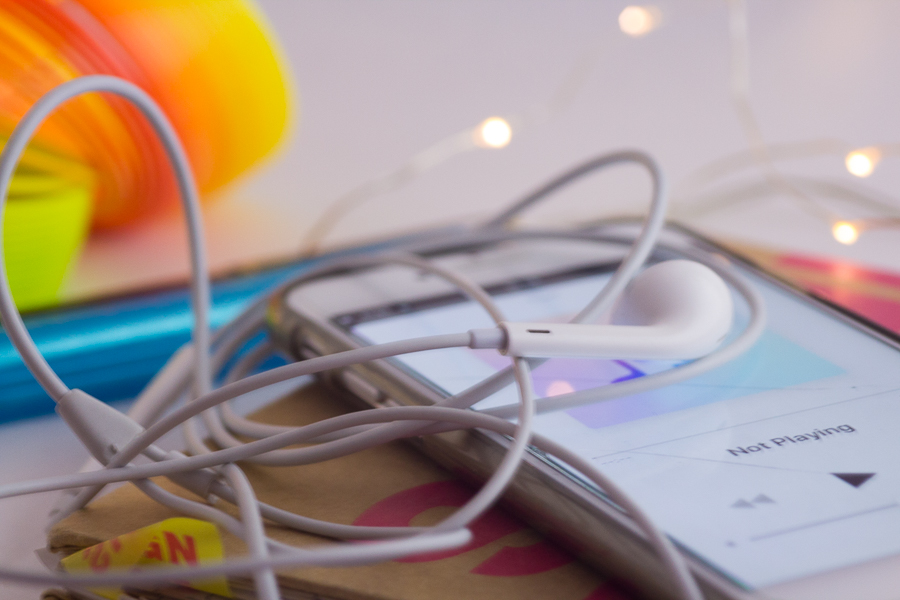 Artists and music have always coexisted, feeding off each other. Tarantino famously wrote "Pulp Fiction" based entirely around the soundtrack. Music can be inspiring, motivate you or simply take you to your happy place. We asked several SCAD Atlanta students what they like to listen to and why.
When you are studying, editing, working out, or just generally working at 3 a.m., upbeat, fast-paced music may be the only thing keeping you awake and going. Greg Perlman, a third-year film and television major said, "I like to listen to Offspring, Suicidal Tendencies, Goldfinger, Greenday, Anti-Flag and MXPX."
In direct contrast to the manic sounds of Suicidal Tendencies, third-year game design student Maya Williamson said she likes the soothing, calm nature of movie and game soundtracks. She said she specifically enjoys "Kirby and Mario tracks especially. Because they have a lot of remixes that have a comic theme."
Even further left of field is fourth-year film and television student Clara Cacace who likes listening to podcasts while she works. "I listen to podcasts actually, having voices talking around me helps me feel more concentrated." But when she is not working she said she listens to "happy, dancy music. A lot of people like more serious stuff, but personally I want music that makes me feel happy. Walk the Moon is a hug for my soul."
Whether you are looking for music that is comforting, or a few heart attacks a second to keep you motivated, a "hug for the soul" or comedic Kirby remixes, it doesn't matter. Find your groove and go create your "Pulp Fiction."
Leave a comment with your favorite study track.