Get to know the career advisers of SCAD Atlanta
Learn about your career advisers and what you can expect from your meetings
by :
Logan Hughes
No matter where you are in your academic career, meeting with your career adviser is an important part of SCAD. For many, the prospect of getting a job after college or an internship while still enrolled is exciting and terrifying, and the good people in Student Success specialize in helping you through this process.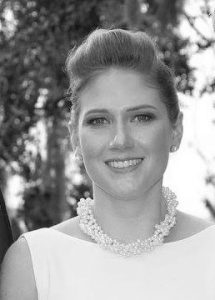 Depending on your major, you'll be matched up with either Katie Mahany or Richard Goodwin. Mahany enrolled at SCAD as an industrial design student, but later switched to fibers after an internship opened her eyes and made her realize that industrial design wasn't her calling. "SCAD is a really big part of my family," she said. "My sister went here, her husband, me. We were resident and community assistants — I lived in the dorms all four years and I loved it. Having that background helps me when I talk to students because I'm able to relate, no matter how cheesy that sounds." Mahany worked on the textile design for Abercrombie & Fitch before moving to human resources for the company and later being recruited back to SCAD as a career adviser.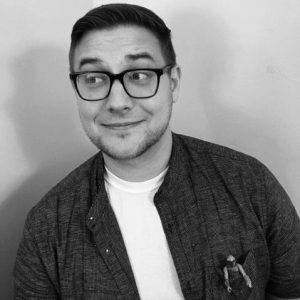 Goodwin is also a SCAD graduate and is currently finishing up his M.F.A. thesis. He has worked for the History Channel as a lead designer and art director among other achievements. "Throughout these opportunities, I moonlighted as a freelance illustrator where I had the opportunity to work with several advertising agencies. Additionally, I act as art director and illustrator for a handful of nonprofits located in the greater Atlanta area," said Goodwin. He also claims to have an unrivaled love for Arnold Schwarzenegger and a problematic toy collection which you can see when you visit him.
These advisers know what it's like to be in your shoes from their own experiences at SCAD doing exactly what you're doing now. If you aren't sure what to expect from your first meeting, Mahany and Goodwin explain their process and how they can help you along.
Can you explain in your own words what you do?
Mahany: We all say we have a specialization. I feel like I help students more with networking and to identify their strengths and what their place is. I specialize in and advise the majors of all schools of fashion, interior design, writing, business design and arts leadership, and we work with students from freshman all the way through to alum. So, I see a variety of students. What I do is help students with their professional development and gear them to the path they want to go down by helping them define their goals.
Goodwin: I can offer the most basic of assistance or the most complex, it is up to the student and how deep they would like to dive. If you'd like your resume polished off, I can do that. If you'd like to talk about building your website, I can do that, too. Want to talk about social media and strategies on how to use it to build your brand?  I've got you covered. Maybe you want to talk about different creative markets and where you fit in this crazy creative world, I'm happy to talk to you about that. Competitions? I'll give you a few to enter. Portfolio? Let's review that and talk about areas of improvement. Applying to something? I can look over your application before you submit it. Cover letter? Let's talk about the dos and don'ts. Interview tomorrow? We can practice for that. Contracts? I can help you write one. Negotiating a salary? Let's get you prepared. Want to talk about life and how the '80s were the best? I'm here for that too.
What's your process like when a student first comes in?
Goodwin: When I start working with a student, I want to know where they think they fit so we can then establish where they actually fit. This involves talking about their industries and doing a lot of listening where I have a chance to assess how knowledgeable they are. This usually is where I'll assign some homework so they can get caught up and fill any gaps. This is also the point where many students realize they aren't on the right trajectory, and it is time to adjust. At this point, I'll review materials (i.e. portfolio, resume, social media, promotional pieces, etc.), and if they are missing anything, we'll talk about options and get the ball rolling. If any of those materials need revisions, I'll address those. Once I've covered those bases and students have followed through with revisions and research, we'll begin.
Mahany: I like to get to know the student. I don't like to look at it as 'You're an appointment.' The first questions are 'Where do you come from? What's your background? What brought you to SCAD?' I just like to bring you in and get to know you before we get down to the specifics of resumes, cover letters, portfolios and all that. I also say this isn't a one-time appointment. You need to come back. Don't be afraid of us. I love when students stop by and update me, and I try to make it an open communication. We're here for you.
What's your favorite part of your position?
Goodwin: Bottom line, having the opportunity to work with students is what gets me into the office every morning. There is something special about figuring out what market a student's work fits into. Having a chance to make an impact, big or small, on an individual's professional trajectory really excites me. I have had great guidance throughout my career and want to offer similar guidance to anyone who stops by my office.
You spoke about how an internship changed your whole career path. Can you talk more about that?
Mahany: Internships — they're very important. They're helpful in finding out who you are, what you want. That's another big side I like to emphasize and get students to think about. What kind of personality are you? I didn't find out that I was such an introvert until I got out into the design world. How much do you value manager feedback for training? Like smaller start-up companies are tough environments and managers are working on a ton of projects and might not have time to give advice and hands-on training. And that's the kind of think I didn't think about until I got out there.
What do you tell students who are afraid of getting out there after graduation and finding a job?
Mahany: The industry right now is changing daily and to keep up with it is a lot and you must be able to find a way to keep up with that.
Goodwin: It is tough out there. Start your research early and continue to educate yourself on your industry. It is imperative that you are a master of your domain. Consistency and perseverance will pay off and sometimes it can be difficult waiting to hear back, but you will find that job if you continue to expand your search and implement new strategies. Make good on your promises to employers and show them your improvement. If someone gives you advice show them you're taking it. the sooner you realize the job hunt is daunting the better because you'll be able to navigate it easier. You have to prepare yourself.
No matter where you are in your academic career at SCAD, going to see your career adviser is never a bad idea. They are here for students and will help to guide you through your time here always keeping your future in mind. These people have been in your shoes and know better than anyone what it takes to make it.