The Connector talks with star of "A Wrinkle in Time" Storm Reid
Actress Storm Reid talks of her role in the upcoming Disney film and representation in media
by :
Mikael Trench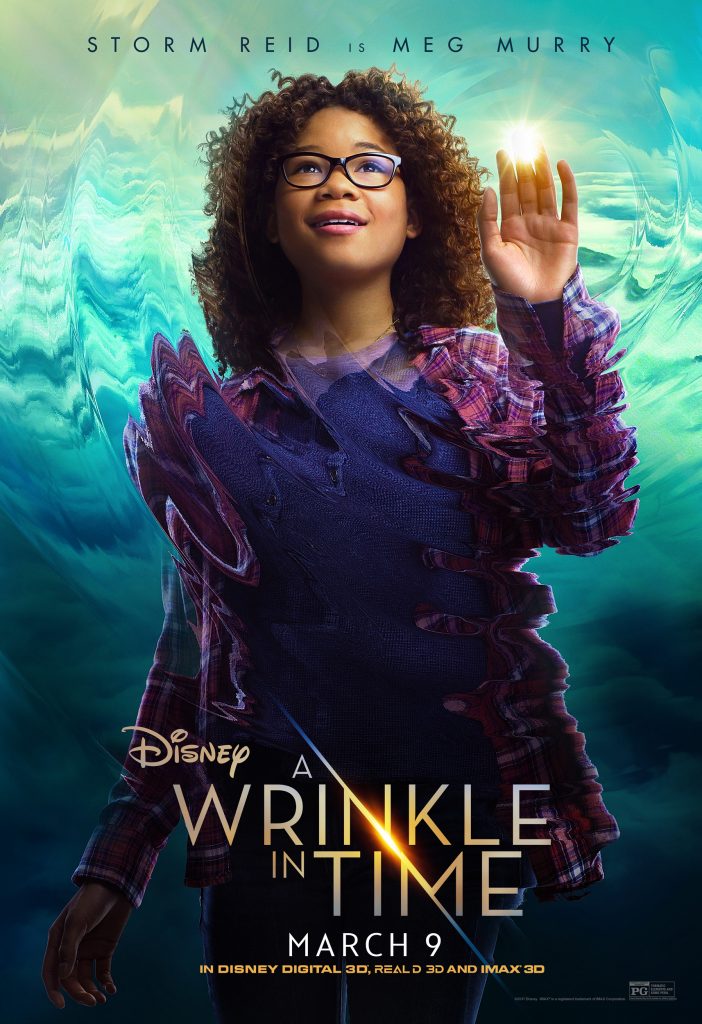 On March 9, Disney released their newest live-action film, "A Wrinkle in Time." Based on the 1962 novel of the same name, the film is notable for being another milestone in the recent renaissance of African American filmmaking.
With a budget exceeding $100 million, this is the highest budgeted film to be given to a women of color, with director Ava DuVernay handling the project. This, along with its star-studded cast and messages of diversity, have surrounded the film with considerable hype.
Among the cast is 14 -year-old Atlanta native Storm Reid, who plays the main character Meg Murry in her first lead role. We recently sat down with Reid and talked with her about her role and the film.
How did you get prepared to play Meg?
I wanted to stay true to Meg and who she was and stay true to her journey, but also knew there would be some differences. So I really had to step into her shoes and become her, because I hadn't gone through the experience, so I really put my creative input into her. Also, Ms. Ava did a great job of letting us be able to rehearse before and go to classes and train. I worked out with my mom a lot, she knew I would have to get my endurance up physically.
What did you like about her character?
I like that she is so peculiar and that she doesn't see how beautiful and smart she is, but everybody else does. She has to go on a trip around the universe to figure that out. She's just so intelligent and so smart and so loving, and she's able and willing to risk her life for the things and people that she loves.
What challenges did you experience filming?
I feel like there were a lot of challenges. I was fighting the doubt within myself because it was my first lead role, so I was really nervous. But Ms. Ava and everyone made me feel so comfortable, they were reassuring that I was doing it because it was meant for me. The stunts and the green screen was also a challenge because I had never done it before, and its kind of hard to imagine the unimaginable.
We're in the midst of a cinematic movement where representation is being met with actual results with films like this and "Black Panther," what do you hope the legacy of this film does for this moment?
I feel that these films are so timeless and monumental, especially when our world is so divided. I hope that our movies can raise awareness that African American people can be represented in the right way, and we can be given the opportunities as all other people. I hope we can influence people to add more representation not only to the film industry, but to the world.
Similar to working with these amazing actresses, what was it like working with Ava DuVernay and what did you learn from her?
I learned from her to just do the work. She walks the walk that she talks. Her actions speak louder than words, she's just so hands on. She really values the creative process and the people that surround her that are helping craft her vision. So she really opened my eyes to that you can't just be a director or an actor or a producer, but you really have to represent everyone in your cast and your crew.
Where would you like to see your career go after this film?
I'd love to continue acting because its my dream and passion. Hopefully I'll be able to become a future filmmaker, and I am producing stuff right now. But I don't know where my career is going to be in the next five to ten years, I just hope it's in a good place and I can keep representing young African American women with stories that have depth and that are the light for the audience. But I know whatever's meant for me will be, and I'm just going with the flow.
What's the one thing you want people to take away from the movie?
I want the audience to know that they can be themselves and they are perfect just the way they are, they shouldn't let anyone tell them any different. I think the movie kind of transcends that, so I hope people are inspired.
Be sure to see "A Wrinkle in Time," in theaters now.