Students discover how consumer insights build effective brands
by :
Mackenzie Lachey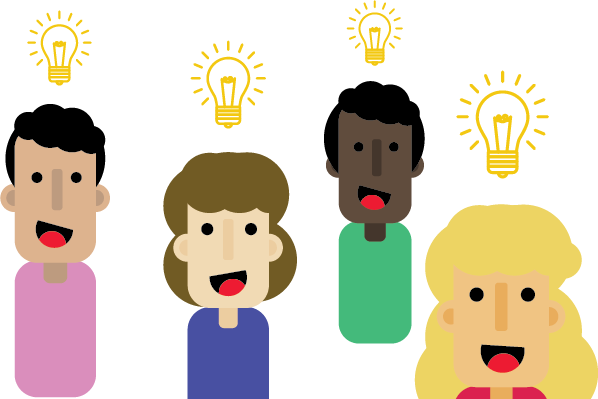 After graduation many SCAD students have dreams to start their own businesses, launch their own brands or design new products. Whether you own a company or work for a well-known brand, the consumer is king. All brands big or small face the same conundrum — figuring out what the consumer wants before the consumer wants it.
Professor Kimberly Rabanal conducted a workshop at SCAD Atlanta on April 6 highlighting consumer insights and the importance of continually trying to understand the consumer better. "From advertising and marketing to product development and creative direction, understanding consumers and their buying behaviors should be the driving force behind decision making," Rabanal stated.
Companies gather information on consumers in two ways. The first is through primary data. This includes information gathered through point of sale, website engagement, data mining, surveys, focus groups and style and wear testing. Although it gives companies tailored information, conducting primary research is expensive and therefore difficult for small companies or individuals to manage. Rabanal advised against trying to conduct consumer primary research on your own if you are inexperienced with consumer insights. "Doing so could lead to misleading results," she said, so it is best to leave it to experienced professionals.
Secondary data is another way companies gather information on consumers. This includes information from census reports, labor statistics, federal reserves, and economic analysis. Secondary research is cheaper and readily available to companies, but the information may be broadly focused and not specific for a particular brand, company or product.
Once data is collected it is integrated into a database. Insights are mined from this database and used for recommending actions and company decision making. Consumer insights are key factors in launching a new product or discovering trends.
You have probably contributed to a brand's consumer insights whether you intended to or not. Many brands are looking to social media as a way of getting direct access to consumers for primary data. Name the product campaigns, competitions and voting on color preferences or styles on Instagram stories are popular and inexpensive ways brands gain insight into what their consumers are looking for.
SCAD offers its students access to valuable resources that can be helpful for gathering consumer insights. Sources like Euromonitor and OneSource are available online through SCAD Libraries database. It is important, Rabanal stressed, to never rely on just one method of primary or secondary research.
Workshop attendee and luxury fashion management graduate student Rodhika Chopra found the workshop helpful for her thesis preparations. The workshop gave her some ideas on what types of primary research she could conduct. "Surveys are too targeted," Chopra said referring to the popular way to gather primary data for a thesis. "It's nice to see other options."
Whether you are starting to prepare for your thesis, working on a school project or thinking about launching your own brand, keep in mind SCAD's research resources. These resources could help you launch products and create effective strategies by helping you understand your consumer better, thus unlocking the elusive code to what consumers want. Because, after all, the customer is always right.