Artlanta Weekly: Sept. 17-23
by :
Mikael Trench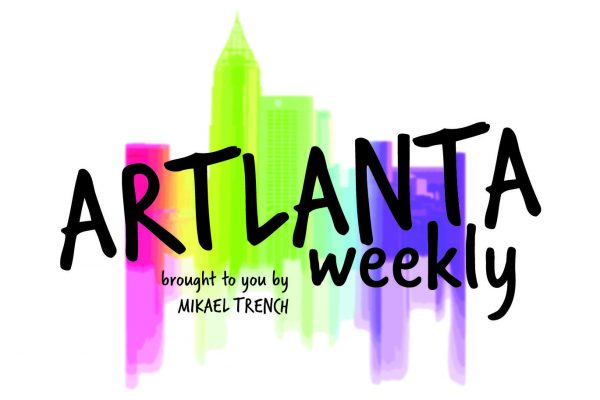 Monday, Sept. 17
Miami Ad School @ Portfolio Center
125 Bennett Street Northwest
Celebrate excellent design and visual imagery with this exceptional event. Showcasing 100 platinum and gold-winning artists, this high-class poster exhibition honors the work of graphic artists and advertisers from 1944 to present day. This will be the exhibition's first time in Atlanta, so don't miss out.
Friday, Sept. 21-Sunday, Sept. 23
Atlanta Motor Speedway
1500 N Highway 41
Atlanta's signature electronic dance music festival is back and ready to bring on the energy. This year will feature top EDM headliners such as Armin Van Buuren, Alesso, Galantis and more. This isn't just a music festival — it's an experience. Prepare to be transported to an undersea aquatic adventure, complete with circus performers, mermaids, art installations and more.
Four Kinds of Y'all: Pop-Up Exhibition
Friday, Sept. 21-Sunday, Sept. 23
Pike Chamber of Commerce
416 Thomaston St
"Four Kinds of Y'all" is a photography exhibition that weaves together the work of four artists whose photography is inspired by the legacy of the American South. Everywhere, from the pastoral landscapes of rural Mississippi to the urban grit of Memphis, are presented in stunning beauty. There will be an artist talk and signed prints available for purchase. This event is free and open to the public.
SSSS presents "Godzilla" (1954 Japanese Original)
Saturday, Sept. 22
Plaza Theatre
1049 Ponce De Leon Ave NE
The Silver Scream Spook Show presents the granddaddy of all monster movies with the original 1954 Japanese masterpiece "Godzilla." Get transported to the days before the silly monster flicks Godzilla would later become known for. This melancholy human story wraps you up in its drama, as Godzilla represents an unflinching metaphor for the nuclear attacks on Japan during World War II.
Sunday, Sept. 23
Pinewood Forest
280 Heatherden Avenue
Get a chance to get a look inside Atlanta's newest noteworthy neighborhood, which sits just across the road from Pinewood Atlanta Studios. Gaze upon the beauty of the home, created by an impeccable team of designers — Lew Oliver, Dana Lynch, Sherry Hart and more.