Screenings, development and concepts at the ASIFAC Animation Festival Conference, part 2
by :
The Connector
by Adreon Patterson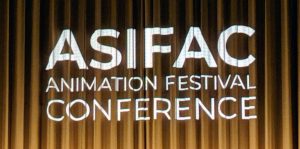 Saturday, Nov. 3 
"Taking Your Story to the Next Level" featured Awesome Inc.'s Ashley Kohler and School of Human's L.C. Crowley with Georgia Production Partnership's Lisa Farrell acting as moderator. Both panelists spoke on their journeys from the advertising world to animation before creating their own production companies. They spoke on how to tell and sell a story during the development process. When speaking on the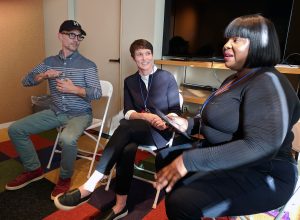 shifting media landscape, Crowley mentioned serving and understanding the client's needs. Kohler spoke on the drawn-out development process with its ebbs and flows.
When it came to development and concepts, Kohler said, "If you're not on top of things, you can't plant more corn."
Kohler spoke on the need for creatives to keep going even with projects in development. Kohler and Crowley agreed that every deal should be a true partnership between creator and buyer while choosing your battles. Farrell led a very animated Q&A session where Kohler and Crowley answered with a great candor.
After the last panel dispersed, attendees made their way to the Plaza Theatre to watch the Southern Spotlight selection. The screening featured short films by local and Southern filmmakers. For me, the two standouts were the stop-motion reincarnation comedy "Harls" and Hanna-Barbera throwback "Crypto Force Alpha." The use of humor in both made for some shockingly hilarious moments.
Sunday, Nov. 4
Saturday's excitement spilled over into Sunday, as a small crowd of attendees congregated to Landmark Midtown Art Cinema for the Special Feature selection. This selection featured various emotional and thought-provoking shorts leading up to the feature presentation "The Man Woman Case" based on a 1917 case of a transgender man. Using animation to tell this true-crime story was powerful, emotional and impactful.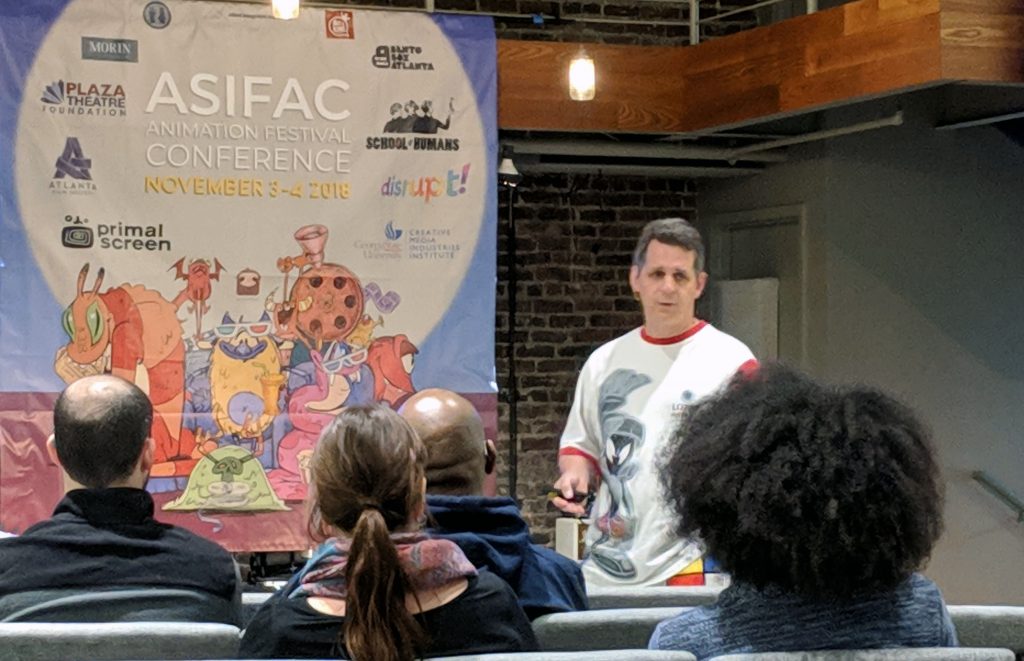 After taking a small lunch break, I made my way to City Church near the Plaza Theatre. Pitch expert Mark Simon was leading the presentation "How to Pitch Like a Pro." He spoke on his history in animation before speaking on the art of pitching.
Simon spoke on his own experience pitching a friend's incredible story to Hollywood film executives. Throughout the presentation, he kept referring to the importance of character and story when it came to pitching a concept. Simon mentioned his triumphs and failures in his pitching journey, and mentioned when pitching in a room of suits, "Don't be a dick."
He mentioned pitches being a conversation with great emotion and characters after stating the Hollywood adage, "Scripts are not written. They're produced."
A surprising moment came when a SCAD student was able to test her pitch on Simon with the assistance of ASIFA South Conference executive director and SCAD alumni Ginger Tontaveetong.
After a small snack break, all the attendees reconvened for the next presentation "Secrets of Toonboom" led by Toonboom expert and LinkedIn Learning tutor Tony Ross. I looked forward to this panel as I was a huge fan of Ross's tutorial videos. Watching Ross go through the program was like having a live Lynda tutorial. He created a simple animation for the audience while showcasing the latest version of Toonboom Harmony. Throughout the presentation, Ross and Simon had a nice banter that kept things lively.
Ross spoke on upcoming projects he's been working on. He even previewed a new character he plans on launching in the coming months.
After the last panel dispersed, attendees made their way to the Plaza Theatre to watch the International selection. Seeing international animated shorts was a great way to close out the festival. I found the variety to hit me in different ways. International collaboration "Sonder" touched on the despair of heartbreak while "Afterwork" took old school cartoons to a dark place. The highlight had to be "He's Watching" as a young girl got revenge for a hamster on an intruder "Home Alone" style.
The entire experience made me appreciate not just the art of but the community behind the animation industry in Atlanta. Every panel and screening left me with the knowledge and inspiration I needed as an animation professional. Being my first time at ASIFAC Animation Festival Conference, the experience was outstanding, so I look forward to attending next year.