Full frame vs. crop sensor: Choosing the best camera for you
by :
Tyler Judson
Choosing the correct camera that suits your needs is one of the biggest decisions a photographer has to make. When choosing a camera, you take into account several important things: brand, sensor size and price point. The sensor size can greatly impact your price point and can be somewhat hard to understand. If you are finding it difficult to choose, here's a guide to help you find the best camera for you.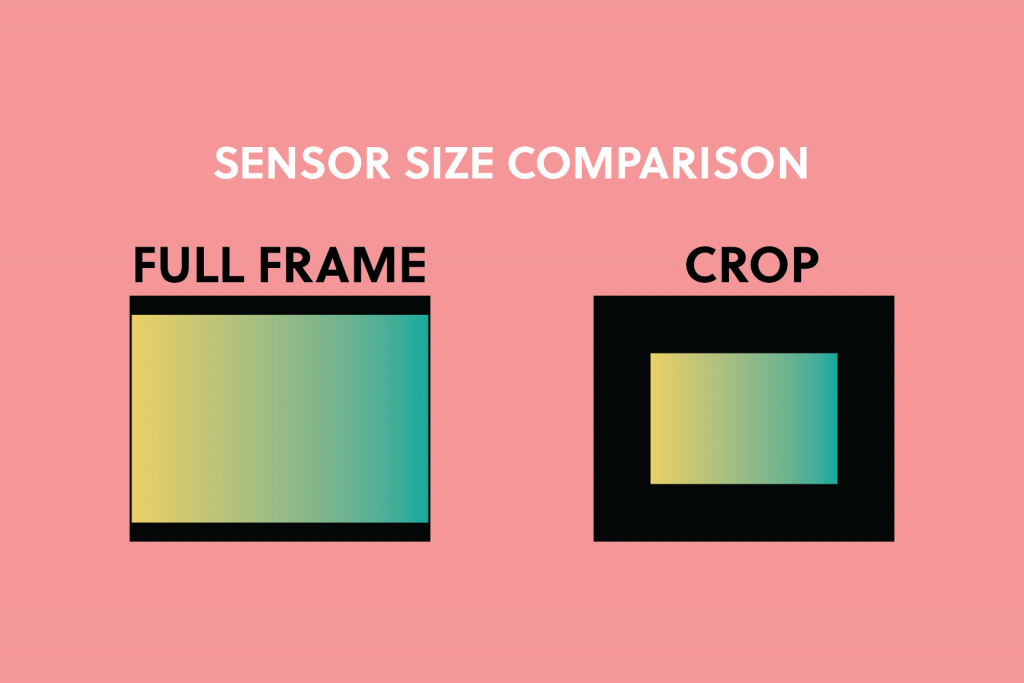 When researching cameras you'll be faced with a dilemma. Will you go for the crop sensor or full frame?
Many photographers start out with a crop sensor for a digital single-lens reflex camera (DSLR), which is usually deemed at a beginner level. However, this is a misconception because they actually have a lot of advantages.
Unless you are using an APS-C lens — which is a lens specially made for crop-sensor cameras — crop sensors do essentially that, crop. Most multiply the focal length of a normal full-frame lens by x1.5. This would make a normal 50mm lens work similarly to a 75mm. While a crop-sensor DSLR doesn't provide the same level of image quality as a full-frame DSLR, it does offer a major decrease in price. It can also be very effective for telephoto photography for the extra reach gained from the crop-sensor multiplier. This can be very useful when shooting sports, wildlife and other types of photojournalism. Another advantage to crop-sensor DSLR is that they are significantly lighter than a full-frame DSLR.
50mm on full frame 5 feet away. Photo by Tyler Judson.

50mm on crop sensor 5 feet away (same distance). Photo by Tyler Judson.
Full-frame DSLR's are great for capturing details and wide angles. The higher amount of pixels allows for a greater level of detail and allows photos to be printed on a larger scale. While they are heavier, have a higher price point and take up more space, this is usually the type of camera you will see a professional photographer use. There is a wider variety of lenses that you will be able to use over crop sensor, giving you more creative control in certain shots. These cameras also usually have a higher actuation rate which means a longer camera lifespan.
Recap
Full-frame DSLR
Pros
Higher dynamic range and quality
Longer lifespan
Wider lens variety
Better ISO performance
Enhanced low-light capabilities
Higher frames per second
Cons
Higher price point
Bulkier and heavy
No crop factor for telephoto
Larger file sizes
Crop-sensor DSLR
Pros
Lightweight
Lower price point
Great for astrophotography, sports and wildlife.
Smaller file size
Cons
Shorter lifespan
More noise in high ISO scenarios
Not ideal in low light
Focal lengths will only be true when using APS-C lenses