This season's haute couture was one for the books
by :
Alexus Graham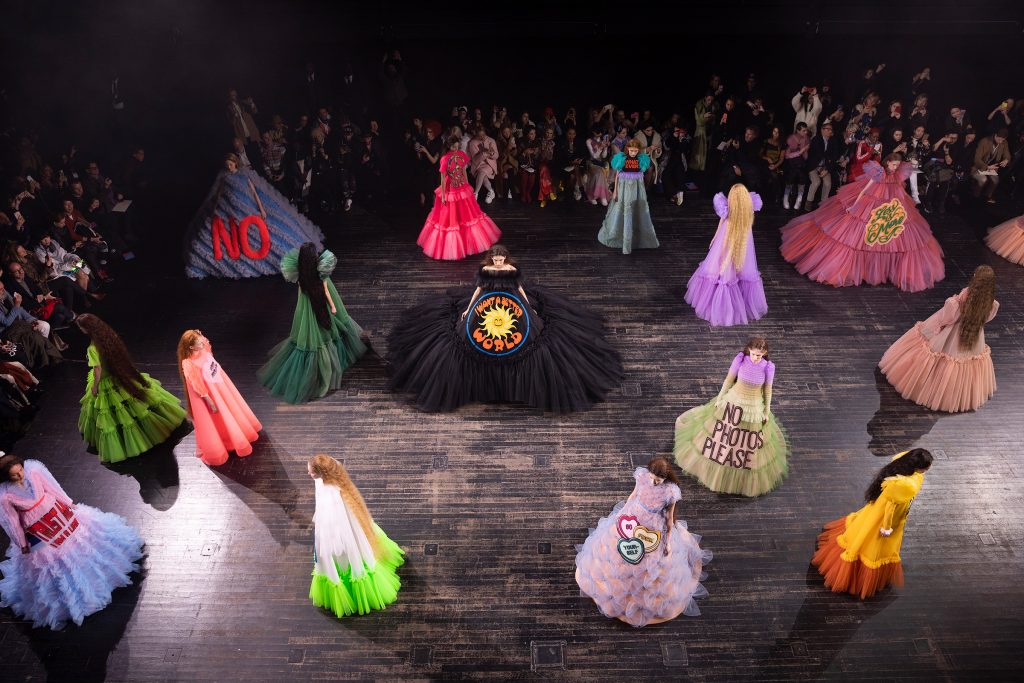 As we gear up for another cycle of ready-to-wear fashion weeks, which kicks off Feb. 8 in New York, we reflect on this season's Haute Couture Fashion Week. The four-day affair is like nothing else on the fashion calendar. Every year, designers' imaginations run rampant with the endless possibilities of what they can create. Couture is the true intersection of fine art meets fashion, to the point where there isn't a distinction. Even in the ever-evolving world of fashion, whatever becomes the standard is reimagined as rules and confines of conventionality are broken by couture collections.
Pierpaolo Piccoli for Valentino was a favorite this year. The 65-look collection was a symphony of bodacious colors and impeccable craftsmanship. Silhouettes were light and graceful as they formed beautiful gowns in organza, tangerine silk faille and turquoise lace. The floral prints that adorned the garments made the models look as if they were coming straight out of a utopian garden.
The casting for the show was undoubtedly a major reason for the success of this collection. Diversity was on the designer's mind in the midst of his fittings days before the show. The designer theorized, "What if Cecil Beaton's [1948] photograph of those Charles James dresses could be with black women?" He took that iconic photograph and surrounded it with images from the pages of Ebony and Jet magazines from the 1970s where he also cited icons such as Eartha Kitt and Beverly Johnson.The final cast, which included upwards of 40 black women, made Piccioli's idiosyncratic colors sing even louder.
Viktor & Rolf's collection, appropriately named "Fashion Statements," was exactly what you'd expect ­— or maybe not. "To what extent can you say something with clothing, literally," the designers said backstage.  All 18 of the brightly hued tulle dresses, emblazed with some phrase or word, spoke for themselves. Gabby Robinson, a third-year fashion marketing and management student, said of the studio's latest collection, "I definitely feel like this was more about making a statement than about fashion. It seemed more like art."
Olivier Rousteing continued to take Balmain to new heights as he debuted his first haute couture collection for the label, and Balmain's first in 16 years. Pearls were a central theme in this collection as Rousteing envisioned them as bulbous skirts, purses and orb-like jewelry. Rousteing explained that he sees his haute couture as bridging the Balmain of the past with today. "Of course, the house is known for being edgy and sexy and glamorous. Here, it's all about bringing back Balmain to the elegance of la France."
Rousteing played with several silhouettes, reimagining 80s volumes and creating boisterous gowns in pastel tulles. While Balmain's signature woman carries an aura of fierceness and sensuality, many were left unsure of the identity for Balmain's couture woman. The designer himself contemplated the specifics of what the future holds for Balmain's couture line, stating, "It's an interesting question because we don't know." Nevertheless, the success that Balmain has seen under Rousteing's direction leaves us in excited anticipation for what the young designer will continue to do.