Fashion is art, right?
by :
The Connector
by Valeria Brugueras
Fashion is art, right?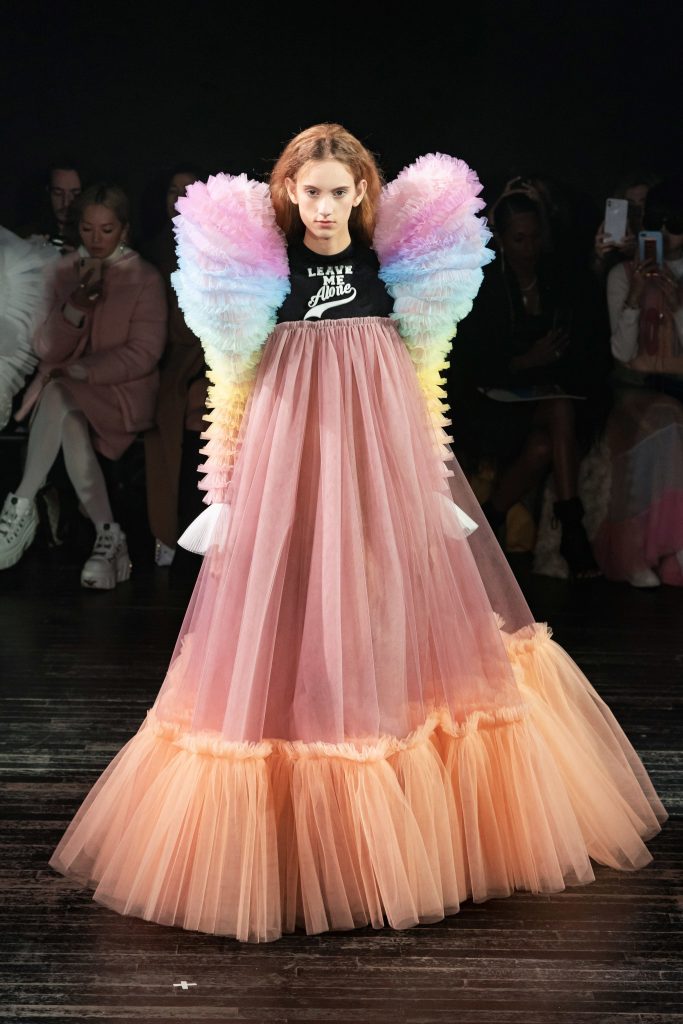 When it comes to haute couture, there are two types of viewers. The first has an excess infatuation for haute couture and recognizes it as true art. They understand art as the visual expression for human creativity. They understand the beauty and emotional power a garment holds and transfers.
The remaining are the literal epitome of a scene in which one has scoured both floors of the local Forever 21 for a decent garment but ends up with the exasperating "Mondayz Suuuck" t-shirt.
The main subject matter is whether haute couture is a form of art or simply a jest. "Fashion is art" is proven by just one look from the Victor & Rolf spring 2019 couture collection.
Analyzed from an average person's perspective, the descriptions are: "Well, it's colorful! Huge! Weird! Ya know, fashion is art!!" To be fair, it does have phrases smeared over it and yes, it does look like a toddler designed it.
Fashion enthusiasts notice how the dress depicts the emotional experience of the phrase. Constructed in tulle, with wide sleeves and bright color combination, the dress is both beautiful and unflattering. There's an artistic and human quality in the "Leave me alone" phrase, written across the chest in small lettering. This alludes to how it is said — small, short and trying not to hurt anyone's feelings.
The colors symbolize the tone of voice and the bittersweet consequences of the phrase. The range of colors go from soft, to bright, to uncomfortable. The garment silhouette is godly. It's hard to take in all at once. This represents the emotional effects of the phrase — tough and a little bit too much.
This is what people see when they say in earnest, "Fashion is art."