aTVfest presents 'True Crime: From Podcast to Series'
by :
Caitlin Havens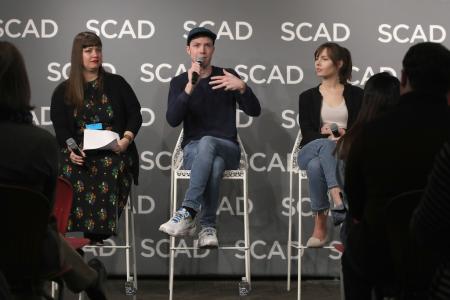 Payne Lindsey, Merideth Stedman and Donald Albright were the featured panelists for aTV fest's 'True Crime: From Podcast to Series." Albright and Lindsey are the founders of Tenderfoot TV, and Stedman is the creative producer. 
The most recent project the trio worked on was "Up and Vanished," the story of Georgia resident Tara Grinstead who went missing in 2005. After eleven years, two people were arrested for the case. Lindsey's podcast covers the entire story through multiple interviews and still continues to give updates.
Lindsey said when he interviews those close to a victim or suspect, he tries to picture himself in their shoes. "I don't ask a question I wouldn't answer right then and there," he explained. Stedman stepped in and explained "It feels empty to talk to a family member of a missing person, so you have to be sensitive." Instead of giving opinions, they tell the audience what they know, what they've learned and what people have told them about the case.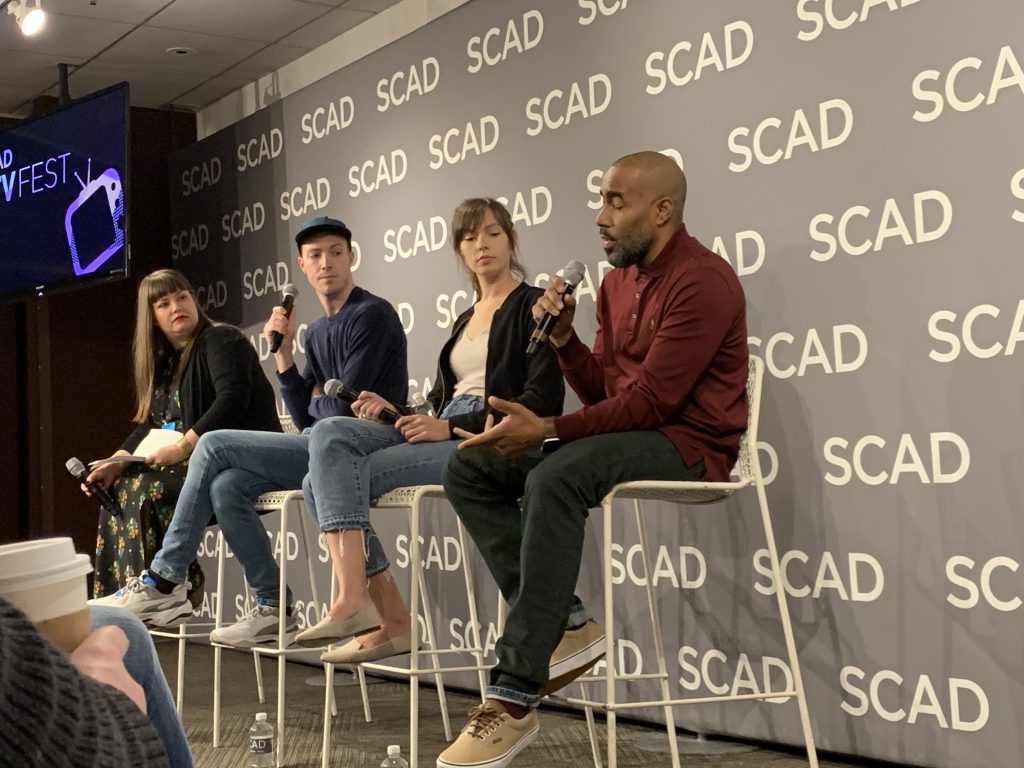 When it comes to telling a story without visuals, Lindsey explains that the team relies on sound design. "Cinematic audio story," Albright said, "the sound design should make you curious and match with the setting." They also enjoy not having visuals because it helps focus on the story more and further their creative telling.
To any prospective podcasters, the group gave us a little look inside what it's like to pitch a podcast. "You're still pitching a show," Lindsey said. "What are you doing that's different from the other podcasters? That's what they want to know." Tenderfoot TV pitched "Up and Vanished" to eight networks before choosing Oxygen.
"Do the work, make the show, just do what you want," said Lindsey. He explained that he worked his way through the idea, whether it be on paper, through film or photos, and planned it out. He then explained that he is working on projects that may not even come out or start production until 2020.
Stedman told the audience to "Consider who you talk to. Trying to make it work with few sources won't work as well if you have more. How much of a show will you have? How much of the story do you have?" 
"Find something you're passionate about," advised Albright, "The idea doesn't matter, it's how far you can take it."
You can listen to "Up and Vanished" on the show's website, and check out more of Tenderfoot TV's work here.