Visiting these upcoming poetry events is a snap
by :
Mikael Trench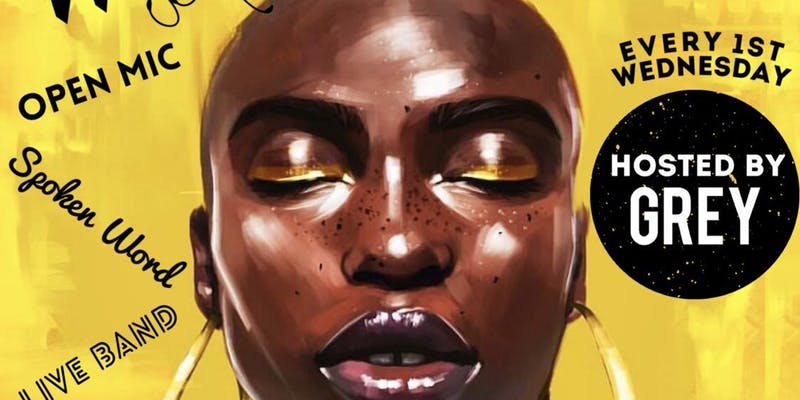 Friday, April 26
7-8:30 p.m.
Hammond House Museum
503 Peeples St. SW
A host of talented poets from all walks of life come together to deliver some powerful poetry. Each month, Hammond House features a selection of stand out artists to come and speak their mind through this expressive and effective art form.
Sunday, April 28
5-7 p.m.
Tassili's Raw Reality Cafe
​1059 Ralph David Abernathy Blvd.
Enjoy this evening that will purify both your mind and body. Enjoy this group of spoken word artists as they share this and other talents while a variety of delectable raw vegan food that is sure to satisfy will be served.
Wednesday, May 1
7-11 p.m.
Kat's Cafe
970 Piedmont Ave. NE
Kat's Cafe returns with its monthly Wish Wednesday event. A variety of the city's most soulful poets, acoustic musicians and spoken word artists bring their skills to new heights while entertaining in this comforting and close knit community. Bring your talents, enjoy some food and see what a night of great vibes is like.
Tuesday, May 7
8:30-11:30 p.m.
Red Light Cafe
553-1 Amsterdam Ave. NE
From songs to interpretive dance, performers of all colors are invited to bring their all to Art Amok's Slam. Come out and see what the community has to share and see what you can bring to the table.
Word is Born Spoken Word Open Mic
Sunday, May 12
7-10 p.m.
Blackbird
393 Marietta St. NW
Apache Cafe continues its rich history of honoring the creative, innovative mindset of Atlanta's performing artists. Every Sunday, Apache hosts this lively event jam-packed with artists hoping to enrich the stage in their own meaningful way.