Fashion industry professionals share experiences at SCADstyle panel
by :
Molly Moran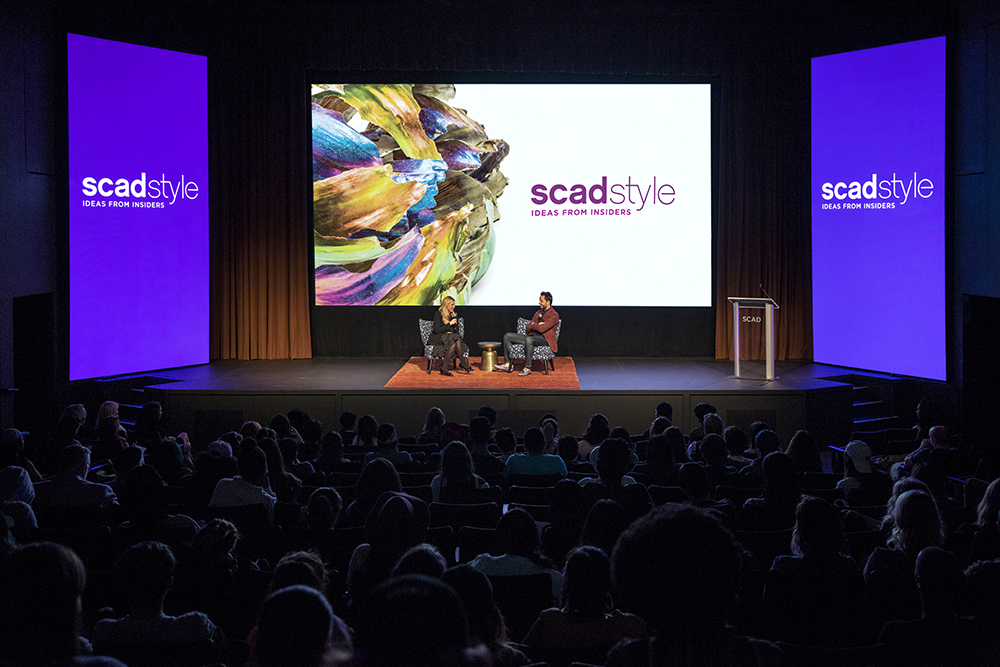 SCADstyle's panel discussion panel held on April 10 at SCADshow, was an exciting glance into the world of fashion publication. Special guests Kristina O'Neill, the editor in chief of the Wall Street Journal Magazine, and Derek Blasberg, a writer for Vanity Fair and CNN Style, spoke with SCAD students about their journey to the top, and how their paths there may have been different than ours will be due to data, technology and culture.
Many of you have seen or heard of the HBO show "Sex and the City" and its iconic characters such as Carrie Bradshaw. What you may not know is how it all began. O'Neill started off as the assistant to Candace Bushnell, the author of the column that was the inspiration for the popular series. Something that started off as just a small job on the side turned into a whirlwind of adventure for O'Neill.
This, of course, was just the beginning for O'Neill's career. After her time with Bushnell, O'Neill went on to work for a publication and mentioned she did almost nothing but write fashion captions, but doing so "was one of the best learning experiences and educations." This job gave her "the vocab and backbone to do the fashion research" and "immerse her life in design and the language around fashion." Those captions are what ended up shaping a 12 year career at Harpers Bazaar.
O'Neill reflected on her time at Harpers Bazaar and how during her 12 years there, she encountered and witnessed the change in culture that fashion needed to adapt to. Fashion was engulfed by the entertainment industry in the late 2000's and during this time, designers were becoming celebrities and vice versa. O'Neill and Blasberg spoke on this massive shift in the way viewers were consuming fashion media and how data and technology changed the industry.  Print media morphed into this tech savvy, influencer based platform when the shift to pop culture and entertainment made headlines, something nowadays we expect to see. O'Neill was working at Bazaar when Kim Kardashian was the cover star and stated that she could tell this entertainment frenzy would become a trend in the future.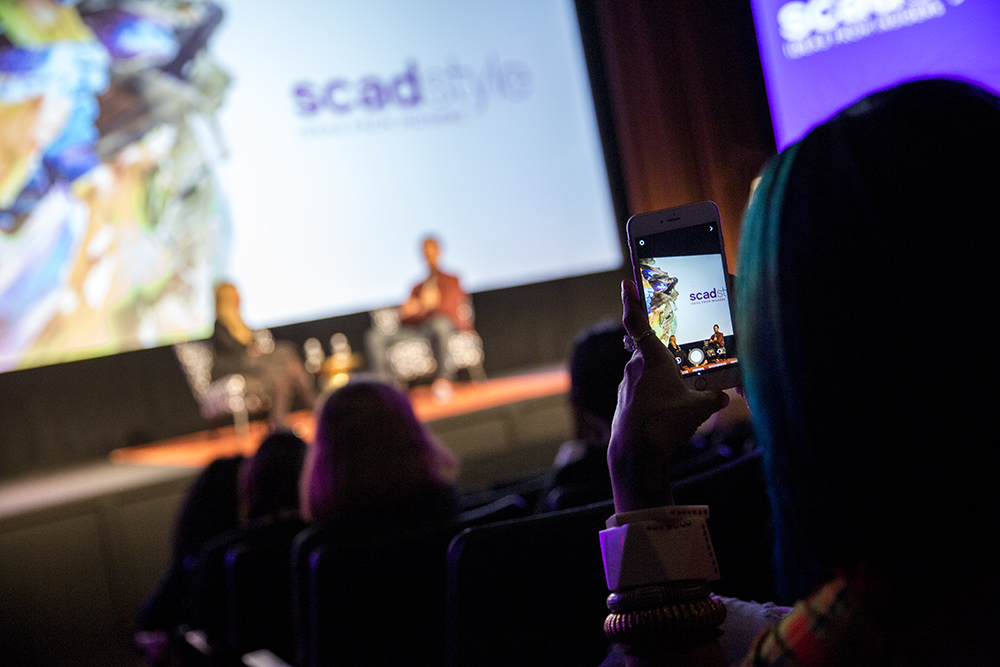 As for Blasberg, he quickly learned the office life was not for him and his journey is an example of the power of self-branding. He had a skill set and used that to earn freelance jobs for huge companies.
Blasberg mentioned that during his journey to the forefront of publications, he understood that it was important to speak on what was happening "here and now" in the moment of time, and that it was crucial to have a voice that expressed that. Blasberg urged the audience that during this shift in culture, there had to be some sort of symbiotic relationship between social media and publications to understand the change in voice of the fashion world. Now, we see the balance in the two but have more to learn on how they can merge even more.
Overall, Blasberg and O'Neill had great advice to give SCAD students. The key takeaway was the point both Blasberg and O'Neill made about honing in on what you're really talented at. "You cant fake it till you make it anymore," said O'Neill. Many people "desire to be successful but not do the work," added Blasberg and this is the biggest mistake you can make as an artist.
To make it in the fashion business, you have to know your strengths, and play them to your advantage so you can offer your talent as currency to employers who seek it. Make yourself stand out from the crowd and be confident in what you really want to achieve in a career, and you'll eventually get to where you're headed.