Artlanta Weekly: July 10-16
by :
Mikael Trench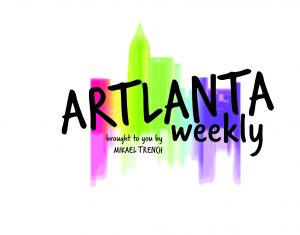 Fidia Falaschetti's "Wor(d) in Progress" Exhibition
Friday, July 14
Westside Cultural Arts Center
760 10th Street, NW
Join Westside Cultural Arts Center as they unveil their newest exhibit. Combining political concepts involved in art and unique materials to create pieces, this exhibit will have plenty of interesting twists on conventional ideas.
Friday, July 14
Huff Harrington Fine Art
4240 Rickenbacker Drive
Get a taste of France's diverse art scene while celebrating in style with this fun night of friends and food. Enjoy a wide selection of light bites, music and an unusual mix of different kinds of French-inspired art.
July 14 – 29
Belfry Playhouse
Norcross Presbyterian Church
One of only eight musicals to have won the Pulitzer Prize for drama, this prestigious production makes a return at the Belfry Playhouse. A story about political corruption, city life and pure love, this is an exciting tale for musical lovers not to miss. Student tickets start at $15.
Saturday, July 15
Serenbe
9055 Selborne Lane, Chattahoochee Hills
Two creative minds come together to create a series that challenges the way artists think about their work. See Amy Park and Paul Villinski as they create a meaningful conversation about the creative process and how their diverse backgrounds apply to their art.
Saturday, July 15
Lounge 1287 Glenwood Avenue SE
Enjoy this combination of food and art that embodies all that makes the South great. Join in for a night of top indie artists letting loose with some exceptional spoken word and live music performances along with some delectable dishes from celebrity chef Kardena Brown. Tickets are $10 and space is limited.