'Spider-Man: Homecoming' swings in a new level of entertainment for Marvel
by :
Mikael Trench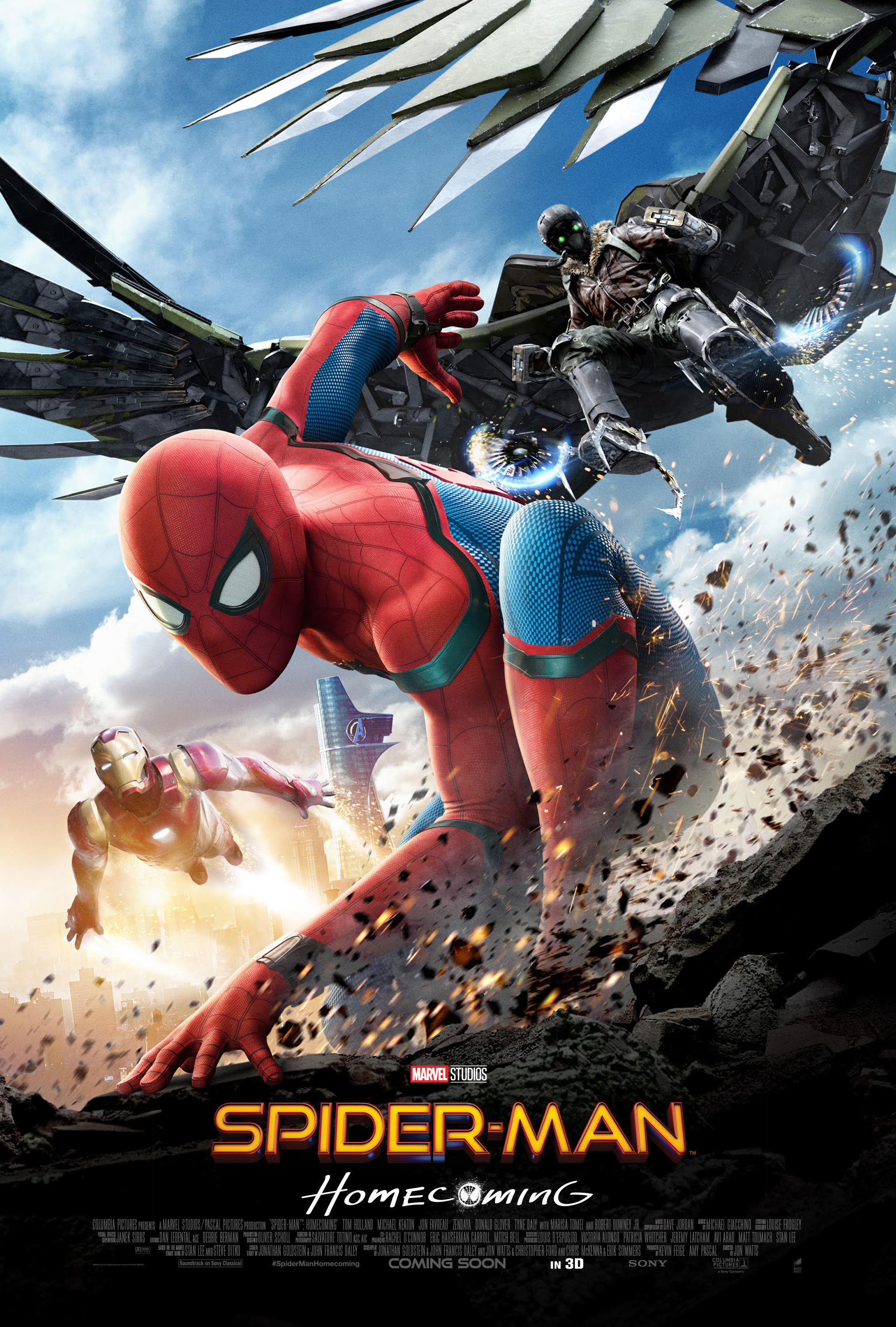 Everyone's favorite web-slinger is back in the latest reboot of "Spiderman," and Tom Holland is ready to show what he's got in "Spider-Man: Homecoming." The film takes place some time after "Captain America: Civil War," in which Tom Holland debuted in the role of Peter Parker, and who now feels that his skills as a superhero are being undermined. Peter actively seeks out Tony Stark for new missions, yet finds himself dismissed and ignored.
However, trouble comes knocking when a new villain known as the Vulture (Michael Keaton) begins endangering Peter's world, and so he must suit up to save the day and prove himself as the hero he believes he is. Following Sam Raimi's "Spider-Man" (2002), "Spider-Man 2" (2004) and "Spider-Man 3" (2007) and Marc Webb's rebooted "The Amazing Spider-Man" (2012) and "The Amazing Spider-Man 2" (2014), which received mixed responses from audiences and critics alike, this film is a huge breath of fresh air.
After seeing the same old tired origin story again and again in these kinds of films, this film sets itself apart by creating its own very distinct identity. Identifying as more of a high school comedic romp similar to movies like "Easy A" or "Superbad" (though not nearly as raunchy), "Spider-Man: Homecoming" further proves the Marvel Cinematic Universe's talent of implementing diverse genres into their library. The smaller-scale of the production incredibly complements the story and its characters. There is a very likable atmosphere to the entire picture that makes the experience very entertaining, in no small part due to Tom Holland's outstanding performance as Peter Parker/Spider-Man. On top of the fact that it's nice to finally see an actor closer to the character's actual age, Holland's awkward, yet charming determination and personality really bring the character to a whole new level.
An added benefit for his character for being integrated into the established cinematic world of Marvel is that now, rather than just being a teen dealing with high school while fighting crime, Peter also feels the need to prove himself worthy of becoming an Avenger. While Peter often makes big mistakes that affect him and others around him, he still learns from his choices and his determination and heart is what ultimately makes him a very likable character.
The rest of the cast also proves to be very enjoyable and their interactions are satisfying and entertaining. From a more charismatic version of Aunt May to Zendaya's hilariously deadpan humor, quirky Michelle Jones to Jon Favreau's most memorably funny performance as Happy Hogan, the ensemble deliver solid performances all around. Peter's right hand man Ned (Jacob Batalon) stands out as a hilarious comedic relief throughout most of the film. While his character has been done before, the film's execution makes him an equally likable character. As expected, the real show stealer of the film, besides Holland, is Keaton's portrayal of the Vulture. While the performance begs to have more menace pulled out of it, the overall execution in both writing and acting was still excellent throughout. On top of that, his character's conclusion is very refreshing.
"Spiderman: Homecoming" does suffer from some minor gripes, however, that halt it from being completely perfect. When comparing it to the previous Spider-Man films, the romance between Peter and his crush is rather weak, coming off as disingenuous and never really leads anywhere interesting. Also, the third act seemed to drag with some of the action sequences needing better editing. The film's biggest problem easily came in its overall tone. This is easily one of Marvel's funniest movies, up there with the "Guardians of the Galaxy" films. As such, moments meant to be intense or emotional fall flat, sometimes feeling like they completely clash with the film's otherwise comedic tone.
Despite some minor tone and storytelling issues, "Spider-Man: Homecoming" may just be the Spider-Man film some have always wanted. With the film's likability, creative execution and top notch cast, the experience is worth it for any fan of the web-head. Swing into the fun and see it for yourself, and as usual, stay after the credits for the standard Marvel bonus.