How to spend your Halloween
by :
Paulomi Mukherjee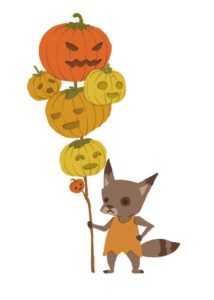 If you're new to Georgia and looking to have a great time this Halloween, but maybe you don't feel like dressing up and going to a party, here are some suggestions for your friends and family to still celebrate Halloween.
Netherworld
Netherworld, located in Norcross, has officially announced that this year will be their last. So, make your way over to the fan-favorite haunted house before its gone forever. Netherworld will give you the creeps regardless of how desensitized you are. With two new haunts presented by Primal Screen and Mr. Grendel's 3D Funhouse of Horror, the house is the most dedicated and fearful it has ever been and is definitely worth the $23 ticket price. Click here for more information.
Six Flags Fright Fest
The best part about Six Flags in the fall is that it has more rides than any other time of the year. The added element of fear and surprise to popular rides such as Goliath and the Dare Devil Dive makes Six flags Fright Fest one the most entertaining destinations this time of year. Guests can also enjoy small-scale haunted houses and scares across the park.
Pumpkin Patch
Are you looking for a smashing good time this Halloween? Gather your friends and family and head over to some of Georgia's spookiest pumpkin patches. Walk around in the hay maze or carve some pumpkins in the cool crisp weather at locations like the Yule Forest Pumpkin Patch in Stockbridge or Uncle Shuck's Pumpkin Patch in Dawsonville.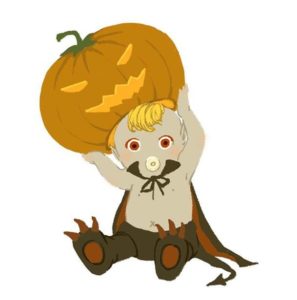 Little Five Points
If you do feel like seeing Atlanta dressed up, Little Five Points is the place to be for Halloween nightlife. If you're feeling impulsive, join in on one of the pub crawls like Crawl-O-Ween or you could do one of your own with your friends.
Horror Movie Marathon
One fear that you shouldn't have during this time of year is the "fear of missing out" (FOMO). If you're more of an indoor person, why worry about the outside world? Snuggle into bed with pizza and enjoy a good binge of horror movies, or maybe watch the just-released second season of Stranger Things.
Hi! I'm an Animation student at the Savannah College of Art and Design. I write for the SCAD Connector as features editor! Writing, like drawing has always been a passion of mine. It helps me vocalise things that are otherwise harder to say or share. Feel free to reach out to me through Facebook or Email if there is something you want to share or think needs to be said on The SCAD Connector!