'Black Lightning' cast talks about the industry at aTVfest
by :
Anya Haber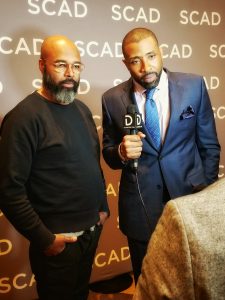 Superheroes have been on a hot streak the last few years, with little sign of slowing down. The CW's "Black Lightning," a show about a retired superhero forced to go back to his old life after witnessing injustice in his community, taps into family bonds while touching on deeper social issues such as race and corruption. The Connector was able to interview "Black Lightning" stars Cress Williams (Black Lightning/Jefferson Pierce), Christine Adams (Lynn Stuart), Nafessa Williams (Anissa Pierce), Damon Gupton (Inspector Henderson), Marvin Jones III (Tobias Whale) and James Remar (Peter Gambi) at this year's aTVfest about their new show and what it takes to work in the industry.
The Connector: There are a lot of superhero shows being released right now. What differentiates this one from the rest?
Cress Williams: The biggest and easiest difference is that we are a family and we are a family drama, with superhero powers sprinkled on top. Also, [Black Lightning] is probably the first superhero who is later in life. He's retired and then come back. He's in his 40s. He's got a family and kids. Eventually, it'll become a superhero family because the powers will translate to the children, so truly every aspect of it, other than the powers, are different.
Jones: It's about family, it's about community. It's a first on many levels. I'm playing in the first black superhero family on network television. It's very important. Just being the first to show all the different dynamics that are going on in our community at one time. And it be based in the realties, yet, also taking you to the fantasies of life, so it's a great escapism and reality check at the same time, and I think you don't have that.
Gupton: We are a superhero show that deals with social justice and issues that are real and grounded, things that are current enough today with what's going on in the world.
Remar: Because we are the best one! [Laughter]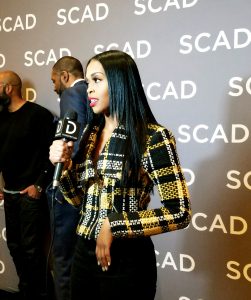 The Connector: What is the underlying, relatable human story? Is it the family aspect?
Cress Williams: It is the family aspect, but also the community aspect. No matter what age, no matter where you are in life, you have a responsibility. If you look around and see things in your community, the ills in your community, you have a responsibility to step in and affect change in the best way you can.
The Connector: What advice do you have to young creatives and students looking to break into the film industry, whether it's acting, producing or design?
Cress Williams: The biggest thing, and they are probably doing it already, is to train and to go that educational route, to really get your skills at a point where you feel like you're ready for the professional industry. That requires some patience. The second thing is to not compare yourself to anyone else around you because that will really cause you to push your process along too fast. So when you are really ready, you're ready to step out there and that only happens through education.
Adams: I think if it's something you really feel passionate about, you really have to stick with it. A lot of times that will mean going without stuff and not having any money. But it really is about getting your head down and following what you do and staying true to your passion because ultimately if you do that, you will get there. If you get caught up in other reasons, money or whatever, then it's probably not going to be the right career for you. If you are going to do it, stick with it.
Nafessa Williams: I love talking about dreamers. I'm a fearless dreamer. I believe that life begins when you follow your dreams and when you follow your purpose. Once you find out what your purpose is, our next purpose is to encourage the next person to find theirs and make sure they're walking in their dreams. I believe that dreams really come true! I've always wanted to work with Salim Akil (director and executive producer of "Black Lightning") and I'm walking in that dream. I've wanted to become a superhero at some point in my career, I'm walking into that as we speak. I think it's about making your mind up. If you have that vision, as long as you put the work in, it's going to meet you. It'll pay you back. Also, I believe you have to surround yourself around other dreamers and other people who are better than you at whatever that dream is and can shed light. I believe we have to hang out and inspire and motivate each other and know that there's enough out here for all of us, because the sooner we inspire and support each other, I think the quicker we'll get there.
Remar: Keep doing your craft, keep doing your craft, keep doing your craft. Don't let anyone tell you that there's no work out there, that it's always too slow or you can't do that. You have to completely ignore all of those rules. But the one rule that you have to obey is that you have to keep doing your craft, and do it with other practitioners of your craft, support each other and help each other and don't fight.
Gupton: Mmm. Love it.
 Jones: Yeah, that was it.
Remar: You know, if you're a writer you got to write. If you're working on your screenplay, what are you doing out here playing baseball? Go work on your screenplay!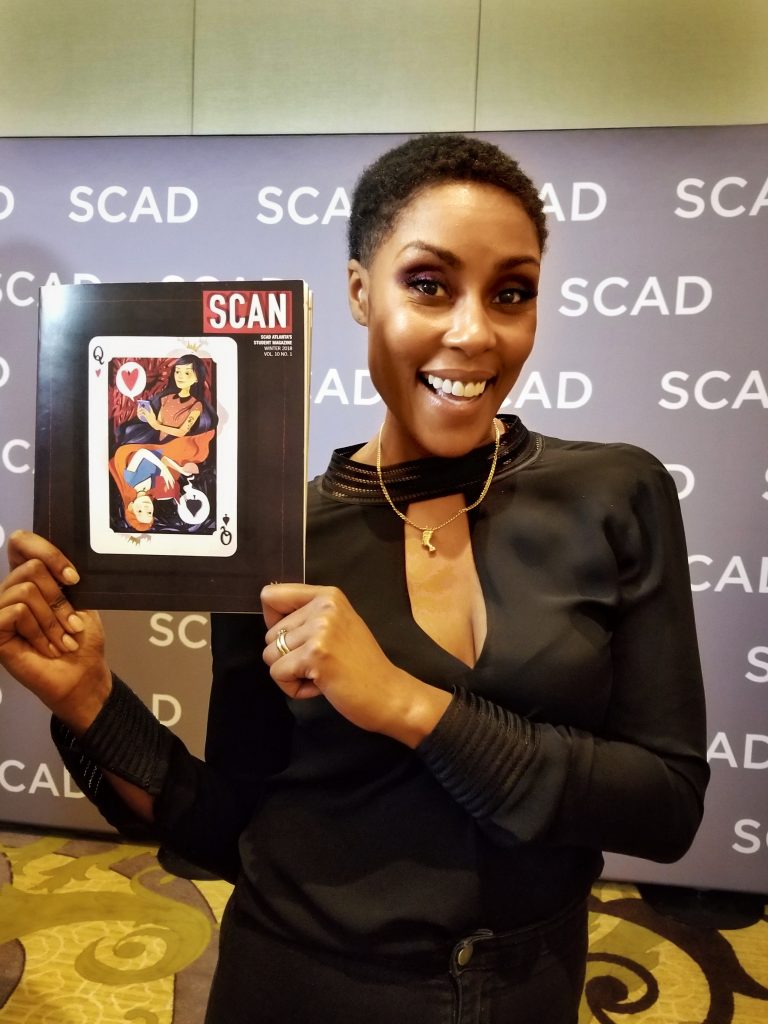 The Connector: What's the most challenging, and rewarding, part of working in your industry?
Adams: The most challenging part is having the stamina to stay within it and trying not to be affected by rejection or not getting jobs. That can be really challenging. Obviously, I think the most rewarding part is when you get a role on a show that really is great and really gives you the ability to stretch what you do and also tell a story that's important.
Nafessa Williams: The most challenging is all the "no's" that you hear. Man, I started doing this in 2008 and here I am with my first series regular role ten years later, so that's challenging. But man, when I got the phone call that I was booked as Thunder in"Black Lightning," I cried tears of joy. I think the genius thing, as Jay Z said, I didn't give up. I always would tell myself after hearing no, "Fessa, if you give up today, the yes could come tomorrow and you won't be there to see it." We've got to keep pushing, we've got to be fearless when we're going after our dreams. It's OK to cry, but those tears are worth it. The bruises, the bumps, the tribulations, the obstacles — they're all worth it because in the end, if you don't give up, you'll get there. Simple, it's so simple. Just don't give up. Really. You better not give up, whatever that is.
Remar: Finding the work, and then doing the work. And then the work being over. And then you got to go on to the next job. We come together like traveling carnival types. When you get to land on a show where you get to be with a group of people for a period of time, it's like finding a family and being a little bit at home. Most actors are really kind of wandering entertainers and when we get to be in a place where's there's a little job security and the people are doing good work, it's like dying and going to heaven almost.
Gupton: Like the perennial freelancer. We're always on the hunt, always on the move.
For more information about "Black Lightning," check out the website here.
For more coverage of aTVfest 2018, click here.