Is this the end of Versace?
by :
Alexus Graham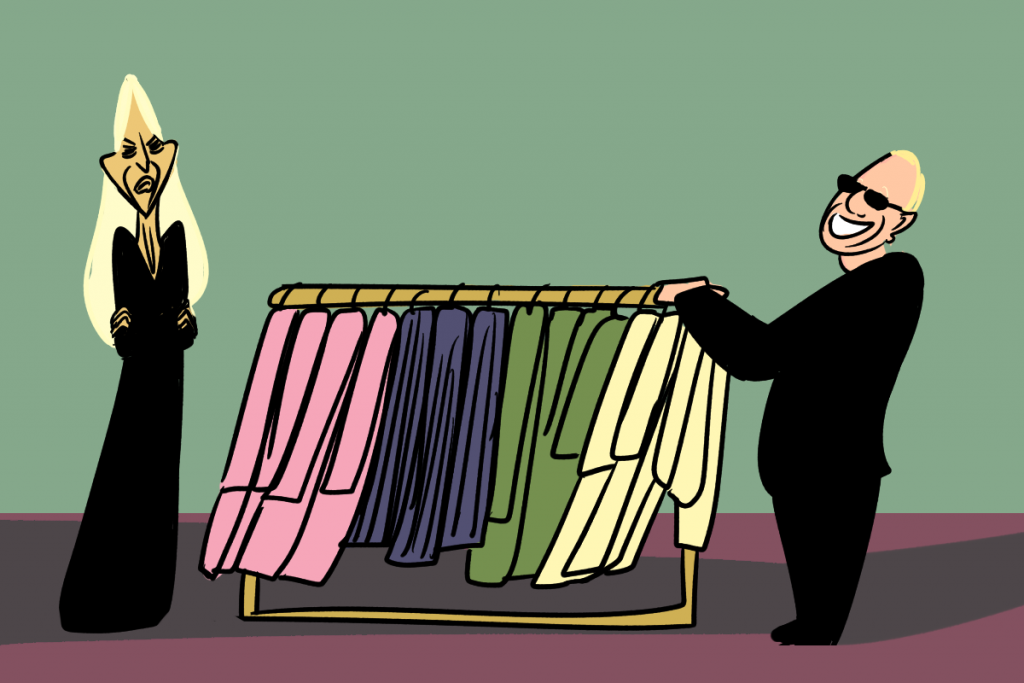 In the last few weeks, there have been a lot of changes within the fashion industry that has everyone talking. One of the biggest decisions was Michael Kors buying Versace. What started out as a rumor quickly came into fruition in a matter of days starting quite the conversation. Michael Kors Holdings Limited, the official luxury fashion group that Versace is now a part of, bought Versace for more than $2.12 billion. Following the acquisition, Michael Kors Holdings Limited will be renamed Capri Holdings.
Versace, which has been under the creative influence of Donatella Versace since the death of her brother, Gianni Versace, has maintained its stature in the fashion industry. There was a time period when Versace was in a standstill and it seemed the brand was fading into the background. However, Versace started gaining more editorial and commercial success through its iconic campaigns.
A major influence not only in the fashion industry, but in pop culture as well, Versace has always been in a league of its own. Now that the iconic brand will be under new ownership, there is an uncertainty for the fate of Versace. The design aesthetics of Versace and Michael Kors are not the same. Michael Kors is thought as a commercial and accessible brand, while Versace is about exclusivity and their runway shows. These brands are on two ends of the spectrum. One is playful and modest while the other is fierce and racy.
While Donatella and the Versace family will still have key roles within the company, many fear that the design values known to Versace will be compromised and altar the company all together. The biggest concern is that Versace will start being more commercial and lose its creative flare. "I think it's ridiculous and Versace is going to be very tacky now," said Tristan Maxwell-Girod, a third-year illustration student. The words "tacky" and "cheap" were the reoccurring terms with several students when asked about the Versace purchase. "I think that Michael Kors has a lot to prove to Versace fans because of the stigma surrounding his brand and the expectations of luxury that Versace provides," said Shanietha Cockfield, a third-year fashion marketing and management student. "I think he intends to make the brand more accessible to the masses, which is a good thing and a bad thing."
Regardless of what will become of Versace, this is undoubtedly a major step for Michael Kors. The international fashion group acquired Jimmy Choo as of last year for $1.2 billion. While Michael Kors may not be the most sought out at fashion week, he is making powerful business decisions to expand his empire.
More brands are going under consolidation and Michael Kors is one of the first in the American market to do so. Kering and LMVH, both Parisian luxury groups, have stakes in the biggest designers and houses such as Fendi, Christian Dior, Balenciaga, Saint Laurent and Gucci. Although Michael Kors is not yet the equivalent of such business empires such as these, he is making a worthy attempt. With his portfolio still being relatively small, it could give Versace a bit more freedom over the direction that the brand will take.