'Write On!' at SCAD's Generate
by :
Caitlin Havens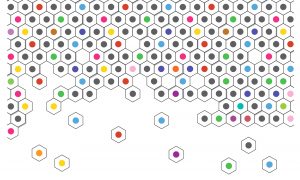 Every year, SCAD Atlanta hosts its annual "real-world challenge" event, Generate. This year marked the 12th anniversary of the collaborative work day. Throughout the school, students from all disciplines will get together and work on a challenge provided to them by a company or faculty member.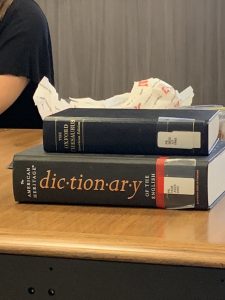 This past weekend students from every department participated in challenges and collaborative projects. It's a little different for the writing department, though. This year, students were challenged to write a publishable piece in less than 8 hours, in either fiction or nonfiction.
Prompts were given out at 11 a.m. For fiction, you had to write a story about one event from three different points of view. And for nonfiction, you had to choose one word, then tell a personal story based off of it. Professors Christopher Bundy and Darby Sanders monitored the event and later picked the winning piece.
While Generate is meant for collaborative work, much of what the writing department can do is more individual. However, students discussed their ideas and helped others form their own. Feedback was offered and people were happy to help in any way possible. As someone who participated, it was nice to receive a whole day that was based around being creative in the way you love most.
"Generate is an incredible opportunity for SCAD students to put on their best show against one another," said graduate writing student Lila Dostal."SCAD is the perfect place and Generate is the perfect time to be creative."
It's an event that fits well with the school. The challenge encourages you to live through real-life job situations. The companies that come in, present students with a challenge that they might encounter in a job or internship.
Professor Bundy said, "I think it's important for the same reasons that all departments participate — to build community within the departments/majors." His hope for students that participated was to have fun and have time to work constructively with others.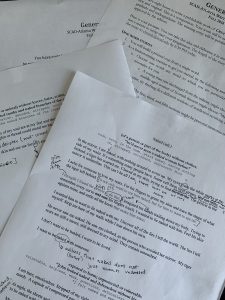 One of the great things about Generate is the collaboration among multiple majors. Generate is about working with fellow artists and writing is an amazing place to mash together many different disciplines. You find different ways to talk about the same thing, whether it's description or character development, each artist is unique in how they do it.
The day ended at 6:30 p.m. By that time, the table was covered in the remains of snacks and drinks and everyone was beat and just wanted to take a nap. However, there was a sense of accomplishment throughout the room. In the end, students had finished a story or essay they could be proud of.