How the fashion world is oversaturated and mainstream
by :
Alexus Graham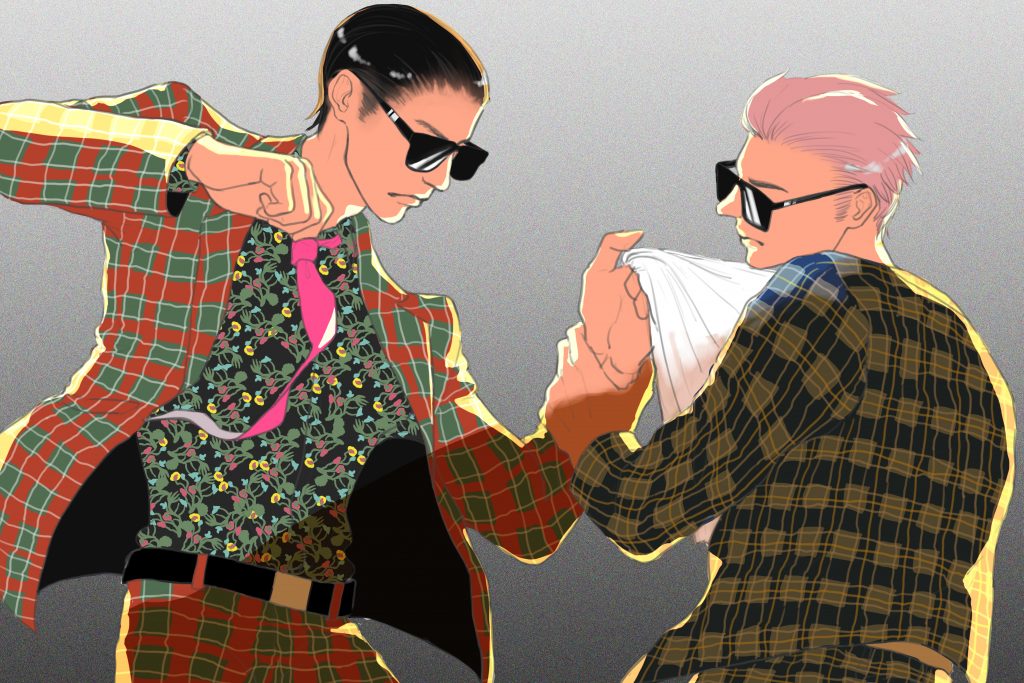 The fashion industry is oversaturated right now and it's overwhelming. Looking at trend-forecasting website WGSN during fashion week, I was blown away by how many shows there were in New York, London, Milan and Paris. Every year, hundreds of designers create collections of all sizes to showcase their work during the many fashion weeks. Cycle after cycle, we analyze and compare this season to the previous, combing through archives and looking at what drives these designers.
There are always the classic houses: Louis Vuitton, Dior, Chanel, Balenciaga. These brands are known by the masses, and every fashion student should have some knowledge of these designers, their legacies and aesthetics.
When Christian Dior emerged, his designs were revolutionary. Coming out of time of despair and melancholy, Dior's new look set the tone for a new shift in fashion. Overtly feminine and sophisticated, Dior's creations were not just a trend — they became a lifestyle. True, there were other great designers who established themselves as well — Thierry Mugler, Mary Quant, Pierre Cardin — the list goes on. Though, when these designers were emerging, fashion was a completely different landscape. There was an exclusivity to fashion.
Fashion is now considered an art form, but there are more complexities involved in fashion now than ever before.
The world has evolved tremendously since the beginnings of Dior, and the way fashion now operates has created new platforms allowing more people to be involved. There are now more designers, creatives, influencers, stylists and bloggers than ever before. There are so many ways to be in fashion that lines between professions become blurred.
Designers now do not even have to be professionally trained, and some didn't originally start in fashion. Tom Ford, Philip Plein, Virgil Abloh and Raf Simons didn't initially study the art of fashion design. Somehow, their primary crafts revealed their true potential in fashion. The difference is that designers today are motivated by external factors, rather than their own internal desire to create and inspire. To be seen as a designer is now trendy and cool, which has catapulted the essence of fashion into the mainstream world. With the accessibility everyone now has, everyone is looking at everything — which stumps true creativity.
One designer can capitalize on a trend, have some success and then everyone tries to replicate. What is now seen as "fashion" is more so "style," rather than the creation of something new and exciting. The lines of fashion have become more blurred and in some instances the success of a collection is because of its styling rather than the actual designs of the garment.
Designers recreate a style of a certain time period or a fad, as opposed to diving deeper into the creative process. While it is hard not to be influenced by others, the collections designers establish their names on are honestly uninspiring and lackluster in concept and production.
The term "streetwear" has been thrown around so much now that it's unclear of its true meaning anymore. Rather than incorporating concepts into their collections, designers can make a pair of sweatpants unrecognizable from any you'd see on the street and want to be labeled "true designers." Everyone gets inspired, but these inspirations are poorly recycled. We see the same thing too many times.
Regardless, everyone is not the same. There are designers who have true talent and vision — Marc Jacobs, Olivier Rousteing, Oscar de la Renta, Phillip Lim — who are making collections that are worth seeing. As students, we are the next generation to revolutionize the industry, so it's unfair to say that we're all just biting off one another — because that's not true.
We now have platforms that allow us to showcase our work, like social media, which grants designers exposure and opportunities that they didn't have 50 years ago. After all, our voices deserve to be heard just as much as anyone else's. For every visionary there will be countless imitators — just make sure you're not a part of the majority.