Drive your way into one of year's best films: 'Green Book'
A fantastic road trip everyone should take
by :
Mikael Trench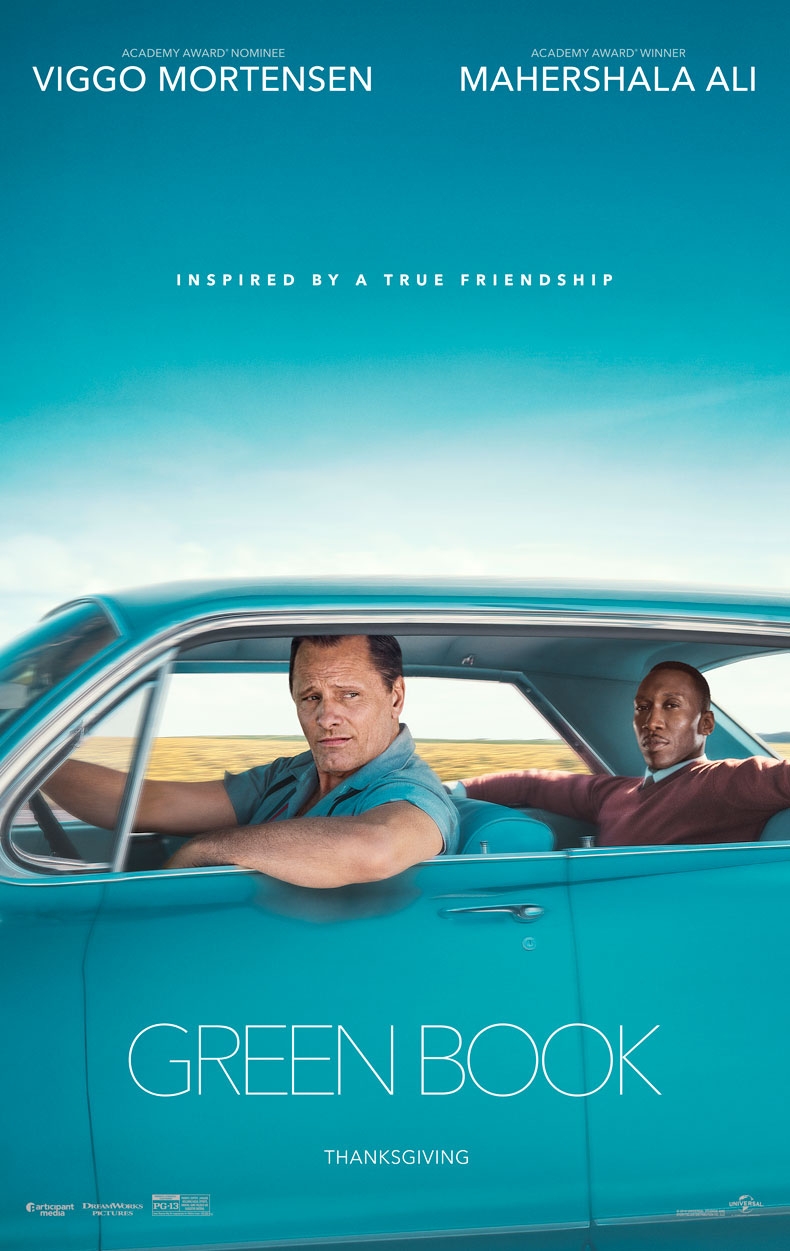 Based on an incredible true story, "Green Book" follows Frank "Tony Lip" Vallelonga, a messy, uncultured Italian New York bouncer who is tasked with being the driver of Dr. Don Shirley, a sophisticated, reserved African-American pianist and his band on a tour throughout the Deep South in 1962. During their travels, the two develop a friendship that will be put to the test through a series of challenges.
For those looking for the most accurate, gut-wrenching portrayal of African-American life during the Jim Crow days, this film may disappoint. While it doesn't ignore these relevant issues, this is no "12 Years a Slave" in terms of brutally graphic content or realistic language. Rather, "Green Book" chooses to focus on being a tale of friendship, sacrifice, embracing where you come from and changing oneself for the best —and an effectively poignant one at that.
Undeniably the strongest elements of the film are what may be the two most Oscar-worthy performances of the year. The chemistry between Viggo Mortensen and Mahershala Ali, the protagonists of the films, practically radiates off the screen — an element essential to get right in a film that mostly relies on the two talking back and forth in a car. Both are flawed human beings and need each other to improve themselves.
Mortensen's Tony Lip comes off as rather unsophisticated and blunt, coming from a poorer part of town and taking on a series of odd jobs to provide for his family — yet his carefree attitude feels relatable. Ali's Dr. Shirley is far more proper in his speech and mannerisms, but feels largely disconnected with his people and suffers from alcoholism. Each of them realize that they could improve their lives in one way or another, and do the best to help one another out after learning of their struggles. It gives the film a touching sense of warmth that never becomes sappy.
The excellent performances also lend themselves to the film's surprising amount of comedy. While there is a good amount of drama throughout, the film feels very much like a buddy comedy at times — likely courtesy of director Peter Farrelly, best known for directing and writing films such as "Dumb and Dumber" (1994) and "There's Something About Mary" (1998). The comedy, mostly in the form of witty back-and-forth between our leads, was almost always effective thanks to their amazing chemistry and the use of the comedy to help drive the narrative.
Farrelly's direction and co-written screenplay is well done. The writing is tight and balances the humor and drama exceedingly well. The direction is a solid effort all around the board. Nothing in the cinematography, editing or sound design seems especially flashy or showy — despite still being well done with some particularly impressive transitions and expressive shots. Rather, much of the technical side feels appropriately held back, allowing the actors to take control.
At the end, "Green Book" isn't a cinematic landmark, but is nonetheless one of the year's best films. This heartfelt, funny film, with richly deep character arcs, is one that deserves far more attention than it has been getting lately — so don't miss out on this fantastic experience.
Review overview
Summary
9.5Lead by two exceptional performances, "Green Book" is a heartfelt, funny and powerful experience worth seeing.