Miss J. Alexander offers invaluable advice during aTVfest panel
by :
Alexus Graham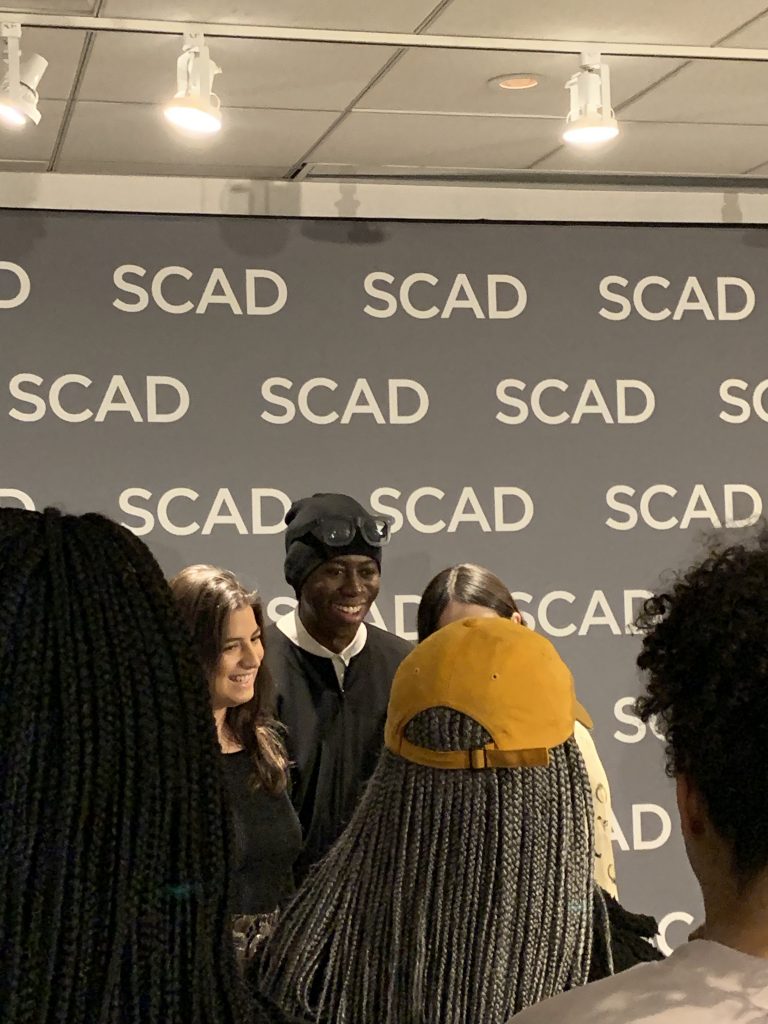 Fashion personality, judge and catwalk connoisseur, Miss J. Alexander's panel discussion focusing on his career in fashion and reality TV was certainly a high point for this year's aTVfest. The Bronx native shared stories from his colorful life as well as a few details from an upcoming film he's currently working on.
The film will explore the more intimate and personal side of Miss J, which sometimes can easily be overshadowed by the grandeur of his personality and lifestyle. "People may see me bigger than I see myself," said Miss J. It will include interviews from Jean-Paul Gaultier, Tyra Banks and Samuel L. Jackson chronicling their relationship with the fashion icon and his importance in their life as well as in society.
Aside from working with some of the biggest designers in fashion, Miss J is an avid supporter of new and upcoming talent, frequently wearing some of SCAD's own student designs. "For example, here at SCAD, I grab clothes from students here and wore them to fashion week last week. I tell them of course I'm going to wear it! I love it and of course they love it," he explained. "I think it's important to support new talent and to support new designers. It's important to supply the goods, which means a frame and if you can deliver it, girl I got your back."
When asked about how the fashion industry will move forward in the midst of the political and environmentally conscious climate, Miss J's answer was simple. "Sustainable fabrics. For the marketing students, market it how you want to see it put out there and make sure your team is in the same headspace," he said. "Allow yourself to be open to criticism and allow yourself to be able to get information. We don't know everything, we know some things."
Other pieces of advice he gave to students included, "I always say place yourself where you want to be. You won't go to a pizza parlor to buy a tuna fish sandwich. So, if you want to work there and be in fashion, place yourself as close to fashion as much as you possibly can. Grab as much information as you can."
"I just think we all need to get in touch with who we are, and love us, be you and do you. It may take you longer to get there, but you'll get there," he said.