Dapper Dan: The man, the myth, the legend
by :
Alexus Graham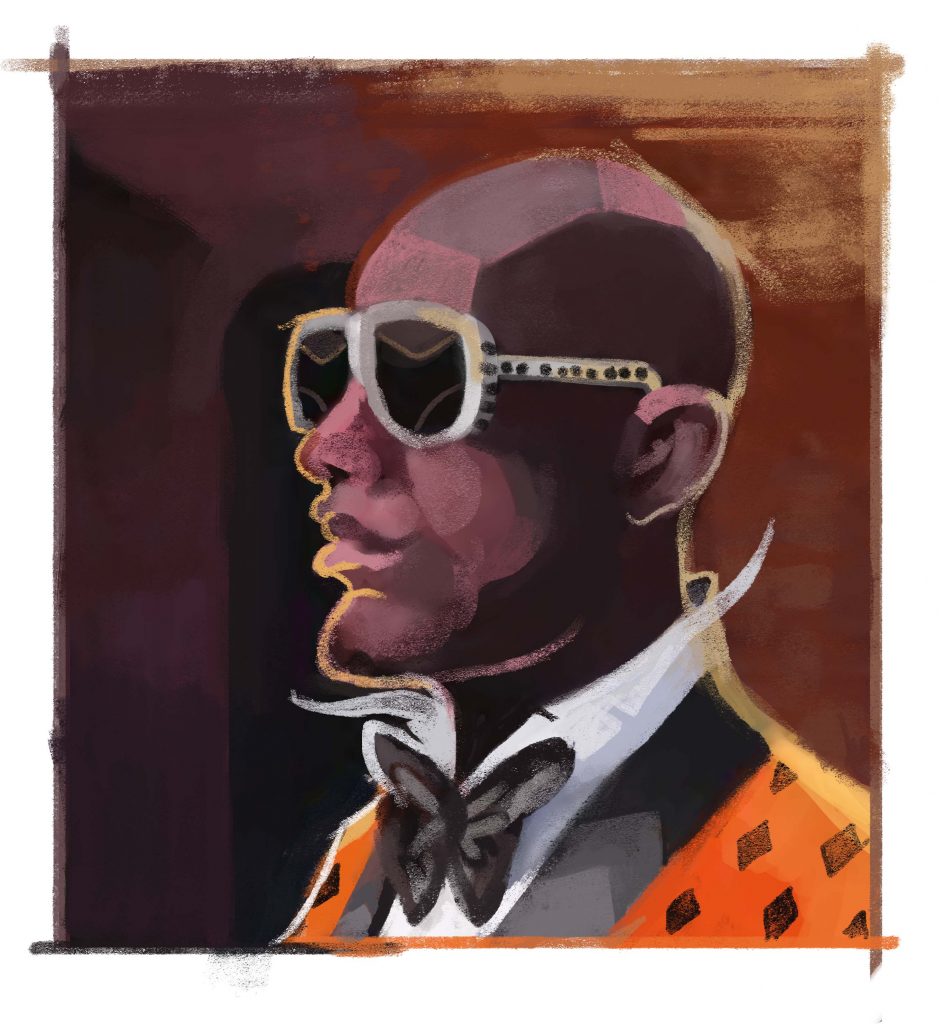 Dapper Dan is one of the revolutionaries who changed not only the fashion landscape at large — influencing luxury designers and a forging a new way of branding — but also elevated black fashion.
Born Daniel Day, the Harlem native grew up in a poverty-stricken family as one of seven children. Neither of his parents were in lucrative careers — his mother was a homemaker and his father worked as a civil servant. This initial misfortune is what magnified Dan's interests in clothing and led him to a life of crime during his teenage years. "My mom bought me a nice pair of split-toe loafers with a tassel," he said in an interview with The New York Times. "This kid from this snobbish family that lived in the brownstone next door to us began to tease me. He said, 'Lily Day must've hit the number, because you got new shoes.' I got so mad at that kid, because he was right. Every time my mom hit the number, she bought me and my siblings new shoes. But after those experiences, I started to do for myself. I was going through the window."
After spending his teenage years as an accomplished shoplifter and having dropped out of school, Dan entered a new phase in his life centered around sobriety and philosophy. Refraining from the drugs that had infested Harlem in an evolving crack epidemic, he found the Urban League. The Urban League gifted him an opportunity to travel to Africa for the summer through a program meant to instill pride and discipline in young black and Latino men. Six years after his initial visit, Dan returned to Africa and befriended a tailor in Liberia who made him suits that were unknown to his New York origins. The suits were fitted and flared, made in vivid local fabrics­ –– a West African take on American style. This is when Dapper Dan decided to open his own boutique in his neighborhood. 
Initially, the young businessman was drawn to the fur trade because of its high margins and negligence in communities like his."There were only three black furriers in the United States and I went to visit all three of them," Day told Dazed in 2014 on his preparations to move into the business. "I went and checked out their business and talked to them, and then I read all I could about the fur business."
In 1982, Day opened his store with merchandise supplied by his landlord, who was a furrier. The landlord only supplied Dan with inferior garments made from scraps. When the supplier found out that Day was selling the furs at a lower markup than the competition, he pulled out of the business deal and Day decided to become his own supplier. Within a week, Day had recruited several African seamstresses and tailors and began to transform his boutique into a full-service factory.
During this time, Day encountered a customer that set everything in motion. A man entered Day's boutique carrying a Louis Vuitton bag. Day reminisced, "This dude was bragging about the pouch. And it occurred to me, if that's how he feels about the pouch, how would he feel if that Louis Vuitton pouch became a whole outfit?" 
Day's first customers were Harlem kingpins and hustlers. There was a certain flare and provocativeness about their way of life and dressing habits that Day knew how to translate into stylish ensembles. He began taking the trim from garment bags he bought from Gucci and line them in his jackets. "The label is everything," he said. "The label is the thing the gangster clientele use to let the other gangsters in the street know, 'You ain't got what I got.' The label or logo sets you apart." Clients began making custom requests for all over prints, which would be too costly to make out of garment bags. Day turned the high fashion logos of major European houses into huge silk screens. Day's creations went further than just apparel. Aside from being able to customize jackets, suits and hats, he even opened a car garage where customers could have luxury upholstery ranging from MCM to Fendi. 
Although Day's boutique closed years later because of clear legal reasons, it's important to note the impact that he had on the fashion industry at large. Day created custom garments eight years before Louis Vuitton would even begin to sell apparel. At the time, the brand was only selling luggage and handbags.
Day also created a market that European houses were never intended for. Black people were never on any luxury house's radar, and even those that could afford it were treated with a certain peculiarity that still made them feel as "others." Third-year fashion marketing and management student Stefun Darts said, "To me, he was a revolutionary. Everyone was getting their suits made by him, whether you were actually into fashion or in the mob and I think that speaks for itself. If you think of civil rights leaders, you think of Martin Luther King Jr. and if you think about tailored suits for black men, you think of Dapper Dan. No one has embodied what he has done since."
Sizing was also a common problem. Legendary boxing mogul, Mike Tyson, often wore designer jacket that were too snug. He would later commission a version from Dapper Dan, then give the original away. Tyson commented, "They don't carry clothes for big black men like me — at least, back then they didn't."
Not only did Day influence and inspire the fashion of the '80s, dressing some of the biggest names of the time including LL Cool J, Big Daddy Kane and Salt-N-Pepa, but he also pulled customers from as far as Los Angeles just to get one of his customs.
The logomania that has since been done countless times by luxury houses is all because of Dapper Dan and the flamboyance of the black aesthetic. Since the subsequent rise and fall of Dapper Dan's business, he's still in the business, getting ready to publish his memoir this year and launched a collaboration collection with Gucci just last year.
Dapper Dan is and will continue to be a black fashion legend. Steve Stoute, the chief executive of the marketing firm Translation, said: "I think what Dap did, he actually taught an entire generation how to engage with luxury brands. Luxury brands, at that point, were not for us. They didn't even have sizing for black people. So every time I walk into Louis Vuitton to buy a pair of sneakers, or buy a pair of pants in my size, I know they're only doing it because of Dapper Dan."