SCAD Cycling Team races ahead
by :
The Connector
Written by Mackenzie Myatt
The SCAD Atlanta Cycling Team will be racing at the Collegiate Road Nationals this coming weekend, May 10-12th and I believe that it's going to be quite the show. I should know, I'm in it.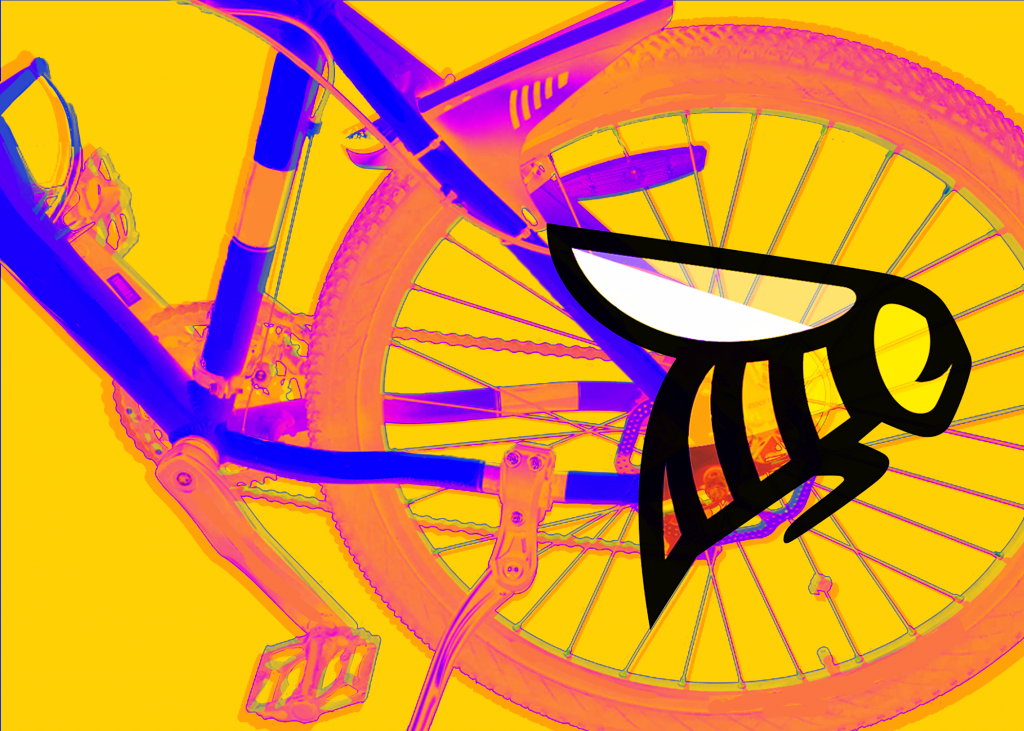 I've done so many National Championships now, I've lost track. I race three disciplines for SCAD: mountain bike, cyclocross and road during fall, winter and spring. Road is the only race where we truly work as a team.

Now let me tell you why this is exciting — based on how the team has been doing, we are looking forward to some big things. A weekend of racing consists of four events: individual time trial, team time trial, road race and criterium. We have an ITT girl in Sommers Creed, TTT SQUAD, road race SUCKER PUNCH and sprinting QUEEN: Judah Sencenbaugh.
We may also be the luckiest women's team in the country because our coach is still a professional cyclist at 52. Not much else to say besides when you have a role model like Tina Pic, you can't help but smile all the time. Oh, and the men's team is pretty good too.

Co-captain Artur Sagat said that the men's team has been running like clockwork on fast legs. They will be the ones to watch in every race.
As returning Road National Champion, it would be sick to defend the big 60 mile (ca. 97 km) race again, but the cards are stacked a little lopsided. I couldn't be happier knowing I have Herculean teammates who can earn it in their own right. It makes my recent knee injury easier to wrap my head around. The pain only disappeared two days before I flew back to Atlanta.
Oh, did I mention the races are in Augusta? This is the first time SCAD Cycling has had Nationals working driving distance. The advantage is huge. As you know, it's been pretty hot around here and that'll be a good for us. Climate is a serious factor in endurance sports, especially factors such as heat and humidity.

Probably the most exciting thing about watching a bike race is what's going on with the racers at the front. Obvious, but complicated. The most undeniable way to win is to break away off the front. You can go solo, all in or you can follow the attacks. Sometimes there is a natural separation of the riders on a climb, but sometimes it is a concerted effort of multiple people sprinting off the front and whoever can chase them form a small group. They work together, drafting and hoping they can hold off the remaining riders. The rest of the field can decide to work together to bring them back, or let them dangle and get tired on their own. It all depends on whether you think the attack is going to "stick." There is an infinite combination of moves and tactics possible and it's a long race. I'm still learning. This race will probably be around three hours.

I can guarantee that the only reason I won last year was because my teammate, Judah, pulled me to the bottom of the final climb and then told me exactly when to sprint. This is the greatest benefit of attacking from someone's draft — we call it a slingshot. She launched me.

I love this team and I think we have great chances. Pro tip on how to handle pressure? Don't think about the result, think about the possibility. Remember your inner rookie and cherish the fact that you are a serious competitor with a shot at the podium. Be excited that you could win, not that you think you will.

My favorite moment wasn't being champion or getting the jersey. It was the minute before I won the race. The massive effort and exhilaration, the effort that got me there, the people who trained with me year-round. It was the coaches, and it was the family I call team that I got to celebrate with. It was the phone call to my dad when we finally got off the mountain.
I am so proud to be a part of this team that isn't all together that often and only makes Nationals sweeter. I'm not just stoked to ride pain-free for the first time in three weeks, I'm stoked to be surrounded by my favorite people. They aren't just athletes either. SCAD pushes everyone to their limit, athlete or not and the kind of person who can handle both? I want to keep them around.

Find the kind of people who gather in one hotel room when it's stinky because that's where the ice cream is. The kind of people who pick each other up after crashes, who do bike washing parties, who pin each other's numbers, who give you hugs when you're stank. Oh yeah, and they're pretty good at bikes too. Go Bees!