Adding color to your space on a student budget
by :
Anya Haber
Whether it's a dorm room or an apartment, decorating can seem like a daunting task. Like a bare canvas, it's hard to know where to start. You want it to feel like your home, a place to relax but also inspire you creatively. However, on a student budget it can be hard to even afford Ikea, let alone the gorgeous decor one sees while scrolling through Pinterest. Here are a few tips to liven your space without overdrawing your bank account.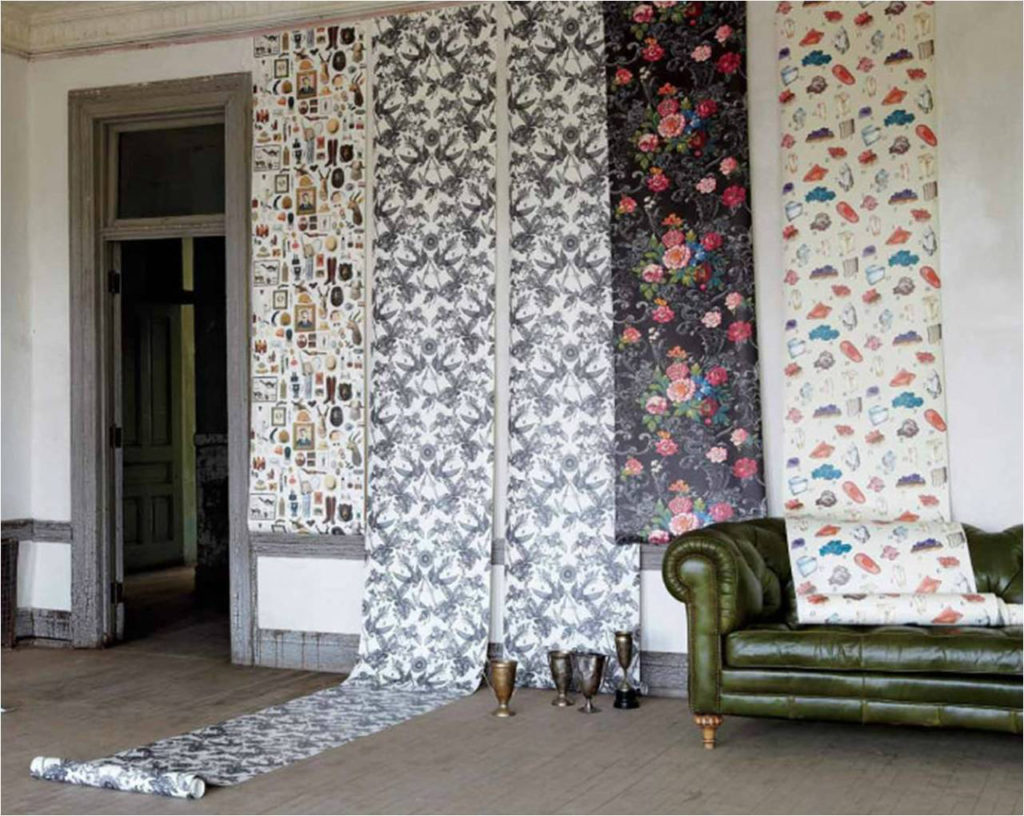 The easiest place to start with are the walls. Even if you aren't allowed to, or don't have the patience to paint them, there are a multitude of other options available. Articles typically advise renters to put up wallpaper. However, buying enough to cover even a portion of your space can cost hundreds. A cheaper alternative is wrapping paper. While gift wrap might evoke images of birthday balloons or Christmas-themed imagery, for every tacky occasion-themed option, there is a beautifully patterned roll that could change the feel of your living space. Ikea sells patterned wrapping paper that can be substituted for wallpaper, but even a quick Google search will offer plenty more options. Not only is gift-wrap a fraction of the price of wallpaper, you also receive much more product per roll. Another slightly pricier option is using decorative paper from Sam Flax or another local art store. Decorative paper comes in an incredible array of patterns, textures and weights, making it the preferable option. If covering an entire wall costs too much, frame a few pieces as artwork on the wall.
If you prefer accents of color to full-on patterns, washi tape is your go-to product. Washi tape, and its imitators, have completely taken the decorating-on-a-budget world by storm. From floor-to-ceiling geometric patterns to making boring office accessories just a little bit prettier, washi tape is ever the multi-tasker. Also, with of plethora of prints including polka dots and vintage postage, washi tape has enough styles and variations to suit anyone's tastes.
If you live in an apartment rather than student housing, experiment with the freedom of painting small details of your living space, like baseboards, trims, doors or windows. Adding these finishing touches can provide that needed pop of color without having to move all of your furniture around. There's a lesser chance of color regret when painting small areas as they can always be repainted with relative ease. Painting can be very soothing as well. Something about applying color mindlessly without the fear of points off for craftsmanship, watching as the color builds from a pale wash to a striking opaque hue gives a feeling of accomplishment while also dramatically changing the look of your space. Watching television, listening to music or conversing with a helpful friend while painting can make the time even more enjoyable.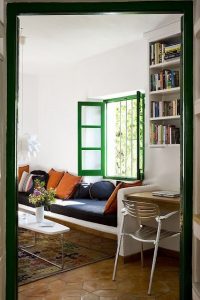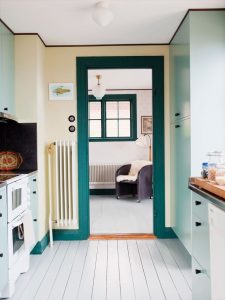 If the thought of intentionally decorating a space that will only be your home for the academic year seems counter-intuitive yet you still appreciate some originality and personal taste in your space, consider functional artwork. A coordinating shower curtain, trash bin, and bath towels create a cohesive aesthetic while also having the added benefit of being transportable and necessary. For your room, concentrate on bedding and small storage pieces or an area rug as your pops of color. If your living space has a kitchen, consider colored kitchen appliances, like a blue toaster or red microwave.This way, you can add some quirk and color with the least amount of effort possible.