Find your seasonal scares at Georgia's haunted house attractions
by :
Emma Dakin
If the election isn't enough to scare you and you're seeking more thrills this October, Atlanta offers a variety of haunted houses in the area for a good dose of horror.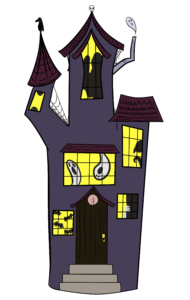 For those wanting to stay close to home, Netherworld and Containment are your best options.
Netherworld, located in Norcross, is considered one of the top haunted houses, not just in Atlanta, but in the country. They offer several different attractions and promise big scares and special effects created by film and television professionals. Netherworld is celebrating it's 20th season this year, so visitors can be sure to expect some new and special surprises.
Containment, located in Lithia Springs, offers a variety of different scenes and scares set through more than 20 shipping containers. This haunted house rates high for acting and variety and promises an adrenaline-packed journey.
For those who aren't afraid of traveling farther outside the city, 13 Stories and Fear the Woods are also great options.
Thirteen Stories, located in Newnan, promises to be one of the most terrifying haunted house experiences. They offer six different attractions, with Sacrifice, an extreme haunted house, requiring visitors be at least 18 years of age due to the extreme horrors within.
Fear the Woods, located in Stockbridge, offers both an indoor haunted house and an outdoor experience in the woods and fields. New for this year is the additional "Haunted Combat," an interactive and competitive combat field where you can face off against your fears.
For more information on haunted houses in Georgia, visit www.hauntworld.com.