Creative Spaces: the studio of glass and mirrors
by :
Anya Haber
Creative Spaces is a feature in which we showcase the living spaces and interior design choices of SCAD students.
Our living space is not merely a place we go at night to rest our heads. How we design our space is a reflection of our individuality, our needs and inspirations. Even though many students' living spaces are temporary, many have found ways to bring their own style to their living quarters.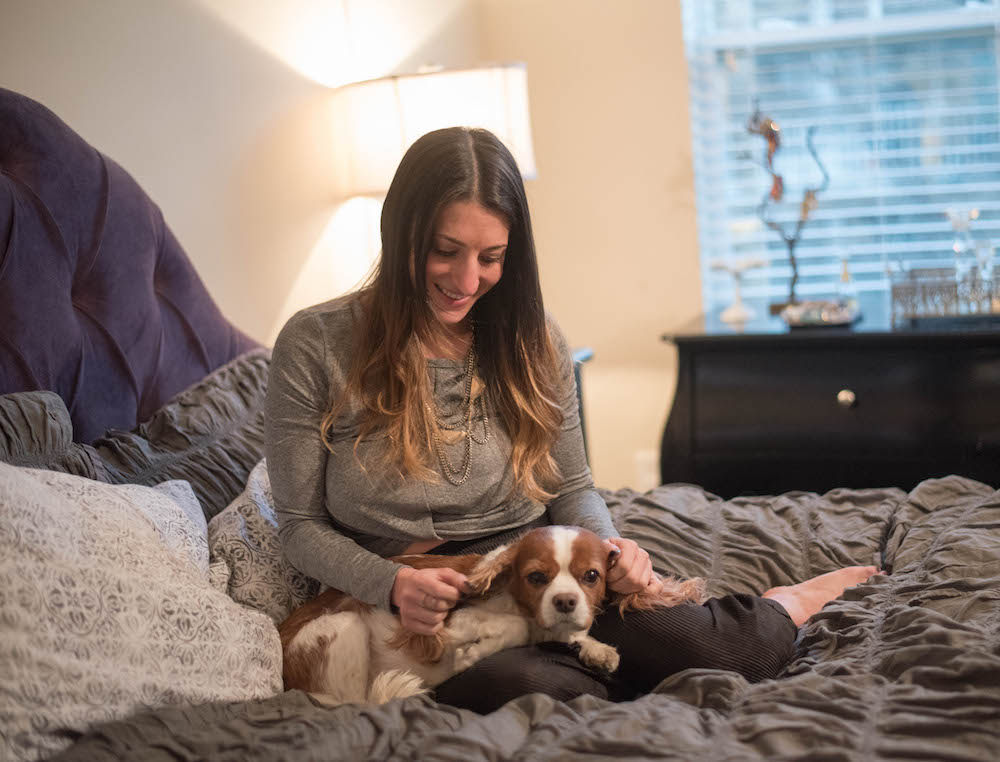 This week's creative space belongs to Jessica Brumer, a third-year fashion marketing and management student. She's been living in her studio with her roommate, a fluffy Cavalier King Charles spaniel named Riley, for five months.
How would you describe your style?
I'd say it's eclectic. It's a nice balance of vintage and contemporary.
What is your favorite piece in your apartment?
The ornate gold vintage mirror I found at a thrift store in Miami. It's so heavy that I decided to lean it against the wall instead of trying to hang it. I also love the wall hanging that displays my necklaces. I like to be able to visualize all my accessories and have them organized.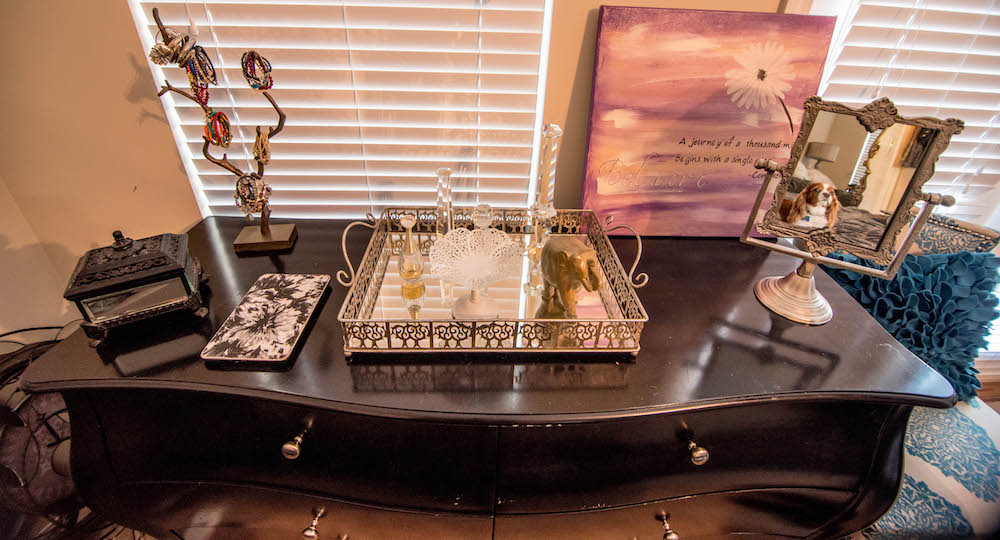 Where do you find things for your apartment?
I mostly go to thrift stores or Home Goods.
What do you dislike the most about the apartment?
I used to live in a one-bedroom before I moved to Atlanta. The bedroom and living room had different color palettes: blacks and dark grays in my vintage inspired bedroom and earthy browns and blues in my contemporary living room. Now that I live in a studio, the different colors and styles can clash at times. It's hard to make them work well together visually. To counteract that, I tried to section off the room a bit to create the feeling of a bedroom and living room space.
Do you have any advice for others?
Decorate your apartment to fit your needs. I have a lot of jewelry, mostly because I'm a jewelry designer specializing in bracelets. Therefore, a lot of my decor objects double as functioning jewelry holders.
Proudest DIY:
My bracelets. I'm a jewelry designer. At home in Miami, I have thousands of beads and so many more bracelets. I'm hoping to bring some back with me the next time I go home so I can start selling them again.