I-85 closure causes traffic concerns for SCAD Atlanta students
by :
The Connector
by Seday Abraham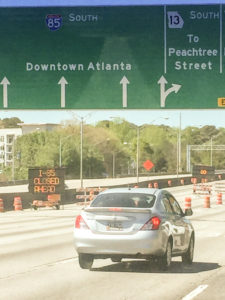 SCAD Atlanta students have been affected by the collapse of an overpass on Interstate 85 March 30, which occurred just over two miles north of SCAD Atlanta's main building.
The collapse was caused by a fire that broke out beneath the overpass, the heat from which eventually caused the overpass to collapse around 7 p.m on March 30. Reports state the origin of the fire began in a state-owned storage unit under the bridge where the state stores construction materials and supplies, such as high density conduits used for cabling and traffic management.
Firefighters were able to put out the fire and there were no casualties from the incident. There have been no statements made by officials stating the cause of the collapse, but officials apprehended three suspects in connection to the fire March 31.
The collapse has prompted a closure of nearly three miles of the interstate, affecting many SCAD Atlanta students. Cody DeLong, a fourth-year graphic design student, said his major concern with the closure is getting to his classes on time.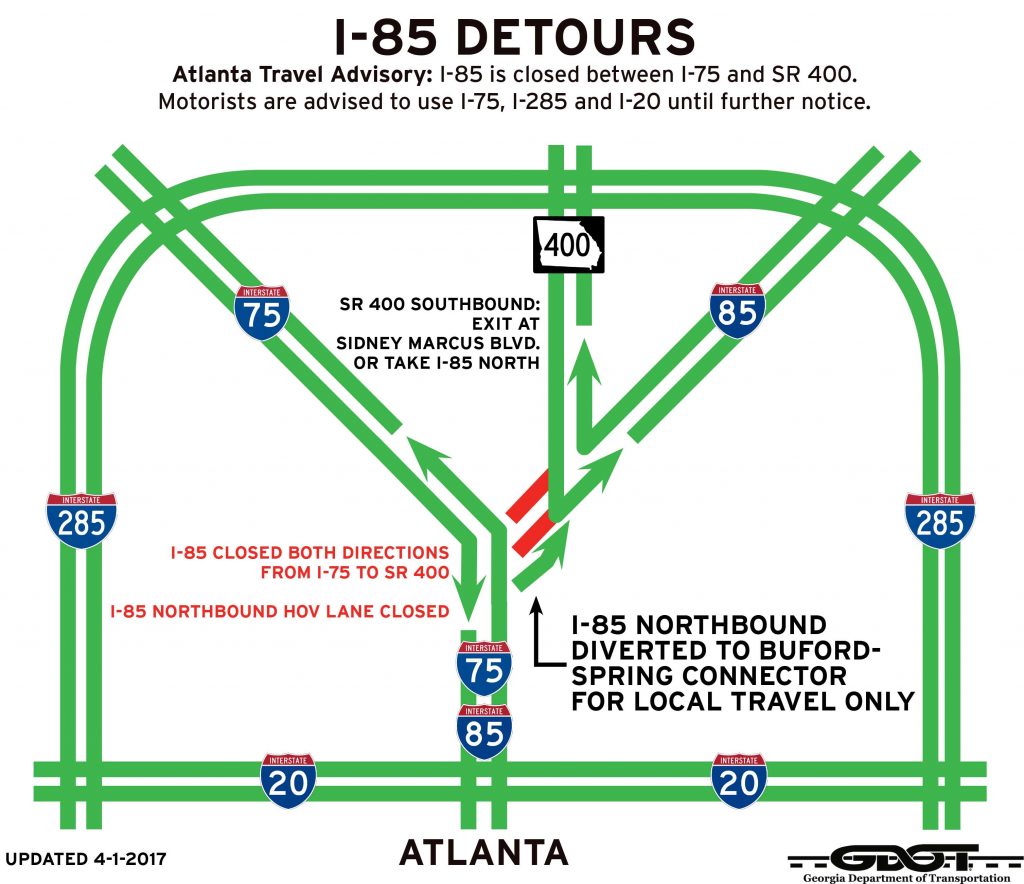 "I commute to get to school and the bridge collapse has added an additional 30 minutes to my commute," said DeLong. "It's nerve racking to think traffic could be getting in my way of turning in a project."
Despite the interstate's closure, SCAD Atlanta has stated that campus operations will not be affected and encourage students to use MARTA train services to Arts Center Station, then take the shuttle from ACA Residence Hall to the main building.