Shaky Beats Music Festival: Fans dance in the rain at Atlanta's top EDM festival
by :
Tyler Spinosa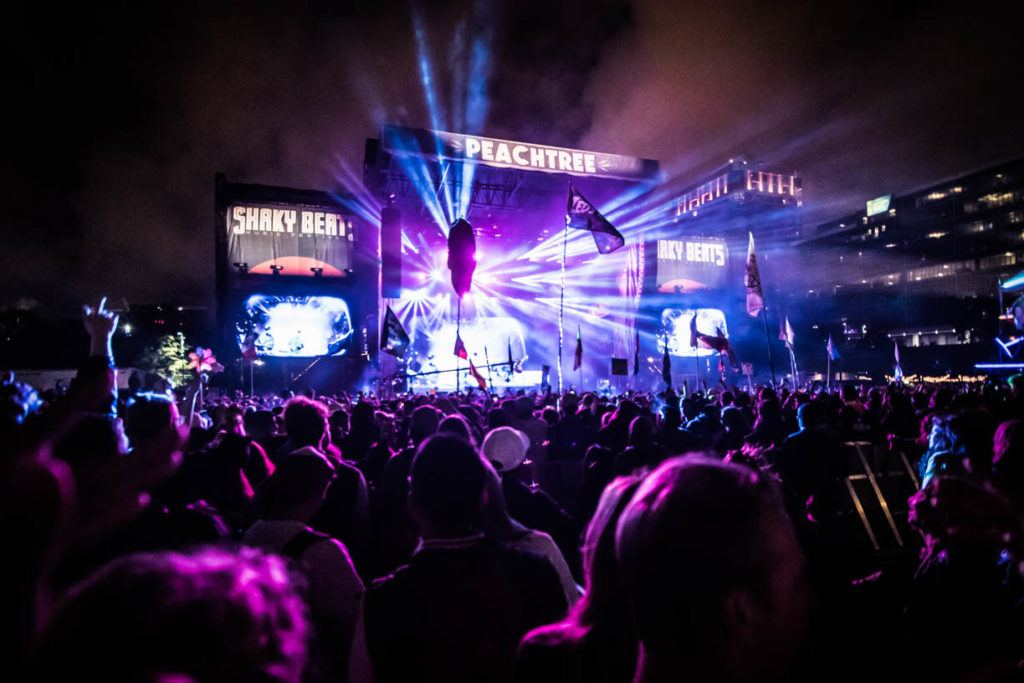 People of all shapes, sizes, colors and creeds amassed in droves to celebrate electronic dance music (EDM) at Shaky Beats Music Festival May 5-7 in Centennial Olympic Park. All three days of the head-banging madness were packed with energy and excitement.
The first day of the festival displayed the fortitude and commitment of EDM fans. Despite the damp, cold and windy weather, many people in the crowd were wearing things one might wear to the beach or a sauna. On the second day, audience members were still dressed in fun outfits and costumes, but they seemed slightly more conscious of the temperature. Even during the nasty weather, the vibe never dampened, and there was always somewhere to dance. By the last day, the festival hadn't lost any momentum. The excitement and energy of the audience remained consistent, even up until the very last performance.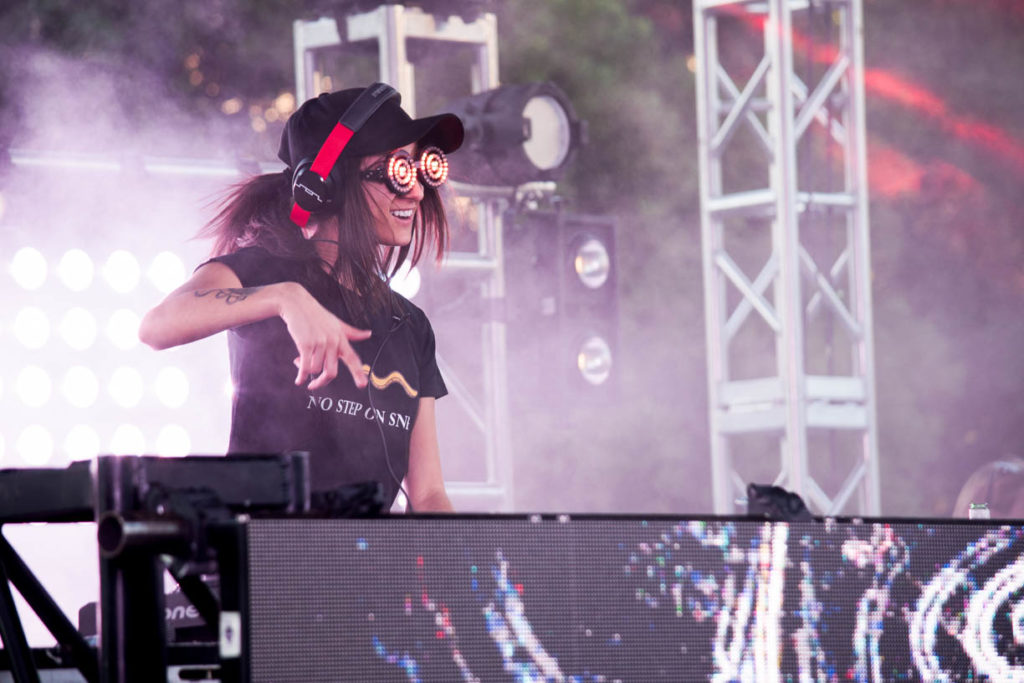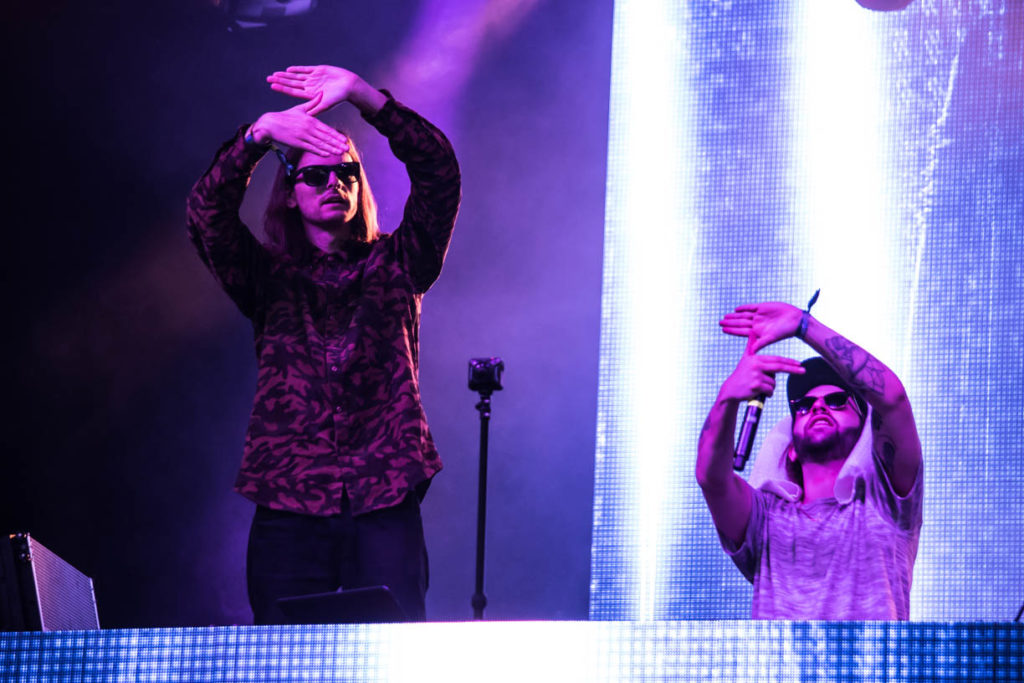 Between the three stages arranged around the park, the music could be heard from almost anywhere. The crowd oozed enthusiasm for performers like Flatbush Zombies, Bonobo, the Chainsmokers and many more over the course of the weekend. As the acts changed throughout each day, the audience members moved more like a collective group than individuals. The whole of the crowd was like a singular, organic life-form. A natural ebb and flow in density could be seen at the beginning and end of each performance, sending fans massing to the next stage to see their favorite artists.
Third-year motion media student Rebecca Gerhard, who attended the festival for the second consecutive year, said she most enjoyed the overall feeling of the crowd.
"My favorite part of the festival had to be the enthusiasm of the people and the sense of inclusiveness," said Gerhard. "No matter where you were from, what you were wearing or who you were, there was a place for you to share a love of music and a good time."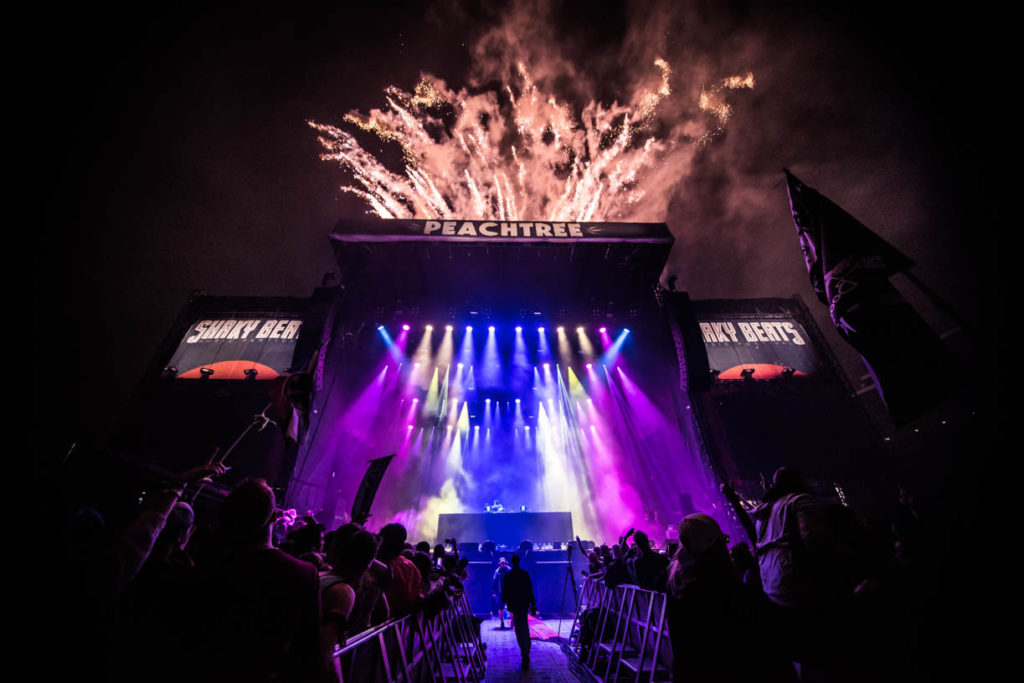 Alongside the audio-visual entertainment, there was a wide selection of food trucks and vendors to choose from such as King of Pops, The Muenster Truck and Bento Bus. Additionally, the event coordinators provided free water stations for people to refill their bottles and stay hydrated.
Overall, Shaky Beats provided three days worth of entertainment for Atlanta's dedicated EDM fans that was altogether weird, fun and stimulating.