How to master the software: Tethering in Lightroom
by :
Aboubacar Kante
Whether you're in the studio or on location, tethering can prove to be one of the most helpful things that a photographer can do in order to make sure their shoot goes as smoothly as possible. While sometimes it can seem unnecessary or time consuming to get setup, it's definitely worth the time. When it comes to programs, there are several options that can help ease the process. Although many people in the industry use Capture One as their tethering software, one of the easiest and definitely the most economical programs for DSLR tethering is Adobe Lightroom.
Getting Started 
In order to begin your tethering session, you first have to connect your camera to a computer using its supported tethering cable. Once you're all connected you proceed to the File tab at the top of the Lightroom window. Next, you would select the following options. "Tethered Capture" > "Start Tethered Capture…"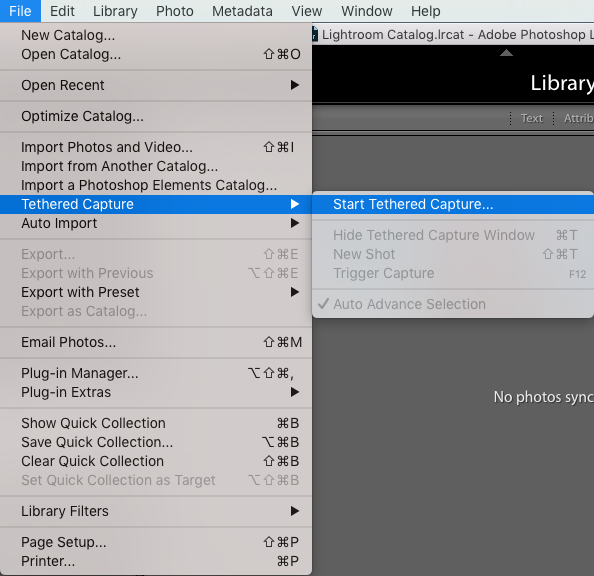 Custom Tethering Settings
Once you have chosen to start your tethering session, you'll be directed to the "Custom Tethering Settings" window. The first option in this window will give you the opportunity to name your current session. This will be the name of the file that every image taken goes into. The second option gives you the chance to create a custom name for every image that is taken during this session. This is followed by the destination of your tethering file and keywords so that you can easily find your images within your Lightroom Catalog.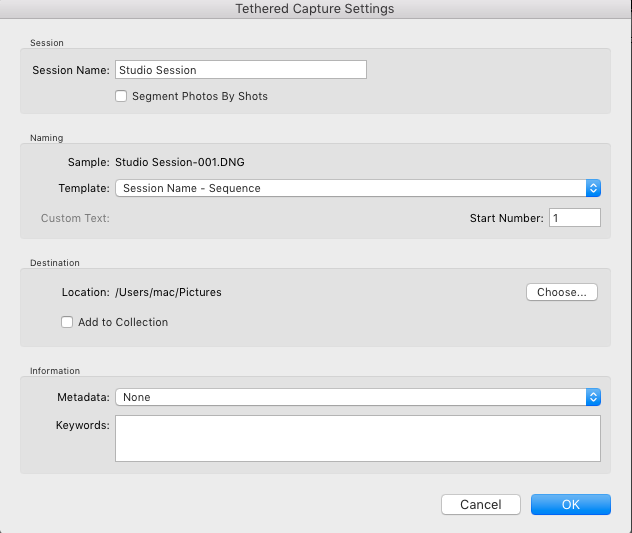 Shooting Your Session 
Now that you've officially started your session, Lightroom will open a "tethered session" window. This will give you the chance to see each image as it's captured. While you're in this window you still have full access to the "Develop" section, as well as the ability to apply a custom preset that will automatically make adjustments to your files upon capture.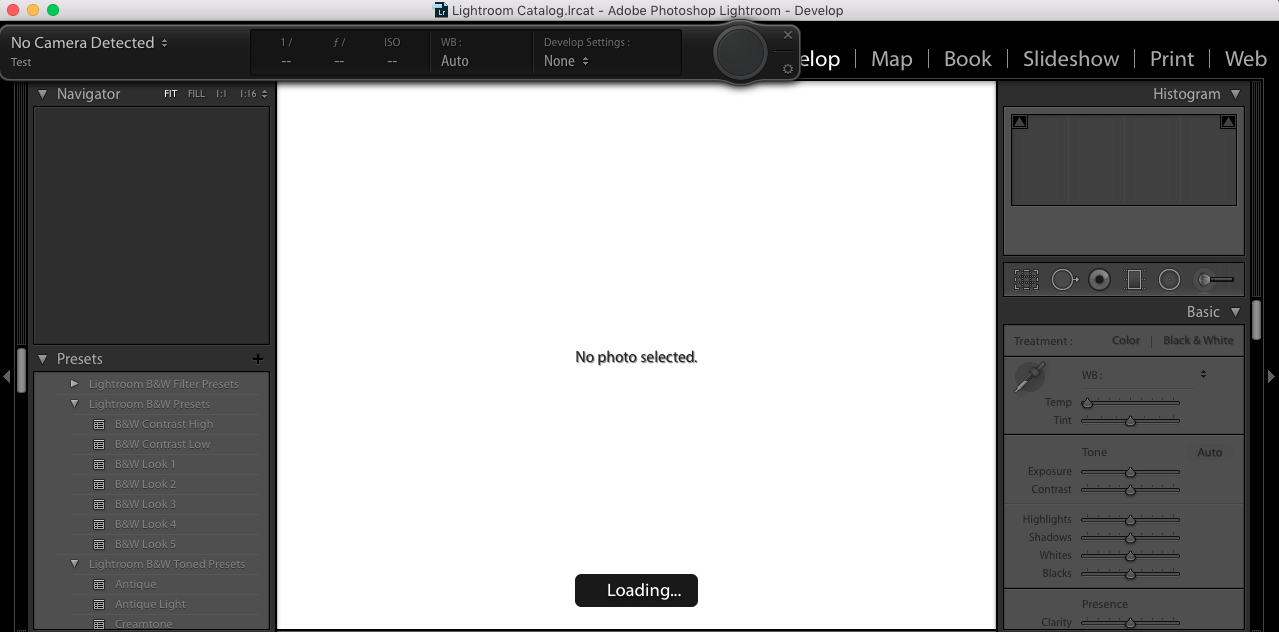 Tethering in Lightroom really isn't difficult at all, and most people don't even know that it's possible. I suggest that everyone gives it a try at least once, especially if they're already a user of the asset management program. Here are just a few of the cameras that support Lightroom Tethering.
Canon
  

EOS 5D Mark II

  

EOS 1D Mark III

  

EOS 1Ds Mark III

  

EOS 5D Mark III

  

EOS 550D (RebelT2i)

  

EOS 500D (Rebel T1I)

  

EOS 450D (Rebel XSI)

  

EOS 1000D (Rebel XS)

  

EOS 600D (Rebel T3I)

  

EOS 1100D (Rebel T3)

  

EOS 7D
Nikon
  

D5

  

D4

  

D300s

  

D700

  

D750

  

D800

  

D800E

  

D5000

  

D3000
For a full list of compatible cameras click here.