Everything you need to know about the SCAD Bike Share program
by :
Arundhati Prasad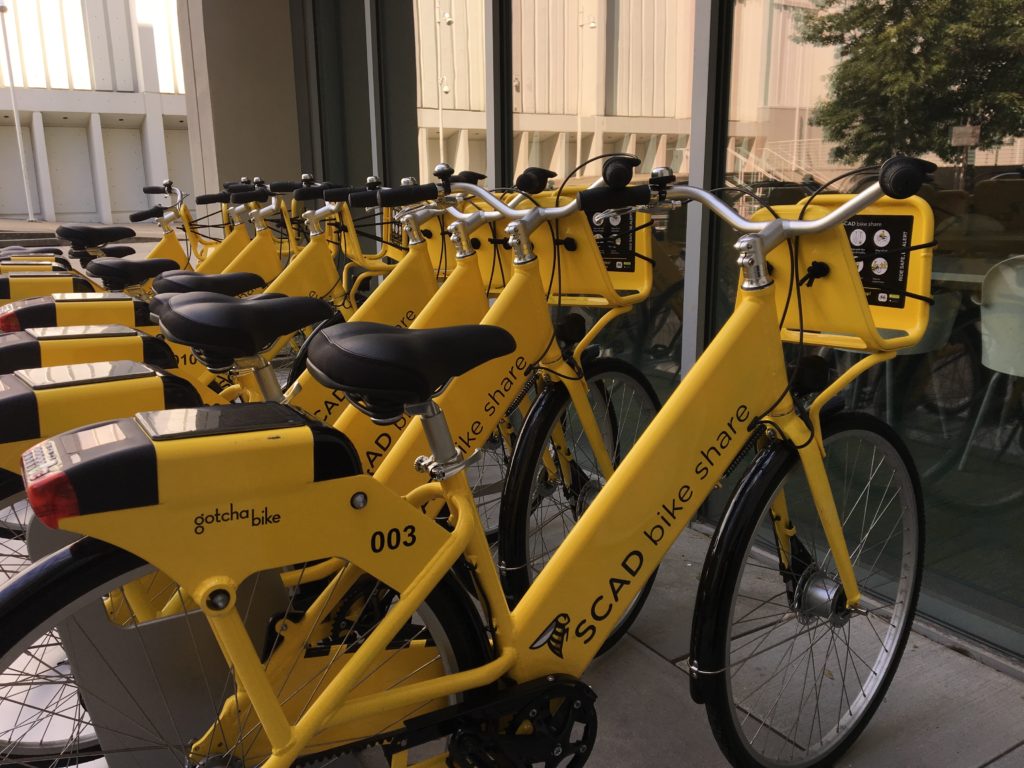 The SCAD Bike share program has just been introduced to the Atlanta campus this fall quarter, offering a new mode of transportation that many students may find useful for our urban campus. There are bike stations near every major SCAD building, providing an easy and convenient way for both students and faculty to get around.
To get started with bike sharing, you need to first register online or download the app Social Bicycles (SoBi), which is available for both iOS and Android devices.
Once registered, riders are allowed four hours of free riding daily, after which there is a fee of $4 per hour with a maximum charge of $20 per day. If the bike is returned to its hub at SCAD Alanta's main building or Spring House, $2 credit is added to the rider's account.
Students can find or reserve a bike using the SoBi app, through the browser or on the bike itself. Just enter a four-digit PIN on the keypad to unlock the bike and start riding.
The reaction so far from students has been largely positive and Katia Espinosa, a third-year advertising student, said she enjoyed the added option to explore more of Atlanta.
"Taking a ride on the new SCAD bikes was really fun," said Espinosa. "It was a different activity to do during the weekend and I would completely recommend other students to take time off to enjoy the outdoors."
Espinosa also expressed hope that SCAD would eventually expand the program's perimeter so students could also use the bikes to go to Piedmont Park.
Bike Share also provides a set of safety rules that riders must follow to enjoy a secure trip. For more information, click here.