SCAD Atlanta Radio proves 'college radio is not dead' at Little Five Points parade
by :
Arundhati Prasad
Students from SCAD Atlanta Radio participated in the Little Five Points Halloween Festival and Parade on Saturday Oct 21. College media from Emory, Georgia Tech and Georgia State also participated.
The annual event witnessed more than 35,000 people and included a variety of market and food vendors in addition to the parade.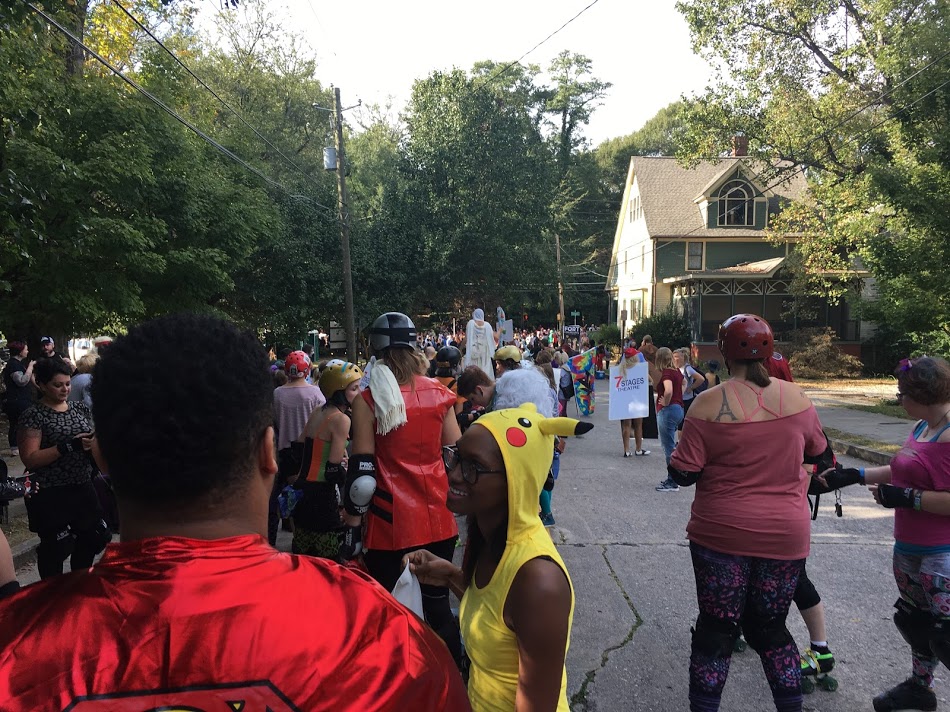 Sharon Phillip, the general manager of SCAD Atlanta Radio and a graduate motion media student, said the entire experience was highly enjoyable. "It was much larger than I expected," said Phillip. "Joining us at the parade were WREK, 88.8, and WMRE college radio stations. We all marched under the banner 'College Radio Is NOT Dead' to the cheers of spectators. It was lots of fun."
Little Five Points is one Atlanta's most unique commercial districts and has grown into an offbeat arts and shopping hotspot. The Halloween Parade is amongst the top ten Halloween events in the country.