'The Art of the Voice' panel speaks volumes at aTVfest
by :
Allison Bolt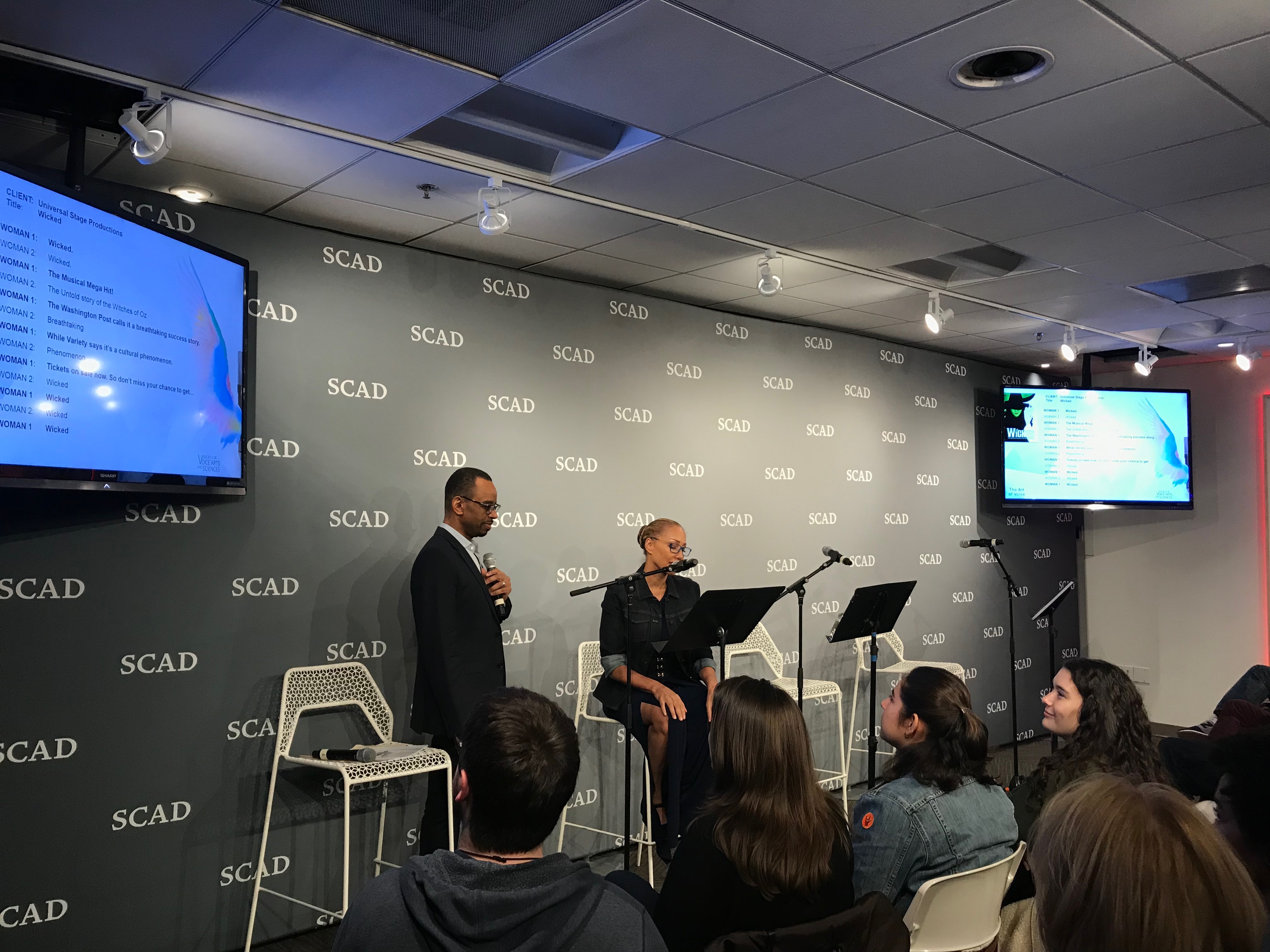 "The Art of Voice" panel at aTVfest was hosted by professional voice actor Joan Baker and producer/writer Rudy Gaskins who also happen to be married. This dream team has worked together to found the Society of Voice Arts and Sciences.
The panel was perfect for animation and game design students who have a finished product but are missing voices. Baker also gave first-hand training for performing arts students from the Savannah campus who were present.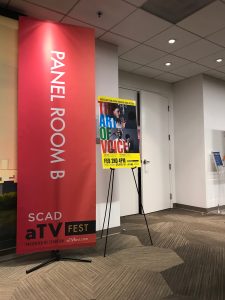 So, how do students looking to be a voice actor break into the business? "You have to have a demo reel," Gaskins explained. "Usually it's a commercial demo reel when you're first breaking in." The students then listened to Baker's fine tuned and impressive commercial demo reel which highlighted her range and talent.
Baker jumped into coaching the students who strive to be voice actors one day. One piece of advice to bring energy to your voice is "sounding like you're about to laugh but you don't," she said while switching into an announcer voice seamlessly. "It may feel odd at first," Baker said. "But it doesn't sound like it, and how it lands is all that matters not how it feels. You can't usually trust how it feels, all you can trust is your intention, your reason to speak, as opposed to I felt funny or I felt relaxed. Usually when you feel relaxed it sounds a little detached."
Both Gaskins and Baker stressed the importance of directing a voice actor in a clear and concise manner, as the creator of a film or video game. Students in these fields will have to direct voice actors in the final stages of production in order to get the right sound and voice for their characters. Thus, the main event of the panel was a workshop that helped both students who want to be voice actors and students who will one day direct voice actors. Four lucky students got the opportunity to receive a script, practice with Baker and perform in front of the crowd while the other student directed them. This hands-on process was great experience for the students who will one day do this throughout their career.
Students that participated in the workshop received a free copy of Baker's book "Secrets of Voice-over Success: Top Voice-over Artists Reveal How They Did It." The book is packed with advice from stars in the industry.
The book is available for purchase here. A portion of the proceeds go to Alzheimer's research in honor of Baker's father.