Artlanta Weekly: Feb. 12-18
by :
Mikael Trench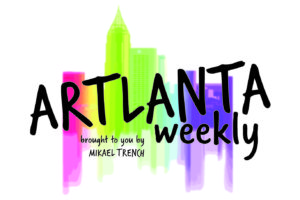 Unlocking Voice — Yours and Your Puppet's!
Monday, Feb. 12
Center For Puppetry Arts
1404 Spring St. NW
For those with a passion for puppetry and performance, this is the event for you. Learn from acclaimed puppet voice actors on how to take care of your voice and make character choices to improve your performance skills. Ticket prices are $20 for members and $30 for general.
Sheltered: Scene Presentation and Discussion
Tuesday, Feb. 13
Emory Center for Ethics
1531 Dickey Drive
Join Emory Center for Ethics as they present and analyze scenes from the play "Sheltered." Taking place in Nazi Germany, a Jewish couple make plans to send 50 European children to be taken to host families in the United States. Following the show will be a discussion with the cast, playwright Alix Sobler and Kimberly Senior.
Saturday, Feb. 17
Roswell United Methodist Church
814 Mimosa Blvd.
Acting UP presents a free workshop for those with a love for dance. Open to anyone in the community, this class is perfect for both beginners wishing to learn basic steps or more experienced dancers wanting to further develop their skills.
The Ballad of Klook and Vinette
Through Sunday, Feb. 18
Horizon Theatre Company
1083 Austin Ave. NE
Horizon makes its 2018 season debut with this highly anticipated love story driven by jazz and poetry. When a pair of misguided outcasts try love, things become unexpected when their past catches up with them. Full of solid comedy, energetic music and moving moments, this is bound to be an exciting production worth remembering. Ticket prices start at $30.