Modernizing your feminine wellness routine
by :
Madeline Lenahan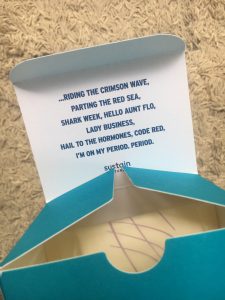 There is a flagrant lack of information on women's sexual health, and a flagrant lack of priority on dispersing this information in an unbiased way. Women pay more for sanitary products and scientists still can't seem to explain why women have orgasms (luckily, both of these things are changing). So if the American sexual education system has failed you, here are some incredibly useful options for humans who have periods and sex.
Invest in THINX  
Think about the amount of ruined sheets, pants, skirts and underwear irreparably blood-stained over the years, no matter how much coverage you think you have. THINX solves this problem of absorbing up to two tampons worth of blood in attractive, comfortable thongs, cheekies, briefs and bodysuits — they even have a new blanket for period sex. All you need to do is rinse THINX products out immediately after use, wash them on delicate/hand wash or in a garment bag and then hang to dry away from sunlight. If you are prone to yeast infections or bacterial infections, no need to fear, they have 100 percent cotton panty styles. They are also really, really absorbent underwear. I tried to see if I could clean my pair by hand and re-use them, but they will literally hold water for days if you don't properly machine wash them. Fair warning, they are an investment. I bought the hi-waist version because it looked super sexy and vintage (it is) for about $40. Think about the amount of panties, pads and tampons saved though. It adds up.
Explore Lola, Cora, Maude and Sustain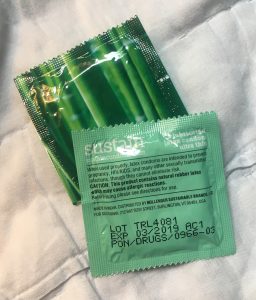 These are a couple of fairly new subscription programs that deliver a selection of pads, tampons, liners, condoms, wipes and personal lubricants right to your door. They all operate on the ethic of transparency in ingredients (100 percent organic cotton pads, tampons and liners) as well as a by-women-for-women approach. Sustain additionally certifies its condoms are made with humanely sourced rubber latex.
I love the Sustain pads, for the most part. I have really sensitive skin and pads have always annoyed me. These are really thin and nice and generally just feel better. I have yet to try the condoms, but my friends who did have only rave reviews.
A note about personal lubricant: if you are planning to have penetrative sex, do not use coconut oil, Vaseline or Aquaphor. These products are oil-based — not water-based. They cannot be absorbed by your mucous membranes. Make sure that the product you are using is water-based and non-toxic. Sustain and Maude offer excellent natural lubricants that are unscented and free of other irritants. Most of these companies offer free trials.
Try out Flex, Lunette cup and more
Flex is a brand-new disposable menstrual disc that holds up to six tampons' worth of blood. The company claims you can bathe, work out, have sex and more, all while wearing the disc for up to 12 hours. Unlike normal menstrual cups, Flex isn't recyclable, but it reportedly alleviates cramps and does not lead to bacterial infections, yeast infections or toxic shock syndrome. It's supposedly much more comfortable than standard menstrual cups, and only costs $15 for a set of 16.
The Lunette cup is a reusable menstrual cup that's vegan, BPA-free and formulated with body-safe medical-grade silicone. Like Flex, it doesn't lead to infection and can be worn up to 12 hours. The $40 cup can be re-used for 2-3 years, so it's a less wasteful option.
Avoid scented soaps, washes and towelettes
Do not use Summer's Eve or any scented product that says feminine care/pH balanced/gynecologist tested. This claim may or may not be true but anything with fragrance is horribly irritating to the natural bacterial environment in your vagina. As tempting as it may be, there is actually no need to wash yourself there. Soap alters your normal pH levels, resulting in possible infection, irritation and dryness. This applies to scented pads, liners, tampons and moist towelettes. Do not use them. If there is a persistent bad smell or discharge you are trying to combat, this is not normal. Please visit your gynecologist as soon as possible.
If you enjoyed this article, here's further reading on Chakrubs, THC-soaked tampons and more sexual health innovations.