Astonishingly easy DIY Halloween costumes for weekend celebrations
by :
Alexus Graham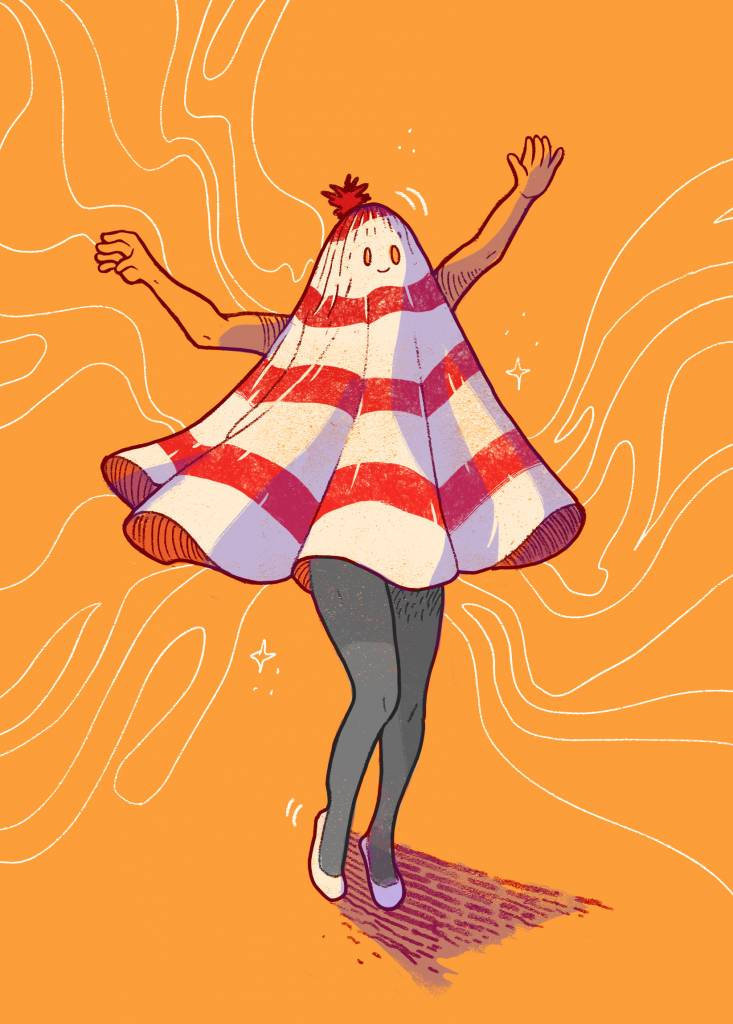 Whether you're still trying to find a Halloween costume for any last-minute events or you just hate to see the season go, we have you covered. You don't have to spend an insane amount of money to dress up. There many fun ideas that are practical for every college student's budget. You might even have Halloween-worthy costume pieces sitting in your closet, just waiting to be put together. Here are some Halloween costume alternatives that are sure to make you the life of the party.
"Where's Waldo"
I'm sure this one will be replicated by a few, but it's still something. All you need is a red-and-white striped shirt, jeans and sneakers. You can add glasses and a bobble hat if you really want to go all out.
Mime
I like to think of this as Waldo's cousin. Still a very simple concept, but with a black-and-white striped shirt instead. Don't forget your black beret. Paint your face white with black accents around the eyes. Lips can be bare, black, white or red. White gloves and some sturdy suspenders will complete the look, which you can find at any Walmart or Target. Don't forget to practice your mime movements — this will really sell your character.
Nerd
This is a personal favorite and by far one of the easiest since the costume is comprised of three pieces. Suspenders, glasses and a calculator as a prop. Add a strip of white tape around the center of your frames to top it off.
"Arthur"
Now one of the most recognized characters, Arthur is an unsung hero. You'll need a yellow wool sweater, a white-collared shirt and round-framed spectacles. You'll be the coolest aardvark at the party.
Pop Art
This shouldn't be hard for any of us, and you probably don't have to buy anything. Add action lines, dots and scribbles all over your face to turn yourself into a comic book character. The great thing about this costume is that you don't have to look like any specific character. The possibilities are endless.
Vintage anything
Pick any fun era: '70s, '80s, '90s or even 2000s. There are staple pieces for every era and it's not hard to pick something cool. For the '70s, wear something tie dyed and flowing to go with a hippie look. Add a flower crown and a fringe jacket. For the '80s, dress up as a character from "Grease." Make sure you have a lot of hairspray. Go for prints and tracksuits for the '90s. As for the 2000s, you could opt for oversized sports jersey and a Livestrong bracelet.
"50 Shades of Gray"
This is a new one for me, and it's pretty clever. Grab a bunch of free paint swatches from Home Depot — all in different shades of gray. Simply tape them all over yourself (clothed, of course) and you have now made a witty and free Halloween costume. I don't recommend this for small children.
Artist
Why not perpetuate our stereotypes even more and just do what's expected? The paintbrush, the apron and the beret — it's all what we're destined to be. If you're lacking these items, substitute them with whatever similar stereotypical pieces you have at your disposal. If you really want to stop the show, play around with makeup and mold a cut-off ear prosthetic. This ode to Vincent van Gogh will make you seem like a true, tortured artist.
Halloween can be challenging, and sometimes even a hassle. These costumes are for everyone to enjoy without stressing out over costs. Check out thrift stores for any potential costume components. Some stores have special Halloween sections they bring out around the holidays. You may find some great things you never thought of. Since Halloween has technically passed, most costumes sold in-stores and online will now be on sale. Take advantage of these tips and you'll be the best-dressed at any Halloween celebrations you attend this weekend.